Oh, what a night!
Welcome to Aydin Lands, a festival themed Bat Mitzvah celebration on November 30th, 2019. Come take a peek at this oh-so-special eve, culminating from months and months of studying and hard work!
The Highlights
The St. Regis San Francisco set the stage for an incredible night filled with a most momentous ceremony, Havdalah and Hamotzi blessings and candle lighting, hula hoop lessons, LED arcade games, a crazy team of emcees, motivational dancers and Dj's, and a montage video featuring surprise guest Trevor Noah.
There's More…
For those of you old school Roots fans, along came Rahzel beatboxing the night away. Guests were also treated to airbrushing, glitter tattoo's, a Merch station with lots of LED swag, lots of delish food and desserts, custom cocktails, and more!
Thank You!
Most importantly, a huge thank you to the many partners and vendors who came together to make this event happen. You guys and gals rock!
Event Design, Production & Management: ABCey Events
Aside from producing and managing, we had so much fun creating and making lots of fun things for this event, such as the custom grass butterfly wall for Registration with Aydin Lands cut out logo. We love this fun LED Cinema Light Box which comes with interchangeable emoji's!
Lighting: Got Light
The tables were adorned with album covers on wood plaques from Aydin's favorite artists which we had custom made from Plak That. Gorgeous pink and purple lighting filled the ballroom and foyer, and a fun pattern wash for the ceiling during the ceremony.
Venue: The St. Regis San Francisco
Our special guest gets lifted up on a chair during the "HORA" in the main ballroom. Also, some delicious specialty cocktails by the St. Regis "Here Comes the Sun" w/ custom Aydin Lands napkins, designed by ABCey x Zazzle!
Team of emcees, motivational dancers, and DJ's: Aaron David Productions
Aaron David and his team gets the crowd "energized" all night long on the fun festival stage, also bringing the awesome LED dance floor, and LED DJ booth.
Photography: Michele Walker Photography
Everything you see here is Michelle's work. She did an incredible job of capturing the best moments of the night!
LED Arcade: Video Amusement
Jumbo LED Foosball, Hoop It Up, and LED Cornhole kept guests busy during the cocktail hour in the tented terrace.
Airbrushing/ Glitter Tattoos: Catalyst Arts
The talented Audette Sophia of Catalyst Arts showcased a customized "GLAM" station with face painting, airbrushing, glitter tattoos, henna, hair braiding and more!
Performer / Beatboxer: Beatbox University/ Rahzel Brown (The Roots)
Literally one of the greatest beatboxers of all time, Razhel Brown from the Roots joins us onstage, and kills it with his beatboxin' skillz! See the video below and you'll know why he's called the "Godfather of Sound."
Hoop Lessons and Performances: Shreddertainment/ Erin Shredder
Erin Shredder is a former firefighter, professional circus artist and a member of the elite Vau De Vire Society. This girl has some sick talent on the hoops, lyra, aerial and more! Now she's got Shreddertainment up and running, so she's ready to entertain at your next event!
Florals/ Design: Hunt Littlefield
Amazing pampas and wild flowers flanked the Bimah and hundreds of hanging butterflies adorned the stage. In the main ballroom, manzanita branches entwined with fairy lights and more butterflies adorned the kids tables, with beautiful morrocan lanterns. Adult tables had a mix of high and low wildflower centerpieces carrying through the same theme!
Photo booths: Studio Booths
The best hosts and clients, playfully fighting over a rose prop! Studio booths was amazing to work with and have some of the best custom backdrops I've seen!
Rentals: Blueprint Rentals + Found Rentals
Faux grass backdrops and inflatable donut and flower props by Blueprint Studios. Merch backdrop with custom Aydin Lands sunglasses and LED by ABCey x Blueprint Studios. Boho lounge by Found Rentals.
Hebrew Teacher/ Ceremony Officiants & Cantor: Alli Darrow/ Jory Gwasdoff
Aydin's Hebrew Teacher Alli Darrow facilitates the service and Cantor Jory Gwasdoff on guitar!
Donut Wall: Dynamo Donuts
This is thankfully a trend that just doesn't get old. Probably because it's the most logical way to hold a large quantity of donuts (duh)! There were YUMMY flavors like Sweet Potato Marshmallow and Persimmon, with a few gluten free and vegan options of course!
Videography/ Montage: Video Madness
Ok, so this montage was ridic. Such cute pics and videos of our guests life to date, as well as appearances by family and friends. To top it all off, surprise guest Trevor Noah ends it by wishing her Mazel Tov. Stellar job by Bob Farnsworth, the Bat Mitzvah montage guru!
Stage Banner/ Large Format Printing: Vivas Banners
We were super happy with our large format printing needs for this event, and our first time working with Vivas did not disappoint. We created a large vinyl banner for the festival stage, and also got logo cutouts and a large canvas mural done by them too!
Save the Dates/ Logo Design/Mural: Amanda Lynn Paint
If you don't know Amanda Lynn, she's an acclaimed Bay Area based muralist and installation artist. She hand painted the logo, and did all of the artwork for the Save the Dates, along with this fun canvas print that served as a guest book!
Booklets/ Name cards/ Menu's: Ram Print
The colorful "escort" wall with adult names and tables printed by Ram in Mill Valley, CA. They also helped with the beautiful ceremony booklets, and printed bar menu's!
Iridescent Tote Gift Bags: PC Nametag
You gotta have something to hold all of your festival merch, right? We struggled getting a 2 color logo on the iridescent bags, but they seemed to come out just fine!
Sound Activated LED Wristbands: 4imprint
Upon registering, "festival" guests received custom Aydin Lands sound activated LED wristbands. I'd say that maybe these plastic and not eco friendly (sigh!) were not super necessary, but they played into the theme quite nicely!
Linens: La Tavola
Bedazzled Grey for the kiddos and Wavering Citrine for the adults, by the acclaimed La Tavola. Always the best high quality selections!
Event Website: Sterling Visuals
Mila from Sterling Visuals did a great job creating a Squarespace site for Aydin Lands, which linked directly to Eventbrite for registration. A great paperless way to go!
The End!
In conclusion, we hope you enjoyed our event recap of Aydin Lands 2019! We had so much fun producing this Bat Mitzvah, and it was truly an honor to be a part of this special day. Now, we're ready for YOUR next event in 2020!
Happy New Year from ABCey Events…sending lots of love, peace, and good vibes to all.
---
You scream, we scream, we all scream for Ice Cream! We're super excited to announce that ABCey has P A R T N E R E D U P with the Museum of Ice Cream San Francisco to exclusively produce their private events, and to introduce San Francisco's hottest (err coldest?) new event venue! We'll create a larger-than-life journey through your wildest dreams, with surreal worlds and delicious treats. It is sure to enchant your guests, and show them a time they will never forget!
This iconic venue is available now and welcomes all types of celebrations including birthday parties, weddings, conferences, meetings, launch parties, hospitality suites and more! ABCey will be offering full service event planning along with our preferred partners Foxtail Catering & Tonic Beverage Catering.
You get unlimited treats, sweets and a customized experience from the amazing #TEAMMOIC guides, and we do the rest! Above all, don't you just wanna jump in the sprinkle pool?!
Museum of Ice Cream San Francisco has welcomed over a million visitors through its doors – spreading magic, joy, and ice cream across the Bay Area! Since opening in 2017, the location has captivated a global audience, drawing visitors from around the world to Union Square.
ABCey's here to plan your next event and make it extra special, where anything is possible! For private and corporate event inquiries, availability and pricing, please contact Amanda Cey at sfevents@museumoficecream.com.
---
On October 13th, 2018
ABCey Events
had the pleasure of producing the San Francisco Shipyard's annual Harvest party for their awesome residents and neighbors. Read on for our full event recap!
Guests, including lots of furry friends, stopped by for a pumpkin patch, live music, kids' activities and of course a selfie wall. Light bites and drinks were provided by the incomparable
Foxtail Catering & Events
including a DIY Bloody Mary Bar and Mimosa Bar.
---
You just met with a potential client and it's time for you're ready to get some new business! You know all the facts about your client's event deets, what their goals are and what they are trying to accomplish. In the back of your head, you know this proposal is the key to your success! You may be a little nervous, but ABCey is here to help with some tips for a winning event proposal!
1. Address your client's needs
By summarizing or listing all the client's desires and goals for their event, it provides reassurance. They know you understand their vision and will create their event with them in mind. In addition, this creates a good opportunity for you to add any suggestions you may have! These needs can come from anything mentioned in the initial meeting!
2. Execution
Show your client each stage of your execution process! You can include a variety of things, including your management process and RFP stage, your strategy, creating a timeline with adjustable milestones, and/or execution! This communication ensures that the client understands each step of your planning process and will eliminate any guessing games. It also conveys your organizational skills and shows you know what steps it takes to plan an event.
3. Showcase your experience!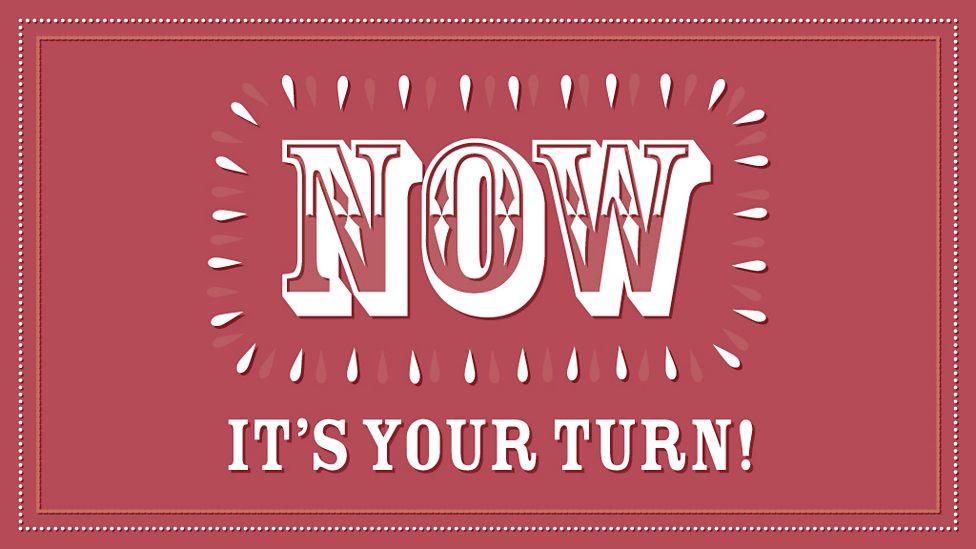 This is your moment to shine! This reinforces all your strengths and showcases why you're the best choice for their event. Don't forget to insert any big company names if you've organized past events! In addition, be sure to include pictures of your past events with the most relevant ones flanking the top. (We knew those event pictures would come in handy!) Also, this is a great place to input any client testimonials and references.
4. Budget
Carefully break down each component and create a visual representation of the budget. One of our favorite ways to stay organized is to use a spreadsheet! It is easy to show each variable that incurs a cost, so the client is not confused about any fee or charge! This aspect of your proposal is a game changer, so do take your time! If you need any help with your budget, Event Manager Blog has an amazing event budget calculator!
5. Be visual
Inputting images and making your proposal visual make it visually appealing and easier to digest for the client. Also, the client will have an easier time envisioning your ideas for the event!
Before you submit your event proposal, be sure to double check for any typos or errors!
Now that you're ready, go write that winning event proposal! Which tips will you be using? We'd love to hear from you! Let us know in the comments below or on Facebook or Twitter!
---
Startup Monday is ABCey's weekly post that showcases some of the most innovative startups based in San Francisco! These are often companies that we have our eye on or have worked with in the past. This week, we are putting the spotlight on Loopd! 
Loopd is an event engagement platform aimed to make networking easier and to access to relevant marketing materials for your attendees, but it doesn't stop there! Loopd is a great tool that benefits event planners and booth staff, too! It allows you to track guest traffic information, view interaction history and follow up with attendees!
How does it work?
Loopd is able to provide information and promote engagement with two devices: Bluetooth beacons and chips located in lanyards! Beacons are placed around the venue and communicate with the chips around guests' necks to allow for location-tracking tools. For guests to share networking information, a simple tap between their badges can help exchange all needed information! Talk about convenient. To receive materials from any booth you visited at the event, a quick look to the app will give you access to all the fliers and promotions from the exhibitor! As event planners, you are able to track how successful your event is with real time analytics and to see what attracts the most guests.
Why we love Loopd!
Aside from the networking capabilities and analytics, Loopd also cuts down on check in and check out times! Event planners always find ways to cut down on waiting times to prevent boring guests, and Loopd is an amazing solution. With this technology, guests are able to cut down on their carbon footprint by networking through the badges instead of passing out business cards. Also, it eliminates the need for printed fliers since it can be shared through the app!
Have you had to opportunity to use Loopd or interested in trying it out? We'd love to hear from you! Let us know in the comments below or on Facebook and Twitter!
If you'd like to see other San Francisco startups we've featured before, click here.
---
Swag bags can be a great way to thank your guests and give them a lasting memory! However, you want to make sure that the items you include are unique and memorable so that they don't get thrown in the trash. Here are some tips for creating meaningful corporate swag bags that your attendees will love!
Eye Masks are a great way to advertise your event if you put your logo on it. They're useful and can easily be packed into a carry on. This is an especially good option if your guests are traveling to your event!
Corporate events can often last the whole day or even multiple days and many attendees rely on their smartphones for navigation, emails, networking, etc. They're bound to run out of battery at some point. Make their lives easier by giving them an easy way to charge their phones while at your event! They'll be happy to skip the stress of searching for an outlet.
Cord tacos keep all the different cords your guests are most likely traveling with nice and organized. From phone chargers, headphones, computer chargers, and more, your guests are guaranteed to find this cute tool useful!
Corporate events can be long and stressful. Make your guests' lives easier by providing them with a kit filled with all sorts of essentials. From tissues and pens, to stress-relieving toys and lotion, there are many things you can include that will make your guests' experiences at the event and traveling to the event more comfortable.
Hydroflasks always come in handy and will help your guests stay hydrated. Also, adding a logo to it increases the likelihood that your guests will use it! It's eco-friendly and reusable as well, which is a huge plus!
6. Unique Snacks
Snacks are always needed, especially for long events. Even though food is often provided at corporate events, snacks are a good option that your guests will love!
It's always nice to find a fun item in your swag bag, so put in an LED ring! It'll stand out and is an item your guests will find especially useful if there's an after party!
8. Experiences
People love experiences! Give your guests a reason to keep your bag by including a voucher for a special, VIP experience at your event, or tickets to a nearby attraction! This will make them feel more excited about being at your event and they'll feel like they're getting something out of it.
9. Seasonal Items
Seasonal items can be extremely useful, especially if they apply to your event location. For example, if your event is in a sunny, warm area, consider including sunglasses or flip flops with your event's logo on it! Try using attractive colors and patterns to make your swag bag stand out!
By choosing a book as one of your gifts, you're showing your guests that you care about their growth and well-being. Find books that align with your brand and industry that can inspire your attendees. If you don't want your guests to have to carry around an entire book, you can always provide access codes to professional ebooks, so they can easily read them on their electronics!
Which bag ideas will you use for your swag bags?
What's the best gift you got from attending a corporate event? We'd love to hear from you! Let us know in the comments below or on Facebook and Twitter!
---
---
Humans love feeling connected to nature, and it can be very therapeutic too!  Well, there's a new emerging trend in the event industry that relies heavily on the bioliphic design concept. It also seeks to incorporate naturally designed spaces into your events. Read more to learn about the many benefits of nature-inspired events, both for the event planner and the attendees.
There are 4 Main Benefits of Nature-Based Design that have been scientifically proven. These include, improved well-being, improved productivity, enhanced creativity, and an increased likelihood of positive emotions. These all come from feeling connected to the outdoors, and all of them are helpful for event managers seeking to make their guests happy!
How to Do It
There are two key strategies to incorporating nature into your events:
Look for venues that naturally showcase the outdoors!
This could include outdoor terraces and balconies, views of the water, such as the ocean, lakes or pond, and abundant natural light through skylights and large windows. Green walls and water features, gardens and outdoor greenspace, or décor that uses natural materials, like wood and stone are also good options!
Bring the outdoors to an indoor venue! There are several ways to do this, such as:
Seeing nature:

You can accomplish this through digital signage and walls, backdrops, artwork, and murals that include elements of nature. Live herbal centerpieces, hedge rows, or an indoor garden, forest, or water feature can also give your guests a sense of being outside!
Hearing nature:

Events can get pretty loud and busy, so what's more desirable than a nice spot to get some peace and quiet? Start by selecting a location within the venue that's as quiet as possible. Offer speakers or headsets with natural sounds of running water, ocean waves, bird song, etc. that your attendees can listen to when they want to relax!
Feeling nature:

Textures like wood, sand, water, stone, and grass stimulate biophilic responses, so try to find a way to incorporate these into your event space! These materials could be used in onsite hubs, lounges, and exhibit booths, for example.
Smelling nature:

Even just the smell of the outdoors can connect people to the outside world. Try infusing your event space with natural scents using essential oils. By picking the right scent, you're sure to generate positive feelings among your guests!
What's one of your favorite nature inspired events?
How else have you seen nature incorporated in the events you've attended or planned? We'd love to hear from you! Let us know in the comments below or on Facebook and Twitter!
Source: Event Manager Blog
---
Capturing the raw, spontaneous moments of events is something all photographers aim to do. There are a lot of little things that can make diving into special event photography much easier or much harder on yourself. Below are a few event photography ideas of how to prepare and execute your photo skills at your next event!  
Take Pre-Event Shots
The event planner is responsible for all the little details at each event. Therefore, they will love that you captured shots of the room prior to the guests arrival. Not only will it be something they can use to sell their services in the future, it will also allow them to catalog the set-up in case they have a very similar type of event in the space again. Photo from ABCey's Loreal & Skinceuticals PR & Media event in February 2010. 
Capture The Event's Story
Every event has it's own story. Try to capture the entire story of the event & show the full scale. Take pictures prior and snap shots as people arrive. During the main event, set your camera to burst mode and shoot as many shots as you can. Bring a large amount of memory cards, as space should not dictate how many shots you should take. Candid audience or crowd shots are nice here and there, but a good rule of thumb is that once plates go down and people are eating, keep the camera pointed away from the tables and onto the stage. Photo from ABCey's BlackJet SF event in Union Square in February 2013. 
Edit Hard & Deliver Quickly
Once you edit your photos down to the best images, bring your files into your editing software and crank out the images. Make sure your images looks crispy and clean. Get your photos to your client as soon as possible after the event. They will appreciate the efficiency and attention to their event! Photo from ABCey's Brit + Co Remake Event Day 1. 
Snap Guests Looking Engaged & Enjoying Themselves

It can take some patience, but make sure you get images that indicate everyone was having a good time. Make sure guests, especially high-level executives aren't caught in goofy or unflattering expressions! Photo from ABCey's Blumberg Capital event. 
Capture a Full Room

 

You want to make sure that the event looks well-attended with lots of people. Focus in on larger clumps of people to provide shots that indicate the event was crowded! Photo from ABCey's UpStart 10x event in May 2017. 
______________________________________________________________
What photo tips to you use for events? Let us know in the comments below, or on our Facebook & Twitter pages!
Sources: Digital Photography School, MostlyLisa, ABCey's Event Photos
---
---