#TechTuesday highlights the best and brightest ideas in the tech world. Today's #TechTuesday features the 10 best event organization apps to help you stay sane and organized as an event planner!
There's a new iphone / ipad app on the scene that is garnering a lot of buzz…and for good reason. Super Planner is an event industry app developed by Howard Givner, and is one of the most in-depth mobile tools on the market today.
It is a digital encyclopedia of industry calculators convenient enough to carry with you everywhere in your purse or pocket. Just as a good measuring tape, hotel directory, business calendar and frequent flyer miles are mainstays for the planner, so too should be the Super Planner.
This app acts as a personal assistant to help you stay on task with your planning. It includes integrated calendars, to-do lists, and notes. 24me keeps track of your tasks and schedules all in one place and sends you reminders for them so you don't forget. The app also reminds you about bills and other important information, as it connects to your financial institutions, service providers, and social networks. This app is especially great for smaller events!
Asana is a great way to keep everyone on your event planning team in the loop! It lets you assign tasks to different team members while keeping track of who's doing what. Asana gives you the ability to easily monitor what's getting done and who's getting it done.
Boomset helps speed up the registration process by allowing you to check people in using QR codes, print bases and create wristbands. It also integrates with other platforms you might already be using for your event, so it makes registration simple!
CamScanner basically transforms your phone into a scanner. It's great for digitalizing contracts, agreements, marketing material and other important documents you need to send to clients. It also has the ability to convert documents into PDFs. Now that's convenient!
Timebridge makes scheduling fast and simple! The app collects information about everyone's availability, takes into account preferences, and then automatically arranges a good meeting time. This is a great way to arrange meetings or even events with a lot of people without having to deal with the long back and forth of emailing!
This event organization app helps simplify communication between the event planner and the client. It allows you to create a card system detailing different sections of the project, so everyone knows what stage each part of the event is at. There's even a client review card so the client can approve the final step!
Sometimes it can be hard to find events you want to attend. Luckily, Eventgrabber can help! It matches people with the types of occasions they'll likely be interested in. They can look at the top events going on, see the most popular events with locals, and even order a taxi or an Uber to take them to the next party. As an event planner, this app is extremely useful for attracting guests who would genuinely be interested in your type of event!
This app essentially turns your smartphone into a walkie-talkie, making communication with your event staff easy! There's no need to hang on to multiple devices, and it prevents you from having to physically locate various members of your crew during the actual event!
Pingg is a great tool for running your events, as it lets you create invitations, guest lists, and thank you messages for your attendees all in one place! Not only this, but you can also add a gift registry, schedule reminders, and search for local services for your event as well. This handy app let's you keep all the little details of your event organized!
What event organization apps do you use to stay sane when planning events?
Event planning can be extremely stressful and overwhelming, and these tools are guaranteed to help simplify your job! Which apps you use? Are there any we missed? Let us know in the comments below or on Facebook and Twitter!
---
Startup Monday is ABCey's weekly post that showcases some of the best and most innovative startups based in the San Francisco Bay Area! These are often companies that we have our eye on or have worked with in the past. This week, the spotlight's on Modsy – the company who wants to revolutionize the way we decorate our homes!
What is Modsy?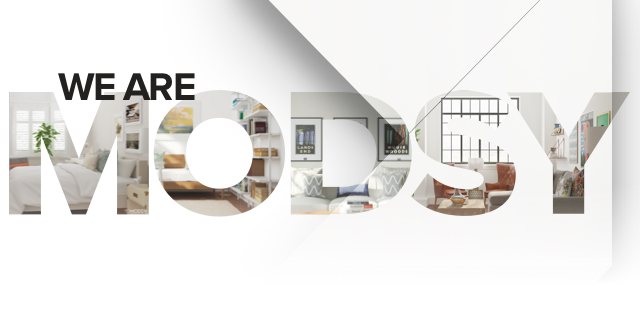 Founded in 2015, Modsy was designed to tackle a common problem: how will you know if the furniture you buy looks good in your house? If you've ever furnished or redecorated a house, you know it is a huge feat and involves tons of guesswork. Modsy wanted to make home design fun and easy to cut down all the trips to the furniture store. How? By letting their customers "try on" furniture!
How it works
If you've ever played The Sims, you're going to love this! First, you snap a couple pictures of your space and include the measurements, and Modsy will create a 3D model of your space. Then, their team will create a personalized room design based on your vision, budget, and layout needs. If you're not the biggest fan of the furniture, not to fret! Here's where your personal touch comes in: you are able to swap out furniture to your liking. If you are head-over-heels in love with the customized design, you can also buy the furniture directly from the layout! There goes the trips to the furniture store out the window!
Why we love Modsy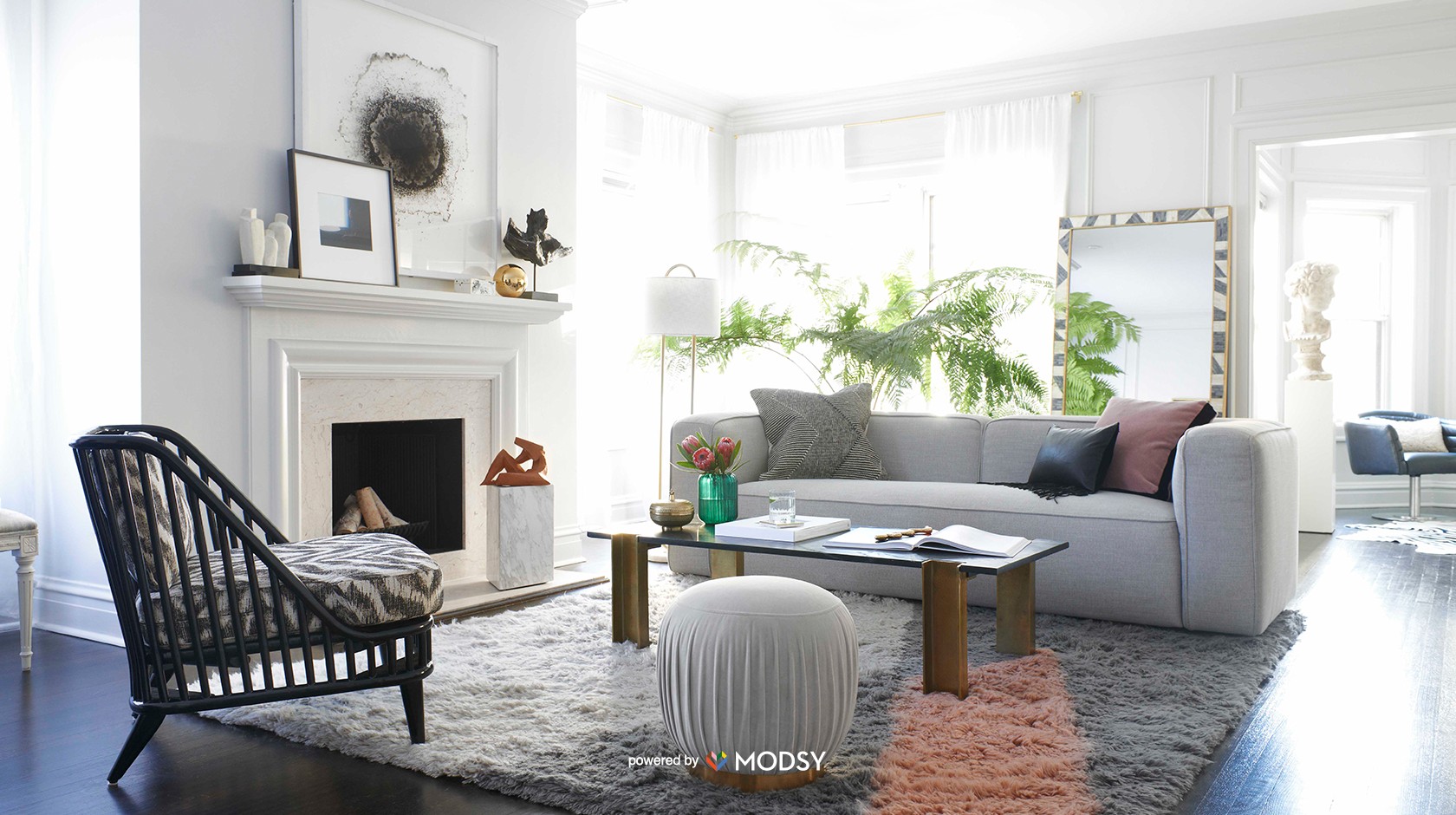 We love Modsy because decorating our homes used to be a process that entails nail-biting, stressful guesswork in the middle of a showroom! We can see how experts would design our space and also switch elements out for a personal touch! As event planners, we would love to to see if it could use it to design spaces for events! It could be a fun way to try out new designs.
Will you use Modsy? Have you worked with them before? We'd love to hear from you! Let us know in the comments below or on Facebook and Twitter!
If you'd like to see other San Francisco startups we've featured before, click here.
---
It's almost Friday! ABCey brings you this week's San Francisco Weekend Lineup with the top events happening in the Bay Area! We hope you have plenty of room on your schedule. We have things from Street Soccer USA to TreasureFest to Guaclandia!
July 27-29 | 3pm – 11pm | Free admission | Alameda County Fairgrounds, Pleasanton, CA
Bring all your friends! It's the first ever NorCal Night Market with with food, games, art, shopping, and performances at Alameda County Fairgrounds! It's the perfect place to find unique and amazing gifts for all your loved ones from crafts vendors or commission a special piece by a local artist at our Art Walk!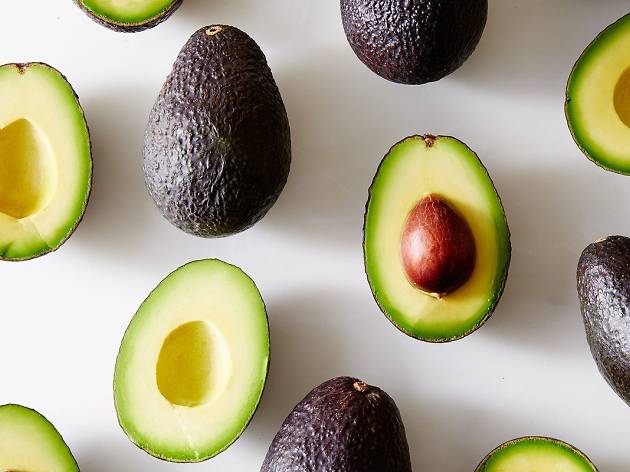 July 27-28 | Times vary by day | Free admission | SF Marathon Health & Fitness Expo, 2 Marina Boulevard
Love avocados? Express your love at Guaclandia! The makers of the WHOLLY GUACAMOLE® brand invite Bay Area residents to visit Guaclandia, its one-of-a-kind mobile exhibit dedicated to all things avocado. It'll be filled with Instagram-able photo ops paired with tons of guacamole on the side!
Saturday, July 28 | 11am – 2:30pm | Free admission | Waverly Place, San Francisco
Craving Chinatown is the first food festival in the Chinatown community! It will feature a selection of restaurants and foods that bring back memories of the San Francisco Chinatown community. Local Chinatown restaurants will feature unique dishes and snacks as well as food demonstrations! It'll be the perfect San Francisco weekend!
July 28-29 | 9am – 5pm | Free | Union Square, San Francisco
We're just as upset as you are that the World Cup ended! But not to fret, Street Soccer USA is coming to San Francisco! Teams from all ages and backgrounds will come together to share and to celebrate their diversity and passion for our city in our Social Impact, Corporate, and Open Cup competitions. Find your friends and cheer for your favorite team!
July 28-29 | 10am – 4pm | Cost: $5.00 | 500 Ave n, San Francisco, CA 94130
TreasureFest hosts 400+ local artists, makers, designers, antique collectors, under ground food start-ups, & more. Hope your bellies are empty and your dancing shoes are on because there are tons of food trucks and food tents with Hawaiian inspired dishes and local bands will be playing all day long! Also, the first 1000 each day get lei'd! (free leis).
Sunset Campout 2018
July 27-30 | Friday 12:00pm – Monday 9am | Cost: $205+ | Belden Town Resort, Belden CA 95915
Be prepared for a weekend full of amazing artists like  Solar, Galen and J-Bird, to get you pumped! There'll also be muralists and live painters, as well as art installations and interactive pieces. If you're ready for a weekend full of fun in the river, friends, art, music, and food, pack your bags!
What does your San Francisco weekend lineup look like?
Which events are you most excited about? Did you go to one and loved it? We'd love to hear from you! Let us know about it in the comments below or on Facebook or Twitter! We hope to see you there!
---
Swag bags can be a great way to thank your guests and give them a lasting memory! However, you want to make sure that the items you include are unique and memorable so that they don't get thrown in the trash. Here are some tips for creating meaningful corporate swag bags that your attendees will love!
Eye Masks are a great way to advertise your event if you put your logo on it. They're useful and can easily be packed into a carry on. This is an especially good option if your guests are traveling to your event!
Corporate events can often last the whole day or even multiple days and many attendees rely on their smartphones for navigation, emails, networking, etc. They're bound to run out of battery at some point. Make their lives easier by giving them an easy way to charge their phones while at your event! They'll be happy to skip the stress of searching for an outlet.
Cord tacos keep all the different cords your guests are most likely traveling with nice and organized. From phone chargers, headphones, computer chargers, and more, your guests are guaranteed to find this cute tool useful!
Corporate events can be long and stressful. Make your guests' lives easier by providing them with a kit filled with all sorts of essentials. From tissues and pens, to stress-relieving toys and lotion, there are many things you can include that will make your guests' experiences at the event and traveling to the event more comfortable.
Hydroflasks always come in handy and will help your guests stay hydrated. Also, adding a logo to it increases the likelihood that your guests will use it! It's eco-friendly and reusable as well, which is a huge plus!
6. Unique Snacks
Snacks are always needed, especially for long events. Even though food is often provided at corporate events, snacks are a good option that your guests will love!
It's always nice to find a fun item in your swag bag, so put in an LED ring! It'll stand out and is an item your guests will find especially useful if there's an after party!
8. Experiences
People love experiences! Give your guests a reason to keep your bag by including a voucher for a special, VIP experience at your event, or tickets to a nearby attraction! This will make them feel more excited about being at your event and they'll feel like they're getting something out of it.
9. Seasonal Items
Seasonal items can be extremely useful, especially if they apply to your event location. For example, if your event is in a sunny, warm area, consider including sunglasses or flip flops with your event's logo on it! Try using attractive colors and patterns to make your swag bag stand out!
By choosing a book as one of your gifts, you're showing your guests that you care about their growth and well-being. Find books that align with your brand and industry that can inspire your attendees. If you don't want your guests to have to carry around an entire book, you can always provide access codes to professional ebooks, so they can easily read them on their electronics!
Which bag ideas will you use for your swag bags?
What's the best gift you got from attending a corporate event? We'd love to hear from you! Let us know in the comments below or on Facebook and Twitter!
---
---
Startup Monday is ABCey's weekly post that showcases some of the best and most innovative startups based in the San Francisco Bay Area! These are often companies that we have our eye on or have worked with in the past. Today, we'd like to highlight the sustainable fashion company, Rothy's!
Rothy's
What is it?
You've likely seen them plastered across your social media accounts, if not on someone's feet in San Francisco! Rothy's is a US fashion startup that manufactures women's shoes that are machine washable and made out of 100% recycled plastic materials. This makes Rothy's shoes breathable, moisture-free, and allows them to maintain their shape. Founders Roth Martin and Stephen Hawthornthwaite felt that there was a need in the fashion industry for sustainable shoe wear that was not only fashionable, but also comfortable.
Why We Love It
In addition to their aesthetics, the shoes are highly eco-friendly, and they are created for women on-the-go. As a company comprised of many women and a female CEO, ABCey loves this concept! They claim to be comfy like sneakers- oh, and also? They are really CUTE! We also love that they produce sustainable shoes! With these flats, you can be comfortable, stylish, and help the environment all in one purchase! As of Earth Day, they had already officially repurposed over 10 million bottles!
How it Works?
Visit Rothy's website, browse through their shoe selection, pick your favorite style and size, and they'll ship it to you like any other online store! Wear them whenever, wherever. If they get dirty, don't fret! They're machine washable so you can clean them with ease. If you get bored of the pair you have, Rothy's has a system in place where you can wash your pair and send them to Rothy's recycling facility so they can be reused, and you can buy a new pair that you like!
Now that's sustainable fashion at its finest!
Have you purchased a pair of Rothy's? How do you like them? We'd love to hear from you! Let us know in the comments below or on Facebook or Twitter!
---
Humans love feeling connected to nature, and it can be very therapeutic too!  Well, there's a new emerging trend in the event industry that relies heavily on the bioliphic design concept. It also seeks to incorporate naturally designed spaces into your events. Read more to learn about the many benefits of nature-inspired events, both for the event planner and the attendees.
There are 4 Main Benefits of Nature-Based Design that have been scientifically proven. These include, improved well-being, improved productivity, enhanced creativity, and an increased likelihood of positive emotions. These all come from feeling connected to the outdoors, and all of them are helpful for event managers seeking to make their guests happy!
How to Do It
There are two key strategies to incorporating nature into your events:
Look for venues that naturally showcase the outdoors!
This could include outdoor terraces and balconies, views of the water, such as the ocean, lakes or pond, and abundant natural light through skylights and large windows. Green walls and water features, gardens and outdoor greenspace, or décor that uses natural materials, like wood and stone are also good options!
Bring the outdoors to an indoor venue! There are several ways to do this, such as:
Seeing nature:

You can accomplish this through digital signage and walls, backdrops, artwork, and murals that include elements of nature. Live herbal centerpieces, hedge rows, or an indoor garden, forest, or water feature can also give your guests a sense of being outside!
Hearing nature:

Events can get pretty loud and busy, so what's more desirable than a nice spot to get some peace and quiet? Start by selecting a location within the venue that's as quiet as possible. Offer speakers or headsets with natural sounds of running water, ocean waves, bird song, etc. that your attendees can listen to when they want to relax!
Feeling nature:

Textures like wood, sand, water, stone, and grass stimulate biophilic responses, so try to find a way to incorporate these into your event space! These materials could be used in onsite hubs, lounges, and exhibit booths, for example.
Smelling nature:

Even just the smell of the outdoors can connect people to the outside world. Try infusing your event space with natural scents using essential oils. By picking the right scent, you're sure to generate positive feelings among your guests!
What's one of your favorite nature inspired events?
How else have you seen nature incorporated in the events you've attended or planned? We'd love to hear from you! Let us know in the comments below or on Facebook and Twitter!
Source: Event Manager Blog
---
Tomorrow's the day we're all looking forward to: Friday! ABCey brings you this week's San Francisco Weekend Lineup with the top events happening in the Bay Area! If you don't have plans this weekend, we've got you covered from Star Wars at the Symphony Hall to a Burning Man trunk show!
July 20 | 6am – 9am | Prices range from $30.00 – $45.00 | San Francisco Belle, Hornblower
Usually, you may not be a morning person, but you're going to want to be one for Daybreaker SF! Get ready for an unforgettable time with crazy beats, amazing company, and tons of dancing! Being their 4th anniversary, their theme is "Come Sail Awake With Us" and they plan to entertain you all morning with activities like yoga, dancing, and face painting! It's one our favorites for the weekend, will we see you there?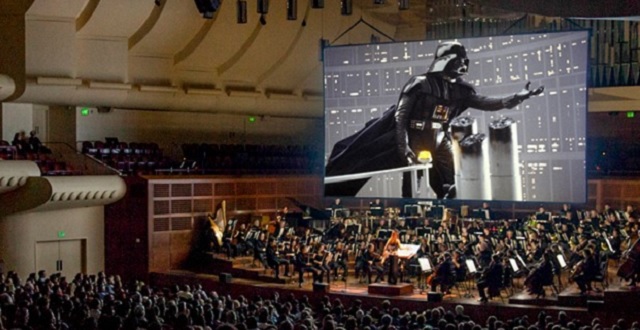 July 18 – August 3 | 7:30pm | Prices range from $75.00-$125.00 | Davies Symphony Hall
The SF Symphony summer concert series returns this weekend! If you love Star Wars, you're going to be ecstatic! The orchestra will play live scores from the original Star Wars trilogy with the films projected on stage! Talk about an unforgettable experience!
July 21 | 12:00pm – 6:00pm | Free admission | The Great Northern
Burning Man is coming up! Hope you're ready to begin shopping of your costume at the 12th Annual "Beyond the Fence" Trunk show! There will be over 30 local and independent designers selling unique costumes perfect for the desert getaway! Local DJs and cocktails will be available for you to enjoy while you take in inspiration on and off the Playa!

July 27-30 | 1:00pm – 10:00pm| Prices range from $20 and up, depending on donations | The Midway
In honor of Larry Harvey for starting Burning Man, we gather together to celebrate the passion he has created in others. This man dreamed of a world where creative minds can come together to cooperate and this vision led to the creation of Burning Man.
July 22 | 11:00am – 4:00pm | Free admission | Main Parade Ground
Rain or shine, the Presidio takes place on the Main Parade Ground. It features many vendors to get a taste of the diverse foods and cultures of the Bay Area and a free cultural dance performance on the fourth Sunday of each month! It will feature more than 25 international mobile food inventors, music for everyone, lawn games, yoga, and nature-based crafts for kids!
July 22 | 2pm | Free admission; First come, First Serve | Stern Grove
Since 1938, the SF Symphony returns every summer for an annual performance, and their return dates for this Sunday! If you're looking for a nice event to take your family or a relaxing day filled with beautiful music, we hope to see you there!
What does your San Francisco weekend lineup look like?
Which events will you be attending this weekend? We'd love to hear from you! Let us know in the comments below or on Facebook and Twitter!
---
---
#TechTuesday highlights the best and brightest ideas in the tech world. Today's #TechTuesday features the top 10 apps for editing event photos!
1. Snapseed – Free
With this free app, you are able to tune with precision! It's easy to make your photos look professional even if you took them yourself with your phone! Moreover, the perspective tool helps identify and adjust any skewed lines, which are a trademark of a professional picture!
2. VSCO – Free
VSCO is a very simple app for editing event photos. The bar along the bottom allows you to choose which facet of your picture you'd like to edit with easy ways to tune, whether it be a filter, brightness, or contrast! Also, you can take the photos via the app and adjust exposure, white balance, or the focus while taking it!
3.  Afterlight 2 – $2.99
Welcome to the land of filters! Afterlight 2 has so many filters to add to your photo, in addition to cool effects and designs. It allows you to also add any typography you would like to add, and it also enables you to layer texts and such within the photo!
4. Superimpose X – $4.99
We've all had amazing pictures ruined by epic photobombs.. With Superimpose X, we can say goodbye to the unwanted background and replace it with something we love, like the beach! If that's not exciting enough, we can also combine a picture with another one!
5. TiltShift – $1.99
Are you a lover of miniature models? TiltShift has a miniature effect that creates an illusion of looking down at one! Besides this effect, you are able to draw your audience's eyes to one specific aspect of your photo by focusing it on that area! It allows you to make your brand pop by simply editing event photos.
6. Enlight – $2.99
One of the best features is this app's built-in masking ability to blend two photos perfectly! It allows anybody to create an amazing picture that could speak volumes on your brand and its values. In addition, Enlight allows you to share your edited event photos directly to any social platform to save you a few extra minutes!
7. Adobe Lightroom CC – Free
We all love old photos, especially our past event photos! If you want to revitalize and enhance these photos, Adobe Lightroom CC is for you! It allows you to edit and heighten the quality of old photos without difficulty. Moreover, there is an HDR mode that automatically extends the exposure scope – perfect for including just the edges of a horizontal photo! Also, you are able to conveniently access it anywhere using Adobe Creative Cloud.
8. Aviary Photo Editor $9.99
Worried about the sizing of your images for different platforms, like Facebook, Twitter, and Instagram? Aviary enables you to crop the picture and to also resize it as needed. Furthermore, you can add stickers! Stickers are a cute way to add a small little pop to your event photos if you wish.
9. Camera+ – $2.99
Camera+ is a great editing app because of its feature named Clarity; this tool makes intelligent adjustments based off your picture to help improve the overall product! It has many scene modes too, like Food, Portrait, Beach, and many more that will ensure that your photo is sharp and taken in its most optimal setting!
10. Darkroom – Free
"Everybody makes mistakes. Everybody has those days." -Hannah Montana. Darkroom takes this into consideration with its famous infinite undo history! With this feature, you can go back as many times as needed to fix up or change the way you were editing! Also, you can store photos directly into the app, so there's no need to import and re-upload every time!
Which is your favorite app for editing event photos?
Will you be using any to edit your event photos? Do you have any editing apps you live by too? We'd love to hear from you! Let us know in the comments below or on Facebook or Twitter!
For a little more help with taking event pictures, ABCey also has a list of tips for you to take amazing photos!
---