Happy almost Labor Day weekend! If you didn't go to Burning Man this week and are looking for something fun to do, here are some of the top events happening in the Bay Area this long weekend!
1. Featured Event: BURNING MAN
August 26th-September 3nd | 6pm Sunday, August 26th-6pm Monday, September 3rd|$425+|Black Rock City
Burning Man is finally here! This year's theme is I, Robot, which is a tribute to the future, artificial intelligence, and everything in between. There will be so much to enjoy at this event. From art cars, mutant vehicles, sound camps, art installations and more, there's something for everyone! And don't worry, you're not too late. The man doesn't go up in flames for another 3 days, so get your tickets now!
2. Beach Blanket Babylon
August 29th-September 2nd | 8pm on MWF; 6pm or 9pm on Sat. & Sun |$25-$135 |Club Fugazi
The famous Beach Blanket Babylon is back this Labor Day weekend! If you don't have time to go during the week, it's playing Saturday and Sunday so don't miss it. Don't wait too long to get tickets because they will sell out! You can also find discounted tickets on Goldstar.
3. Shakespeare in the Park
September 1st-3rd | 2pm |Free Admission |Presidio's Main Post Parade Ground Lawn
This event is for all you Shakespeare lovers! Come out to see A Midsummer Nights Dream. There will be a short intro at 1:30pm, so come early if you want to hear it and get a good seat on the lawn!
4. Sausalito Art Festival
September 1st-3rd | 10am-7pm Sat. & Sun; 10am-5pm Mon. |$25 (children get in for free) |Marinship Park
One of the best art festivals in the Bay Area will be held this weekend in Sausalito, right across the Golden Gate Bridge! The festival includes fine wine, gourmet food, and premium beers. There will also be hundreds of pieces of art on display and live music all weekend long. There's lots of fun to be had at this event!
5. Go on a Night Cruise
September 2nd| 10pm-1am|$20-27 on Goldstar|Pier 40
If you feel like blowing off some steam on Sunday night because you can (woohoo, no work on Monday), go on the Pier Pressure Party Cruise on the Cabernet Sauvignon Commodore Yacht. This three hour cruise begins with check-in at 8:45pm. Don't forget to purchase tickets ahead of time!
6. Go on a Day Cruise
August 31st-September 3rd|10am|$39 on Goldstar|Pier 39
If night cruises aren't your thing, sign up to go on a morning cruise! The 2-hour Golden Gate Champagne or Mimosa Cruise includes two drinks of Champagne or Mimosas. Check-in is at 9:45am, with a toast under the Golden Gate Bridge at 11!
7. Labor Day BBQ & Bacchus
September 3rd|12pm-3pm|Free Admission|The Winery SF
Come out to Treasure Island to enjoy a fun afternoon of food, music, wine, and beautiful Bay Area views! If you purchase a wine tasting, you'll receive a FREE hot dog (with all the condiments). Instead of having to go through the hassle of hosting a BBQ in your backyard, just sit back and let The Winery SF do it for you, so you can relax on your precious day off!
Which events will you attend this Labor Day weekend?
Did we miss anything? We'd love to hear from you! Let us know in the comments below or on Facebook and Twitter!
---
You just met with a potential client and it's time for you're ready to get some new business! You know all the facts about your client's event deets, what their goals are and what they are trying to accomplish. In the back of your head, you know this proposal is the key to your success! You may be a little nervous, but ABCey is here to help with some tips for a winning event proposal!
1. Address your client's needs
By summarizing or listing all the client's desires and goals for their event, it provides reassurance. They know you understand their vision and will create their event with them in mind. In addition, this creates a good opportunity for you to add any suggestions you may have! These needs can come from anything mentioned in the initial meeting!
2. Execution
Show your client each stage of your execution process! You can include a variety of things, including your management process and RFP stage, your strategy, creating a timeline with adjustable milestones, and/or execution! This communication ensures that the client understands each step of your planning process and will eliminate any guessing games. It also conveys your organizational skills and shows you know what steps it takes to plan an event.
3. Showcase your experience!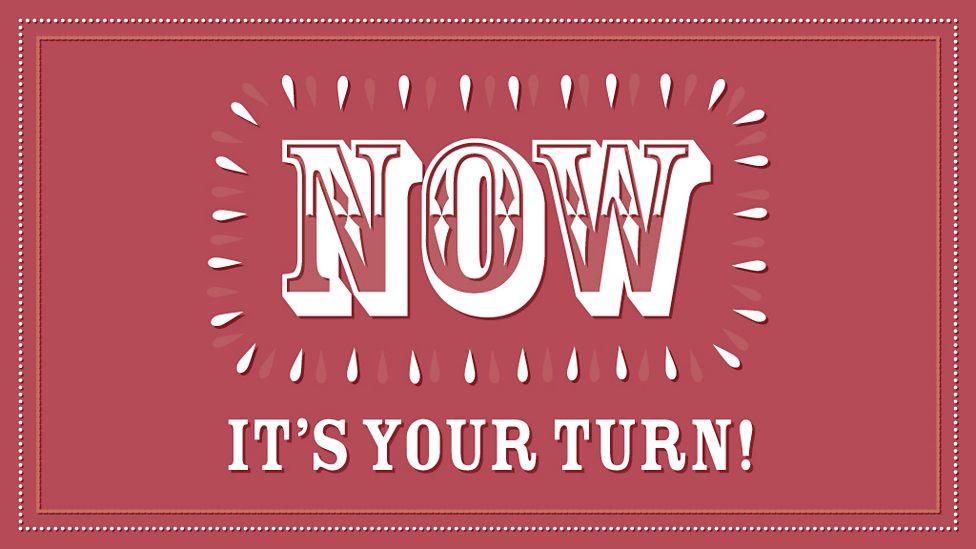 This is your moment to shine! This reinforces all your strengths and showcases why you're the best choice for their event. Don't forget to insert any big company names if you've organized past events! In addition, be sure to include pictures of your past events with the most relevant ones flanking the top. (We knew those event pictures would come in handy!) Also, this is a great place to input any client testimonials and references.
4. Budget
Carefully break down each component and create a visual representation of the budget. One of our favorite ways to stay organized is to use a spreadsheet! It is easy to show each variable that incurs a cost, so the client is not confused about any fee or charge! This aspect of your proposal is a game changer, so do take your time! If you need any help with your budget, Event Manager Blog has an amazing event budget calculator!
5. Be visual
Inputting images and making your proposal visual make it visually appealing and easier to digest for the client. Also, the client will have an easier time envisioning your ideas for the event!
Before you submit your event proposal, be sure to double check for any typos or errors!
Now that you're ready, go write that winning event proposal! Which tips will you be using? We'd love to hear from you! Let us know in the comments below or on Facebook or Twitter!
---
#TechTuesday highlights the best and brightest ideas in the tech world. Today's #TechTuesday features 10 great event discovery apps to help you find events in your area!
Do the Bay shows you all the best events going on in the Bay Area. From concerts, comedy, film screenings, festivals, craft and flea markets, drag shows, happy hours, trivia nights, food, and more, there are so many options! They also tend to give away tickets so you can get into some events for free. Don't miss out on this app if you live in the Bay Area!
Eventbrite is one of the greatest event apps for finding all sorts of local happenings. The app shows you nearby events and gives you dates, times, locations, maps, and similar events. It also allows you to check ticket prices so you can buy them right from the app!
Goldstar is an event discovery app that offers half-price tickets to live entertainment. It allows you to spend less on the hottest concerts, theaters, nightlifes, comedies, sports and other events in your city. You don't want to miss out on these discounts!
Go Do is an event finder that has an interesting concept. The app is divided into two tabs. The tab on the left is marked Go. You can add a new location if you're heading out of town, and the map will update with events in that spot. The tab on the right is marked Do. Tap it to select the types of events that interest you most like art, sports, music, or dance. This event finder is well-organized and easy to use!
Gravy shows you events based on your location and the date. You'll see events ranging from holiday parties, music events, dinners, and more. You can also filter the results based on your interests, area, or you can search by keyword. You can get all the event details with dates, times, descriptions, and photos using Gravy!
Hangtime works by connecting to your Facebook account, so you can see what events your friends are interested in. Along with your friends' activity, it will also show you local events in your area, drawing from sources like Ticketmaster and Livenation. This is a great app if you're looking to connect with your friends to attend events!
Meetup lets you create or join local groups with varying interests, from tech, food, photography, you name it. The app suggests local meet ups in your area and you can indicte how far you are willing to travel for which interest. There is also a calendar feature with a bunch of events that allows you to quickly see all the meet ups that are happening that month!
Field trip uses AR to help you find fun things happening near you! Instead of using visual focus, it tells you what is interesting through your headphones. It will point out recommendations from a list of interests such as history, offers, architecture, food, among others. Now that's cool!
This app draws from your personal calendar and notifies you on what events to consider for when you have free time. It breaks it down to the date and the hourly time slots, and even allows you to publish your own events so others can join or attend it. This app is perfect for those of you who use your smartphone calendar to keep track of your schedule, or for event planners who want to advertise their events!
10. Vamos
Vamos is a discovery app that draws from Facebook events, Eventbrite, and Ticketmaster to show you all the best events all in one place! The app lets you see a ton of information about each event from offers, guest lists, and Instagram photos. The app focuses on whatever city you live in.
Which event discovery apps will you use?
Have you used any of these apps lately? Which one is your favorite? Which ones did we miss? We'd love to hear from you! Let us know in the comments below or on Facebook and Twitter!
---
---
Site selection for events can be a challenging and tedious process. However, by accomplishing the right steps, you can find the best venue for your client. ABCey has curated a list of tips for a smooth site selection process that we use to pick the perfect venue!
Make an Initial List of Sites
The first step in our site selection process is doing a general brainstorm of sites that seem to fit the needs of the client. Consider the location, number of guests, and venue-type when compiling the list. Leave no stone unturned and make sure you're getting a variety of different venues. This makes your client feel like they have options and will show them that you've considered everything.
Create a Master Spreadsheet for Your Client
After making an initial list of sites, create a master spreadsheet with a Site Selection tab. This should incorporate all the venues you found and important information about each venue, including pros and cons. For each site, include information on availability, contacts, venue size, location, pricing, and information about the space. Make sure the client can quickly and easily see what the venue has to offer!
Put Together a Style Guide
After the master spreadsheet has been shared with your client, it's helpful to make a style guide with the key information and images for each of your top picks.
Send an RFP to all of Your Top Venues
An RFP (request for proposal) allows you to easily communicate your event needs to outside vendors. By sending your RFP to the various venues you're considering, you can get a clearer idea about the availability and pricing for each site. This will help you narrow down your choices. Here are some tips on creating the perfect RFP!
Set Up a Review With Your Client
The next step is setting up a time to chat with your client over the phone or in person to go through each venue. From there, you'll be able to get a better sense of which sites you can eliminate and which ones are worth visiting in-person.
Go on Site Visits to Check Out Top Venues
Once you and your client have picked your favorite venues, make sure to visit them in-person. This can help you decide if they're the right fit for your event. There's no better way to get a sense of the venue and their ability to meet your needs then to set foot on the actual grounds!
Make Your Final Decision
Hopefully the in-person site visits will help you identify your absolute top venues, so you can decide on the one you want to go with. Once you accomplish this, you can start working on the fun stuff, like figuring out event decor and can move forward with your chosen venue!
Which site selection tips did you find to be most helpful?
Did we miss anything? We'd love to hear from you! Let us know in the comments below or on Facebook or Twitter!
---
---
Startup Monday is ABCey's weekly post that showcases some of the most innovative startups based in San Francisco! These are often companies that we have our eye on or have worked with in the past. This week, we are putting the spotlight on Guardant Health! 
What is Guardant Health?
https://www.youtube.com/watch?v=vWG24cjxZFY
Guardant Health was founded in 2012 by Amir Ali Talasaz and Helmy Eltoukhy. It works to improve patient health through technology breakthroughs that address long-standing unmet needs in oncology. It has helped thousands of oncologists learn actionable and accurate information about thousands of patients, while eliminating the risks and costs of tissue biopsies. Guardant Health's genomic test allows them to appropriately match advanced-cancer patients to approved drugs in clinical trials as well as targeted therapies.
How Does it Work?
Using Guardant Health is simple. Start by submitting two tubes of blood. Guardant Health will then look for actionable somatic alterations on solid tumor sites. From there, doctors will get clear and accurate results within two weeks that they can use to help patients get the treatment they need. Guardant Health also manages billing and provides financial support, making your experience easy and affordable.
Why we Love Guardant Health!
Cancer is the second leading cause of death world-wide and 1 and 6 people will likely die of cancer. Guardant Health seeks to change this through minimally invasive biopsies using innovative technology, which helps doctors quickly and accurately determine the appropriate course of treatment based on patients' needs. At ABCey, we love tech, especially when it is used for good! Also, as an event-planning company, we value fast service and Guardant Health certainly delivers fast results!
Have you had the opportunity to use Guardant Health or know someone who might benefit from trying it out? We'd love to hear from you! Let us know in the comments below or on Facebook and Twitter! If you'd like to see other San Francisco startups we've featured before, click here.
---
Every once in a while, everybody needs an escape from the confining quarters of their work – whether they work in an office or from home! A retreat is the perfect opportunity for companies to …. But what is there to do? ABCey has curated a list of our top 10 favorite corporate retreat activities fit for everyone!
It's a giant playground for adults! Located in Lands End, this obstacle course built with ropes, ladders, and cables is immersed in a mini forest located in our urban city. The ropes course will challenge you mentally and also get your blood rushing in ways an office may not. So go through the highs and lows (literally!) with your team, and it'll surely bring out your adventurous side.
"Learning through laughter." Nerd Improv strives to create workshops that are meant to help your team get the most out of your retreat. It was designed to help push the boundaries while making a safe environment for everyone to share. For any questions, you can contact them here.
Hosted by 1AM, this workshop is meant to bring out your creative side with street art! Groups are encouraged to create their own street art individually and in groups with stencils and much more. Alongside the art, their team goes through the history of street art that you surely won't forget! The best part? You won't forget your experience anytime soon with the art hanging on your wall!
Escape your office with an escape room! Reason provides your team with high tech team building activities and immersive experiences. Instead of your typical escape room, you can experience this through VR goggles to transport yourself into another reality and much more. In addition to an awesome escape, this retreat will build a stronger and better team!
Get up from your office chair and get on a boat! Your retreat will feature some of the most beautiful views and create some of the best memories. Your sailing experience will be personalized to whatever mood your team needs whether it be relaxing or thrilling! So pack your favorite sea sickness remedy and sail away!
Love food trucks? You'll love this challenge even more! The Food Truck Challenge prompts teams to experience what it's like to have your own and run your own food truck. Judges will base their decision on every aspect from the food to the marketing, so be prepared!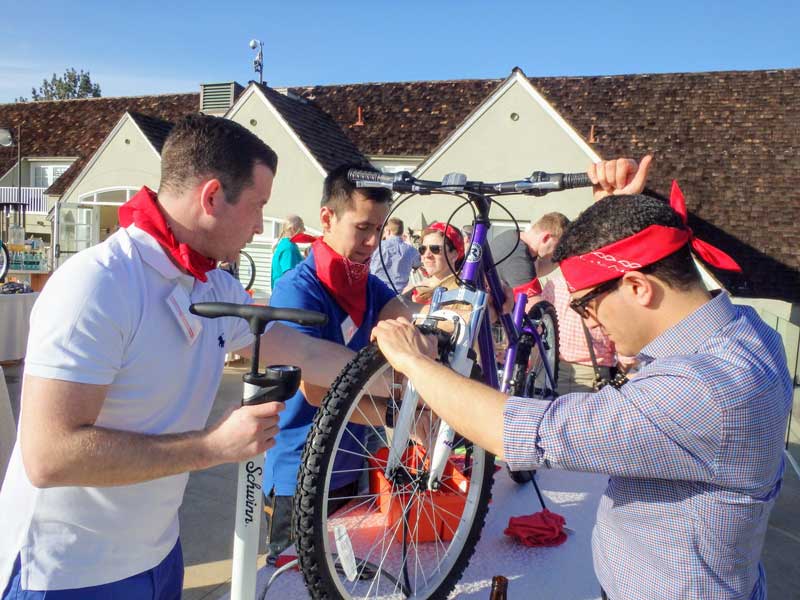 Drop the pens and papers and swap it out with wrenches and gears! This charity event challenges teams to build as many bikes as they can, and all the bikes built are donated to children around the world. It's an amazing cause and your team will build a competitive spirit together for a heartwarming cause as well.
This is great way to unwind after a long week of meetings. After splitting into teams, each group becomes their own winery (a dream come true)! After being briefed on the history of Sangria and competing in a trivia contest, teams have the opportunity to create their own unique blend, too.
Who doesn't love mini golf? Your team can make your own fun with challenging mini golf courses designed to trick the other team. If you're feeling charitable, there's also an option which involves cans of food to be donated as you complete the course. A little competition never hurt anyone, and hopefully you'll leave with a sense of accomplishment!
If you love food and you love San Francisco, we've got one of the most perfect retreat activities for you! This foodie adventure will prompt your teams to explore San Francisco while also trying some of the best foods around the city! You'll be leaving with a full belly and a new love for our hometown!
What are your favorite off-site activities?
These off-site corporate retreat activities can be adjusted to any retreat you have! Are you ready? Which ones did we miss? Let us know in the comments below or on Facebook or Twitter!
---
Startup Monday is ABCey's weekly post that showcases some of the most innovative startups based in San Francisco! These are often companies that we have our eye on or have worked with in the past. This week, we are putting the spotlight on Loopd! 
Loopd is an event engagement platform aimed to make networking easier and to access to relevant marketing materials for your attendees, but it doesn't stop there! Loopd is a great tool that benefits event planners and booth staff, too! It allows you to track guest traffic information, view interaction history and follow up with attendees!
How does it work?
Loopd is able to provide information and promote engagement with two devices: Bluetooth beacons and chips located in lanyards! Beacons are placed around the venue and communicate with the chips around guests' necks to allow for location-tracking tools. For guests to share networking information, a simple tap between their badges can help exchange all needed information! Talk about convenient. To receive materials from any booth you visited at the event, a quick look to the app will give you access to all the fliers and promotions from the exhibitor! As event planners, you are able to track how successful your event is with real time analytics and to see what attracts the most guests.
Why we love Loopd!
Aside from the networking capabilities and analytics, Loopd also cuts down on check in and check out times! Event planners always find ways to cut down on waiting times to prevent boring guests, and Loopd is an amazing solution. With this technology, guests are able to cut down on their carbon footprint by networking through the badges instead of passing out business cards. Also, it eliminates the need for printed fliers since it can be shared through the app!
Have you had to opportunity to use Loopd or interested in trying it out? We'd love to hear from you! Let us know in the comments below or on Facebook and Twitter!
If you'd like to see other San Francisco startups we've featured before, click here.
---
---