Outside Lands 2016 is almost here! In less than a week, you'll be able to experience live events, shows, food and other amazing activities. At ABCey Events, we're looking forward to all the festivities and decided to put together an Outside Lands 2016 Survival Guide to ensure that you'd have an easier time. Our survival guide will prepare you with 10 pro tips and all the ins and outs of Outside Lands!
By Jennifer Fong, Jessica Li-Jo, Madeline Norling-Christensen, and Kristi Fujimoto
---
1. Pack Correctly
Now that you've got your tickets, what do you bring to Outside Lands? We would definitely recommend reusable water bottles that you can refill throughout the day, a blanket to sit on, a backpack to hold all your necessities, and cameras. All of these are a great starter pack to go to Outside Lands. Pack light and stay hydrated! To see the full list of do's and dont's of what to bring, check here.
2. Dress Smart
LAYER, LAYERS, LAYERS! For this 3 day music festival, you'll want to dress comfortably in layers. One minute it's sunny and the next, it's foggy. SF weather is unpredictable! Yes, we all want to look Coachella cute, but this isn't the time to forgo bringing a jacket. Also, keep it light because at the end of the day you'll regret lugging around a heavy jacket! Did we mention to dress in layers? It's that important.
Comfortable shoes are ALSO a must! Make sure your shoes can handle it all. With so many acts on 7 stages/places located throughout Golden Gate Park at different times, you'll be rushing to get to them all and standing a lot. So avoid sore feet with comfy shoes!
3. $$$
Every place you can pay with cash, you can pay with your card. But don't be that person who holds up the line! Cash is simpler without worrying about tips or needing reciepts.  All of the vendors at the festival will accept cards and cash, but that's not all! This is what's new. You can now use your wristband as payment! You heard that right- you can add funds to your account using the Outside Lands App! So take advantage of this foodie feast this weekend and indulge! In additions, for every $75 you add to your wristband, Outside Lands will give you $5.  But this offer is only available before the festival so go, go, go!
4. Nom Nom Nom
One of the best things about Outside Lands (besides the music) is the FOOD! Over 75 San Francisco restaurant partners and food trucks will be serving round' the clock to make sure your taste buds are satisfied! Oysters, tamales, tacos, crab rolls, frozen custard bars, falafels, veggie dumplings, chicken and waffles…there is something for everyone, even the pickiest of eaters. Don't miss out an incredible highlight of Outside Lands!
---
5. Go Mobile: Outside Lands 2016 App
If you're going to Outside Lands, download the app now! Seriously, you will thank us later. Over 200,000 people attend this festival, so getting separated from your friends is basically inevitable. Don't panic. With this app you can track your friends wherever they are! Also, this app has everyday's entire lineup, so you'll always know when and where your favorite artist is playing. You can add each each artist onto your own schedule and then share it with your #squad to keep everyone on the same page!
6. Your Lifeline, AKA Your Phone Battery
Were you really there if you didn't Snapchat, Instagram, Tweet, or FB about it? Obviously not… Like most of the big festivals, Outside Lands has charging stations to save you. But try not to waste time and miss a performance by bringing a portable charger! Close apps you aren't using, turn on low battery mode, and pray. Also, we're warning you now: signal there SUCKS. 200k people are on every social media site and the Outside Lands app so expect a lot of lag. That being said…Don't stay stuck to your phone. Take those important pics and then stop and experience the festival!  
---
7. Simply Getting There 
Getting to the city can be a hassle if not planned correctly.  First off, don't drive. Unless you're willing to walk the extra mile (milesss), leave your car at home. However, you could bike easily from your far parking spot or where ever you are! You can rent a bike from these suggested places and there is even a secure bike valet at the park! In addition, there is also a shuttle service for $48.00 from Bill Graham Civic Auditorium to the park! Also, you can try taking public transportation. Services like Bart, AC Transit, Muni, Golden Gate Transit, and CalTrain run all day every 15-30 minutes. But public transportation will be super packed. So if you want to avoid the crowds, you can always conveniently use Uber, Lyft or even Rideshare. For additional information regarding transportation options, see here!
8. Living Situation
No need to wake up extra early to beat the morning traffic to get here. If you're from out of town, think of Outside Lands as a vacation by staying at an SF hotel! So to help you out, Outside Lands 2016 has partnered up with certain hotels to give you great discounts! The hotels and their discounts are here: Hotel Zetta , Hotel Zeppelin , Hotel Abri , Joie De Vivre , Cavallo Point, and Stanford Court. In addition, all of these hotels are accessible through Muni. To learn more, click here.
Passion Pit fans rock out at Outside Lands in Golden Gate Park on Saturday Aug. 11, 2012 in San Francisco. (Photo by Alison Yin//Invision/AP)
---
9. Much More than Music
Take a break from music and check out what else Outside Lands has to offer. Take a minute (or 10) to enjoy everything that this one-of-a-kind festival has! From mini golf courses, to Wine Lands, Beer Lands, Eco Lands, magic, a Heinekin House, an arcade, and a the wide variety of shows other than music! Check out the Official Outside Lands 2016 Website for more info!
---
10. Last Minute Tips: bathrooms, lockers, and rest!
Bathrooms
Waiting in line for the bathrooms sucks, and unfortunately you will be doing A LOT of this at Outside Lands…Because the bathroom lines are at least 20-30 people long,  you'll be waiting around for 30+ mins.  So plan to go between sets and you won't miss a thing!
Lockers
Rest assured if you want to pack a bit more. There are lockers for rent at Outside Lands. Instead of having to go to Outside Lands ridiculously early to beat the crowd to get a locker, you can now reserve a locker online! But don't wait, they sell out fast – the large lockers are already all sold out!
Rest
Rally all day by taking rest stops throughout the festival! Bring a blanket or just plop on the grass, enjoy some food, and listen to some tunes. Be careful not to sit in the middle of major walkways, but this park allows for lots of space to lay out and enjoy the unique atmosphere!
---
What are you most excited for at Outside Lands 2016? Let us know in the comments below or on Facebook and on Twitter!
---
July has flown by and it's time to start preparing ourselves for August! We can't believe how fast this month went by, and ABCey Events is here to help you make the most of the last weekend in July with a list of our fave SF Weekend Events going on!
---
Friday-Sunday, 7/29-7/31 | 6:30 pm | $75 |44 Tehama St. San Francisco 
Startup gurus- it's time to block out your calendars for this weekend's Entertainment for Social Change Startup Weekend! Bring your ideas from all different backgrounds, pitch  ideas, and create teams to develop solutions to  social issues. Some of Bay Area's top mentors will be in attendance to add guidance to you and your co-founders. Then, you and your team will pitch your ideas to judges over the course of 54- hours. Don't miss this incredible opportunity to network, connect and learn with talented influencers from around the Bay Area! This is your chance to be a part of/be the start of Silicon Valley's next big venture! You can register for this event here.
---
Saturday 7/30/16 | 11am- 9pm | $5 | 601 Mission Bay Boulevard North, San Francisco
Is there really a better way to celebrate the weekend than by consuming endless amounts of Mac and Cheese? This is one of those awesome SF weekend events that has a line up of amazing food! There are  over 10 mind blowing mac and cheese food trucks, ready to serve up deliciousness that will leave your taste buds amazed. Make sure to try as many as you can, as you will be able to vote for your fave! With only a $5 general admission,  you'll get free beer will be served as well as and free water all day long! Looking to make the most out of this event? Upgrade your ticket to the Big Cheese Passport for just $20 in advance ($25 at the door) and indulge in 4 heaping mac and cheese samples from any vendor! You don't want to miss out on this oh so cheesy event!
---
Sat-Sun, 7/30-7/31 | 10am-6pm | FREE | Cesar E. Chavez Park at the Berkeley Marina 
Nothing screams summer quite like kites!  The Berkeley Kite Festival this weekend allows fun for all ages (or something similar), so if you're thinking you are too old for kites…think again!  This festival features soaring kites the size of houses soaring in the sky, free kite flying lessons, and tons of great food and drinks to indulge in. This fun, free festival is the perfect way to spend your last weekend of July!
---
Friday, 7/29 | 9:30pm-1:30am | $15 | AURA NIGHTCLUB – 389 S. First Street, San Jose 
Ready for some all night colorful fun? Then this is the party for you!  This Color Splash event will be full of colorful paint blast, lasers, awesome lighting, confetti canons, and large visual LED panels. There will also be a live body painting showcase, plus go-go dancers in full body paint! Buy tickets to this one of a kind party here.
---
Friday 7/29 | 6pm-9pm | 1300 Potrero Avenue, San Francisco | $20 
Calling all SF wine lovers! This Friday, The Ivy Society and Three Day Rule are teaming up for one epic summer wine night at Eristavi Winery.  Unwind from your work week with this luxurious wine event where complimentary bread and cheese boards will also be served to help you fully enjoy the amazing wines.  Plus, this event is offering its very own Lyft code to ensure you get to and from the event safely! Use the code: LYFT2SUMMERWINE for 20% off your rides to and from the event. You can purchase tickets for the event here.
---
So grab your fav pals and enjoy these wonderful SF Weekend events together!
Going to any fun SF Weekend Events that we missed? Let us know in the comments below or on our Facebook and Twitter!
---
---
#TechTuesday highlights the best and brightest ideas in the tech world. ABCey would like to recognize these up and coming technologies for their innovative ideas and impact on the event world! This Tuesday we have 3 ways to use Intel RealSense technology at your next event!
---
Intel is very well-known for their many unique and creative products. However, at ABCey, one line stands out the most for us: Intel RealSense. Intel RealSense includes cameras, platforms, and systems that are unbelievable and are must have tools for your events!
Moreover, these amazing products have 3D scanning, speech recognition, facial analysis, augmented and virtual reality (AR/VR), depth photo and video, and scene perception capabilities.  These capabilities make Intel RealSense products cutting edge technology and make experiences more interactive and well, real! So here are 3 ways to use Intel RealSense at your next event!
---

1. Intel RealSense 3D Scanning
One special feature of RealSense technology is its 3D scanning capabilities. You can pretty much scan anything, and now, you have a replicated detailed 3D model on your computer. In addition, you can easily share it on social media and print it out on a 3D printer! Because this tech is perfect for showcasing and displaying anything at your events, this is an event tool you'll definitely want to get! You'll truly impress your attendees with one of a kind views of your 3D models. From a physical robot to yourself, almost anything can be turned into a 3D image!
Additionally, Intel's scanning technology is creative because it incorporates gesture tech. By just moving your hands, you can spin and zoom in on these 3D images to show your attendees every angle. Let your guests experience this technology first hand and leave them amazed!
---
2. 3D: Scene Perception and video entertainment
For events, it's important to know every detail about the venue, and RealSense technology gives you just that…an extremely useful layout of any site!  Specifically, Intel's Scene Perception gives you a digital representation of the scene/place you are recording, including the objects in it! As a result, you have immersive 3D images to help you plan or select the perfect venue like never before! In addition, this system lets you measure items from your scene perception, making it the perfect tool for event planners!
It can be difficult to decide how to decorate your venue when you can't picture it. However, with RealSenses, you can experiment with different layouts and see how they look visually! For example, Capgemini used this tech to adjust furniture in the video below:
You can use this same technique for your events! First, adjust the software to show a virtual image of your venue. Then, use props (like the wooden blocks above) to represent event items (ex: sculptures, photos booths, large displays, etc). Lastly, just move these props around! There you have it! You can see on a screen what the venue would look like! And you didn't have to lift a thing!
---
Another idea is to make yourself 3D! With Intel's motion capture technology, you facial movements are replicated onto a fun 3D figure. Attendees will love getting to use this tech, and will be impressed with this top of the line entertainment!
---
3. Interactive Background Displays
Whether you're hosting a virtual meeting or presenting at a conference, you want your background image to be the best fit for your event. Here is where RealSense comes in handy! Instead of spending time to edit or replace your background, you can simply replace it in real-time with any video or photo of your choosing-the perfect addition to make your next event top of the line!
Also, background replacement uses gesture technology. So simply flick your hands and the background will change! It's that easy! Try out Intel's RealSense at your next event!
---
How would you use Intel RealSense Technology? Let us know in the comments or on Facebook and on Twitter!
---
Startup Monday is ABCey's weekly post that features some of the best and brightest companies in the Bay Area. They are often companies that we have our eye on, or have worked with in the past & would like to share with friends and followers of ABCey Events! Today, we want to highlight Hotel Tonight, a useful app that helps you to book hotels last minute!
---
Event planning can get hectic and with your busy schedule, you might forget to book a hotel for you or your attendees. Don't be forced to pay these outrageous prices that can rise up to 300%. At ABCey, we have an app to solve this problem: Hotel Tonight! This app was awarded the best-on-demand service at the 8th annual tech Crunchie Awards and definitely deserved it! Of course you should always try to book hotels in advance. But if you are stuck in a bind, Hotel Tonight is a great app that gives you the best prices for last minute hotel reservations.
---
Booking last minute hotels with Hotel Tonight:
After downloading the app on your mobile phone, you'll have a great variety of available rooms! Also, we love this app because it includes the mood of the hotel. From hip to charming, you can experience hotels like never before! By comparing major travel sites, Hotel Tonight gives you the best hotel options and the biggest bang for your buck. Additionally, if you introduce this app to someone, both you and your friend get $25 off their first stay. But there's more! They have amazing 24/7 customer support to ensure your last minute hotel reservation is perfect. So if you're in a bind for a hotel, try out Hotel Tonight to get your last minute room for the best price and the best experience!
Have you used Hotel Tonight before or are you thinking of using this app? Let us know in the comments below or on Facebook and on Twitter!
---
Thursday is here and the weekend is near! ABCey Events has our Weekend Lineup with the top 5 Bay Area and SF events that you don't want to miss!
---
Top 5 Bay Area/SF Events
Fri July 22nd- Sun July 24th, 2016 | Schedule | $20-$200 tickets here | Regency Ballroom, Fort Mason Center, NEW PEOPLE Cinema (check locations here)
Jump into the J-Pop world at this summit and discover Japanese tech, culture, music, food, and film! This huge event starts Friday with Kyary Pamyu Pamyu performing as part of their World Tour (tickets and info). Then prepare yourself for a jam packed summit Saturday and Sunday. You won't run out of things do with with: meet and greets with J-Pop stars,  live performances, tech tradeshow/sessions, fashion events, interactive Summit/Showcase, panel discussions, and workshops! If that isn't enough for you, get excited for the amazing food trucks and vendors. Guys-they have a "Sake Summit"! Also throughout the weekend, head to the Japan Film Festival for exclusive live-action and animation films, appearances, and Q&A's. So dress up if you're feeling adventurous, and check out this top SF event!
Fri. July 22nd | 2pm – 5pm | FREE | China Basin Park, San Francisco
With this beautiful weather, why not get out there and enjoy the great outdoors-with bubble soccer! With an inflatable ball around your head and torso, you never have to worry about getting hurt!  The San Francisco Deltas, an American Professional soccer team, invites everyone to come learn about their team, and if you arrive before 2:30pm you get a SF Deltas scarf free! Start your weekend off right this Friday and have lots of fun bouncing and rolling around!
---
Sat July 23rd | 6pm-on | $118 and up tickets here | 21+ event | Lodge at the Regency Center: 1290 Sutter St, San Francisco, CA 94109
Let the Mad Hatter be your host while you dine on an amazing feast and hangout with the cast of Alice and Wonderland! Get sucked into the magical wonderland, drink special elixirs and watch the characters and cirque, belly, and burlesque dancers perform for you. If the Cheshire Cat hasn't hypnotized you enough, stay for dessert (extra purchase of tickets and dessert required). Now don't be late for this very important date, jump down the rabbit hole this Saturday, and enjoy a unique experience you won't forget!
---
Sat. July 22nd | 10am-2pm | FREE *Register here ASAP before Fri. July 22nd | 116 John Shelley Dr., Group Picnic Area
Want to be a pirate? Well now you can! Grab your family or a few pals, and go searching for a buried treasure throughout McLauren Park this Saturday. Not only will you find a treasure, but you can also get prizes, eat great food, get your face painted, do Zumba, and play on the mobile recreation (rock climbing, biking, skateboarding, and slack lining)! So come out, and find the buried treasure!
---
Sun July 24th | 10am-5pm | FREE*up to 2 adults accompanying each visitor 18&younger | 151 Third St., San Francisco
Come and explore the San Francisco Museum of Modern Art with your family! To showcase their sonic installation, a collaboration with Chris Kallymer, the museum is hosting a free day where you'll hear from his Paradise Choir (12, 1, 2, and 3pm) and Site-Specific Performances of his work (11am-3pm). Hear their stunning sound throughout the museum and join in on their mobile choruses, performances, and workshops. With so much to do, what's stopping you from this free museum trip?
---
Will you be attending any of these Bay Area/SF events? Any other SF events this weekend you're excited about? Let us know in the comments below or on Facebook or on Twitter!
---
ABCey Events knows how important sustainability practices are- so here, green is the new black! We're sharing our top 5 favorite sustainability tips for you to try at your next event!
---
1) Go Mobile
It's time to ditch those age old paper programs at your next event and go mobile instead! Create an app for your event that will still provide all the same helpful info about your event, but is environmentally friendly. You're now sustainable AND showing people how tech savvy you are!  There are tons of websites to help create your own app, but our favorite is AppMachine!
---
2) Eliminate Waste
Forgo the paper plates and plastic utensils at your next event and try using chic reusable plates and silverware instead. Not only will you reduce the amount of waste produced, but it will also amp up the level of quality of your event! Not ready to bite the bullet yet in purchasing reusable china? Try out these eco friendly wooden options instead!
_____________________________________________________________________
3) Be Selective
It is important to remember that where you choose to host your event matters! Try to choose locations that are LEED certified with sustainability initiatives already in place. One of our favorite green venues in SF is The Hall, which provides all locally produced food and beverages! 
---
4) Consider The Timing Of Your Event
If possible, hold your event during the day to save on energy required by artificial lighting. If it's unavoidable, try using LED lighting instead- using LED lights can help reduce your carbon foot print up to 70%! Just because it's energy efficient lighting, doesn't mean it has to be boring. You can have almost all the same lighting effects using LED as you would with normal lighting, so there is no reason not to make the switch!
---
5) Sustainability in Spirits
As if you needed another reason to love happy hour… what if all your favorite drinks were now locally grown, organic, and made with seasonable products? Now they can be! By making a few simple changes, your happy hour just became a whole lot more sustainable. Add a whole new element to cocktail hour at your next event, and show your attendees how easy it is to go green!
Have any other ideas to make an event sustainable? Let us know in the comments below or on Facebook and on Twitter!
---
#TechTuesday highlights the best and brightest ideas in the tech world. ABCey would like to recognize these up and coming technologies for their innovative ideas and impact on the event world!
---
Have you ever wanted to see a famous landmark or a potential event venue overseas, without actually having to spend the time, or money to travel?  Founded by Nihal Advani, Georama brings you the world's first real-time virtual tour platform! This amazing service can help anyone travel anywhere in the world instantly.
With Georama, viewers will be able to virtually travel anywhere in the world in real-time via mobile and interactive live video tours. To make the experience even more personal, viewers can pay a small fee to interact in real-time by asking questions or making suggestions to their respective guides, such as asking them to check out certain landmarks.
Instantly Experience The World With Georama!
How it works: 
With Georama, viewers can tune in live across their phones, computers, and tablets to view the tours and interact in real-time. You can request a live demo to learn more about Georama and how it can help your organization.
Georama features:
Live HD Video – High definition video with low latency for great viewing experience
Real-Time Interaction – Viewers can interact via comments and questions
Smooth & Reliable Video – Combining multiple networks helps create stabilized videos and increased reliability
Cross Platform – Viewable across all devices (computers, tablets, smartphones, VR headsets)
Seamless Integration – With a simple copy and paste, viewer can embed into their website
In-Depth Analytics – Viewers will be able to know who's watching, when and where
Why we love it: 
Georama provides one more thing we can all use for site selection for overseas events. Not only can it save us time, but also traveling expenses! With its seamless integration feature, we can easily share these tours to potential clients, friends, or family. We believe that Georama will in no time become the "the destination for virtual travel"!
Where are you going to travel with Georama? Let us know in the comments below or on Facebook and Twitter!
---
Startup Monday is ABCey's weekly post that features some of the best and brightest companies in the Bay Area. They are often companies that we have our eye on, or have worked with in the past & would like to share with friends and followers of ABCey Events! 
---
Who doesn't love online shopping? At ABCey, we're loving Operator, a messaging app that helps you shop created by Uber cofounder Garrett Camp and former Zynga exec Robin Chan!  It combines the best parts of brick-and-mortar and online shopping. This app gives you the expert personal service you'd expect from an in-store employee. But, it doesn't lock you into shopping at just one physical location. Operator also offers the convenience of shopping from anywhere, anytime via your phone. Operator can even handle the heavy research you might want to skip or not be qualified to do. Afterwards, the annoying checkout experience is handled as well.
Operator Overview
It all starts with a message. Then, you're directly connected you to a network of shopping expertise that will find the best products. You can request almost anything and best of all, the service is free. Operator will take in mind price ranges, problem-related solutions, and even recommendations? Well, that's not what we usually hear nowadays when shopping online. The closest we get to getting recommendations when shopping alone online is through the reviews.
After deciding what you want, Operator also takes care of the billing process with no extra charges. Easily track your packages and ensure that your packages arrive! Also, if you need to return or exchange anything, message the Operator and they'll be there to help.
Start shopping anywhere and anytime! If you're planning on using this convenient shopping app, let us know in the comments below or on Facebook and Twitter.
---
Traditional guests books are great in theory and can make a nice keepsake, but there are many fun alternatives that allows your friends and family to get creative, all while providing an interactive activity for your guests to partake in! Get inspired with ABCey's list of our Top 10 guest book alternatives, from wine bottles to lipstick mirrors to vintage globes!
---
1. Wishing Stones
Green your event with wishing stones! Guests can write their best wishes on these smooth stones and put them on display in your garden or in a flower vase. This is a great alternative for any eco-friendly themed party!
2. Lipstick Mirror
Magic mirror on the wall…who's got the best looking guest book of  all? Let your personality shine with this lipstick mirror guest book! Provide your guests with lipsticks as party favors and watch your mirror quickly become a delightful, colorful event detail. This chic and creative alternative will surely leave any event looking fabulous!
3. Graffiti Wall
Add a crazy yet youthful element to your events with a graffiti wall! Perfect for any outdoor party, this option allows your guests to artistically express themselves while having lots of fun! You can then use it as a backdrop at your event or as a DIY photo booth.
4. Chicken Wire
This vintage-inspired guest book alternative works great for any event. Not only will this be a great art piece to take home after, but also a pretty, shabby-chic centerpiece. Tailor it to match the color scheme of your event and see it get filled with your guests' well wishes and hopes!
5. Typewriter Guest Book
Planning a literary-inspired themed party? Then this typewriter guest book idea will be perfect for you! Grab some beautiful stationary and let your guests loose to type you little notes! At the end of your event, roll up the notes, tie them up with a ribbon, and store them in a glass vase to display in your home.
6. Wine Bottles
Make your event stand out by using wine bottles as unique alternatives for traditional guest books! Offer glass markers to your guests and have them sign away! Store the wine bottles  and read the messages the next time you decide to open them. Personalize it further by putting your own labels on them!
7. Time Capsule
Send your present to your future with a time capsule guest book! This clever alternative adds a sentimental value to any events. Leave your guests with some colorful pen and paper, and be ready to relive this important occasion years from now!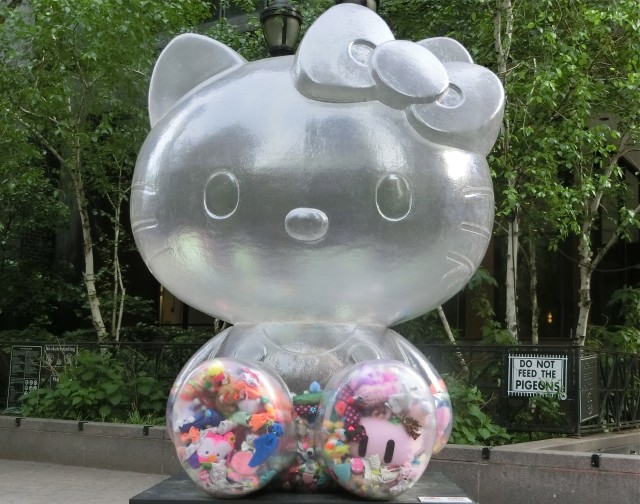 8. Guitar
Love music? Combine your love for music and your love for your guests by having your guests write their thoughts and wishes on an acoustic guitar! Transform it into a priceless decor by displaying it on your wall!
9. Vintage Globe
Spread the love with this sweet vintage globe. Let your guests give the globe a spin and write special messages atop their favorite country!
10. Jenga
Jenga fanatic? Use Jenga as your guest book alternative for your next event by having your guests write on each individual block. Be ready to "build memories" every time you play the game!
Which one of these unique guest book alternatives is your fave? Let us know in the comments below or on Facebook and on Twitter!
---