You just met with a potential client and it's time for you're ready to get some new business! You know all the facts about your client's event deets, what their goals are and what they are trying to accomplish. In the back of your head, you know this proposal is the key to your success! You may be a little nervous, but ABCey is here to help with some tips for a winning event proposal!
1. Address your client's needs
By summarizing or listing all the client's desires and goals for their event, it provides reassurance. They know you understand their vision and will create their event with them in mind. In addition, this creates a good opportunity for you to add any suggestions you may have! These needs can come from anything mentioned in the initial meeting!
2. Execution
Show your client each stage of your execution process! You can include a variety of things, including your management process and RFP stage, your strategy, creating a timeline with adjustable milestones, and/or execution! This communication ensures that the client understands each step of your planning process and will eliminate any guessing games. It also conveys your organizational skills and shows you know what steps it takes to plan an event.
3. Showcase your experience!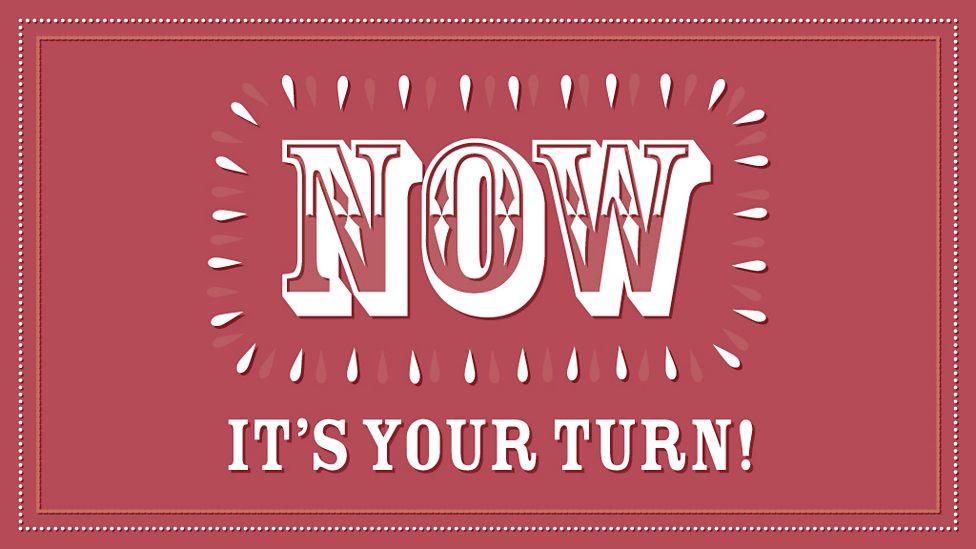 This is your moment to shine! This reinforces all your strengths and showcases why you're the best choice for their event. Don't forget to insert any big company names if you've organized past events! In addition, be sure to include pictures of your past events with the most relevant ones flanking the top. (We knew those event pictures would come in handy!) Also, this is a great place to input any client testimonials and references.
4. Budget
Carefully break down each component and create a visual representation of the budget. One of our favorite ways to stay organized is to use a spreadsheet! It is easy to show each variable that incurs a cost, so the client is not confused about any fee or charge! This aspect of your proposal is a game changer, so do take your time! If you need any help with your budget, Event Manager Blog has an amazing event budget calculator!
5. Be visual
Inputting images and making your proposal visual make it visually appealing and easier to digest for the client. Also, the client will have an easier time envisioning your ideas for the event!
Before you submit your event proposal, be sure to double check for any typos or errors!
Now that you're ready, go write that winning event proposal! Which tips will you be using? We'd love to hear from you! Let us know in the comments below or on Facebook or Twitter!
---
Site selection for events can be a challenging and tedious process. However, by accomplishing the right steps, you can find the best venue for your client. ABCey has curated a list of tips for a smooth site selection process that we use to pick the perfect venue!
Make an Initial List of Sites
The first step in our site selection process is doing a general brainstorm of sites that seem to fit the needs of the client. Consider the location, number of guests, and venue-type when compiling the list. Leave no stone unturned and make sure you're getting a variety of different venues. This makes your client feel like they have options and will show them that you've considered everything.
Create a Master Spreadsheet for Your Client
After making an initial list of sites, create a master spreadsheet with a Site Selection tab. This should incorporate all the venues you found and important information about each venue, including pros and cons. For each site, include information on availability, contacts, venue size, location, pricing, and information about the space. Make sure the client can quickly and easily see what the venue has to offer!
Put Together a Style Guide
After the master spreadsheet has been shared with your client, it's helpful to make a style guide with the key information and images for each of your top picks.
Send an RFP to all of Your Top Venues
An RFP (request for proposal) allows you to easily communicate your event needs to outside vendors. By sending your RFP to the various venues you're considering, you can get a clearer idea about the availability and pricing for each site. This will help you narrow down your choices. Here are some tips on creating the perfect RFP!
Set Up a Review With Your Client
The next step is setting up a time to chat with your client over the phone or in person to go through each venue. From there, you'll be able to get a better sense of which sites you can eliminate and which ones are worth visiting in-person.
Go on Site Visits to Check Out Top Venues
Once you and your client have picked your favorite venues, make sure to visit them in-person. This can help you decide if they're the right fit for your event. There's no better way to get a sense of the venue and their ability to meet your needs then to set foot on the actual grounds!
Make Your Final Decision
Hopefully the in-person site visits will help you identify your absolute top venues, so you can decide on the one you want to go with. Once you accomplish this, you can start working on the fun stuff, like figuring out event decor and can move forward with your chosen venue!
Which site selection tips did you find to be most helpful?
Did we miss anything? We'd love to hear from you! Let us know in the comments below or on Facebook or Twitter!
---
Swag bags can be a great way to thank your guests and give them a lasting memory! However, you want to make sure that the items you include are unique and memorable so that they don't get thrown in the trash. Here are some tips for creating meaningful corporate swag bags that your attendees will love!
Eye Masks are a great way to advertise your event if you put your logo on it. They're useful and can easily be packed into a carry on. This is an especially good option if your guests are traveling to your event!
Corporate events can often last the whole day or even multiple days and many attendees rely on their smartphones for navigation, emails, networking, etc. They're bound to run out of battery at some point. Make their lives easier by giving them an easy way to charge their phones while at your event! They'll be happy to skip the stress of searching for an outlet.
Cord tacos keep all the different cords your guests are most likely traveling with nice and organized. From phone chargers, headphones, computer chargers, and more, your guests are guaranteed to find this cute tool useful!
Corporate events can be long and stressful. Make your guests' lives easier by providing them with a kit filled with all sorts of essentials. From tissues and pens, to stress-relieving toys and lotion, there are many things you can include that will make your guests' experiences at the event and traveling to the event more comfortable.
Hydroflasks always come in handy and will help your guests stay hydrated. Also, adding a logo to it increases the likelihood that your guests will use it! It's eco-friendly and reusable as well, which is a huge plus!
6. Unique Snacks
Snacks are always needed, especially for long events. Even though food is often provided at corporate events, snacks are a good option that your guests will love!
It's always nice to find a fun item in your swag bag, so put in an LED ring! It'll stand out and is an item your guests will find especially useful if there's an after party!
8. Experiences
People love experiences! Give your guests a reason to keep your bag by including a voucher for a special, VIP experience at your event, or tickets to a nearby attraction! This will make them feel more excited about being at your event and they'll feel like they're getting something out of it.
9. Seasonal Items
Seasonal items can be extremely useful, especially if they apply to your event location. For example, if your event is in a sunny, warm area, consider including sunglasses or flip flops with your event's logo on it! Try using attractive colors and patterns to make your swag bag stand out!
By choosing a book as one of your gifts, you're showing your guests that you care about their growth and well-being. Find books that align with your brand and industry that can inspire your attendees. If you don't want your guests to have to carry around an entire book, you can always provide access codes to professional ebooks, so they can easily read them on their electronics!
Which bag ideas will you use for your swag bags?
What's the best gift you got from attending a corporate event? We'd love to hear from you! Let us know in the comments below or on Facebook and Twitter!
---
First impressions matter, so why not make your invites something your guests will never forget? Get creative and try out some funky and unique DIY event invitations! These affordable and fun invitations are a sure way to get your guests talking about the event well in advance!
1. Popsicle Stick Invitations
Set the tone of a summer party and send out some easy to make no-melt popsicle invitations!
2. Pop Up Rainbow Invitations
Add a splash of color to your invitations with this rainbow pop up!
3. Snow Globe Invitations
These cute and trendy snow globe invitations can be used for almost any kind of event!
4. Blow Up Balloon Invitations
In order to read the balloon invitation, the guest must blow up the balloon! They are easy to make and customizable for any occasion!
5. Film Roll Invitations
These clever and cute film rolls make the perfect event invitations!
6. Confetti Invitations
Confetti burst invitations are an exciting and memorable way to invite your guests that they won't see coming!
7. Decoder Invitations
This clever invite comes with decoding glasses that allow the guest to read the invitation!
8. Ladybug Invitations
These cute and trendy ladybug invitations are perfect for birthday parties or spring and summer events!
9. Flip Flop Invitations
Flip flop invitations are the perfect way to invite guests to a summer event. Too bad these aren't wearable!
10. Mini Event Invitations
Mini invitations are an adorable way to invite guests to any kind of event! Each invitation can be personalized for specific guests!
These invitations are a fun way to get your guests thinking about your upcoming event. Make a statement with one of these unique DIY event invitations!
What are your favorite DIY invitation ideas? Let us know in the comments below or on Facebook and Twitter!
---
---
The Olympic Games are in full swing and it's time to get into the competitive spirit! What better way to celebrate the games than by hosting an Olympic Games party? From food to activities, ABCey is here to help!  
---
---
Entertainment and Games
Virtual Reality Games
Be a part of the games with fun entertainment and games to entertain your guests! Bring a high tech twist to your Olympic games party by bringing virtual reality. From basketball to tennis to volleyball, choose whatever sports your guests like most, and they can play on virtual reality screens and with goggles! Also, you can also get virtual and integrated sports floor technology, and let your guests enjoy playing on their favorite field!
Backyard Upgraded Games
In addition, upgrade your outdoor games with fully interactive games! Not only are games, like this Super Bowl hamster wheel, fun, but they are also unique twists. You can adapt this game for soccer, track and field, and tons of other sports for more Olympic fun! Also, guests will love that you compete with others to get the highest score. So bring the competitive spirit to your Olympic Games viewing party with games like this one!
---
Party Favors:
DIY Olympic Gold Medals
Another key element of a party is rewarding your guests for coming! Save money and stay with the Olympic games party theme thanks to these DIY Olympic medals. With some glue, glitter, bottle caps, and ribbon, you can easily make these great medals. Your guests will feel special that you spent the time to DIY making these fun party favors!
---
Olympic Games party food and beverages:
Olympic Games cake pop torches
Although you can't be in Rio, you can still feel the electric vibe and feel like you're right in the middle of the action! The celebrations start with the lighting and passing of the torch, so don't forget a decoration to symbolize it. These decorative torches are not only festive, but they are also sweet! So let your guests make their own cake pop snacks and indulge their sweet tooth!
Olympic rings drinks
An Olympic party wouldn't be complete without the rings! You can creatively show your Olympic theme with these fun cocktail glasses drink! Or, you can also add some sugar or salt to your glasses to liven up your cocktails and any drinks you're planning to make! Also, you can use this trick for any drinking cup. Here is how to make them!
Colored ring ice cubes
In addition to your sugared cups, you can keep your refreshments cool thanks to these ice cubes! Not only do they perfectly fit with the Olympic Games party theme, but all you need is food coloring. Toss these rings into any clear flavored drink so guests can drink in style! Find out how to make them here!
---
Extras:
Ticket invitations
Invite guests to your party in style with these awesome tickets! Although they may be disappointed that they aren't going flying to Rio, they'll be excited to join in on the action at your party. These printable tickets will immediately load to your computer and let you customize it. This lets you add your own date, venue, and time. So feel special attending your top notch event.
Olympic rings backdrop
Create the perfect backdrop for your food/beverage tables and throughout your party venue! In addition, you'll save money with these DIY Olympic rings. Also, you won't believe how simple these are to make. Simply pin or glue colored crepe paper over polystyrene rings, and there you have it. An easy decoration that will impress your guests!
---
How are you planning your Olympic Games party? Let us know in the comments below or on Facebook and Twitter!
---
From LED hula hoops to glowing cocktails to LED party gloves, ABCey has compiled a list of 10 glowing trends that bring you innovative ways to illuminate your future events!
---
1. LED Hula Hoops
Take your event to the next level with these LED hula hoops! Use them as a prop for your event performances, or as a decor to make your ideas and brand pop. We love SPinFX  for using advanced LED devices with customizable graphic displays, such as the Phoenix Hoop, to create a unique and innovative form of live performance art that will be sure to bring any ideas to life, and have your guests talking about it all night long!
2. Glowing Cocktails
Light up your next party with these glowing cocktails!  Just mix a bit of tonic water into your drink of choice, turn on the black lights, and watch your drink light up!  You can also use LED ice cubes that come in a variety of colors to impress your guests.
3. LED Dancing Suits
Amaze your guests with these colorful LED dancing suits! Not only will your live performances be incredibly eye-catching, but they will also continue to maintain your party's glow throughout the entire night.
4. Glow-In-The-Dark Hair
Promote your brand in style with glow-in-the-dark hair! This is a unique and creative way to display any desired images, words, or logos for the duration of your event!
5. Rainbow Slinkys
Add a futuristic yet whimsical element to your event by hanging rainbow colored glow-in-the-dark slinkys. This chaotic but creative approach will leave your event glowing brighter than ever!

6. Glowing Mason Jars
Repurposing mason jars is always a great DIY project, and is even better as a lighting decor project. With some fun glow paint, you can easily make these glowing mason jars and use them as centerpieces or lanterns!
7. Glowing Cotton Candy
Thinking of having a Pop Art themed party?  Give your guests a sweet and glowing treat by creating a wall of glowing cotton candy! Just serve them on a LED stick and you are set!
8. Neon Yarn
Let your artistic side glow at your next event by using neon colored yarn!  With just nails, yarn, and a hammer, you can create and showcase your own personal string art!
9. Glow-In-The-Dark Balloons
Change your daytime party decor into nighttime by reinventing the glow sticks! Simply put a glow stick in each balloon, and you're all set. Use these glow-in-the-dark balloons as string lights, pool decorations, or to add some color.

10. Glowing Accessories
Perk up your dance floor by handing out glowing accessories as party favors at your next event. From LED party gloves to LED shoelaces to LED ties, these accessories will make sure your guests glow wherever they go!
Which one of these glowing trends is your fave? Let us know in the comments below or on Facebook and on Twitter!
---
If you have the right perspective, almost any event you attend could turn into a networking opportunity. However, it's not enough to just be professional and poised. You also need to skillfully collect important details from the people you meet, and employ lead generation strategies.
Here's how you can collect data and generate leads – whether you go to a local Bay Area event or one on another continent.
---
Create Genuine Connections With People
---
Giving a stranger a broad, inviting smile is a good first step, but you need to do more to make meaningful contact. Start by asking a person why he or she chose to attend this event.
That simple question can act as the gateway to a much longer and information-packed conversation that tells you things such as where the person is from, what his or her interests are and whether the services you provide may fill an existing need the individual has. Creating meaningful connections at conferences often requires stepping out of your comfort zone. Usually that'll entail interacting with venue managers and fellow vendors, not just people who are most likely to become your next customers.
---
Only Request the Most Relevant Data
---
Filing out a contact form usually isn't the most exciting activity, but you can make the task more pleasant for the people you meet by only asking questions related to your line of work. For example, if you run an event-planning company, you'd probably want to know someone's address and the average size of the gatherings he or she typically hosts. However, asking for a date of birth, gender or household income information may be seen as intrusive, and could make individuals unwilling to complete the contact form.
---
Come to the Event Well Prepared
---
It's hard to make people feel enthused about the products and services you offer if you're not able to clearly articulate why those things are worthwhile. If you're at a conference, realize there may be dozens of other merchants selling things that are very similar to your offerings. In that case, how do you stand out and generate leads? By presenting yourself as able to best meet a potential client's needs.
That means doing more than perfecting your sales pitch, although that is important. Spend time thinking about the types of people who will most likely be attending this event and decide how what you're selling could be positioned as helpful and necessary. Also, if you'll be bringing representatives to the event who are new and not as adept at selling your products, make sure those team members are paired up with seasoned salespeople.
---
Offer at Least One Quick Data Collection Method
---
In the best-case scenario, you'd only meet people who are ready to give you their full attention and wouldn't mind spending several minutes providing details about themselves. However, that expectation is far from realistic. The individuals who cross your path may be very interested in what you could give them, but still only have a minute of spare time before they have to dash off to panel discussions, meetings and lunch dates.
With that in mind, try to have at least one way to collect data in seconds. Perhaps you could ask for an email address, or request that a person send a text message to a certain number and then receive a link that allows them to sign up on a mailing list. There are even some apps that allow you to scan a person's business card and quickly import the details. Remember, the fact that people have other places to be doesn't necessarily mean they are not interested in learning more about you. However, if you don't cater to their time-sensitive lifestyles, you might miss out on valuable leads.
---
Give Free Items or Hold Contests
---
Some people need a little encouragement before giving private details to individuals they don't know. That gentle prodding could come in the form of a contest that gives the winner an enviable prize.
Ideally, the giveaway should relate to your business. If you specialize in planning events, the prize could be a $500 gift certificate for your services. You could also give a smaller prize such as a dinner at a notable Bay Area restaurant, plus the pleasure of your company. That dinner meeting could offer the perfect chance to explain more about your services or products and make someone want to buy them.
On the other hand, you may want to give freebies that urge people to get acquainted with what it's like to be a client. If you run a marketing firm that charges $30 for one-hour consultations, consider giving them for free to event attendees who agree to provide contact details. When creating the contest forms, be sure to call attention to the fact that the consultations are a $30 value.
---
Hopefully these strategies will make you feel ready to thrive at your next event, whether it's in the Bay Area or beyond. The key to making the most of your interactions at these gatherings lies in preparation, and the tips above should equip you to make great impressions.
Do you have top tips to share? Let us know in the comments below or find us on Facebook and Twitter!
---
---
---