Site selection for events can be a challenging and tedious process. However, by accomplishing the right steps, you can find the best venue for your client. ABCey has curated a list of tips for a smooth site selection process that we use to pick the perfect venue!
Make an Initial List of Sites
The first step in our site selection process is doing a general brainstorm of sites that seem to fit the needs of the client. Consider the location, number of guests, and venue-type when compiling the list. Leave no stone unturned and make sure you're getting a variety of different venues. This makes your client feel like they have options and will show them that you've considered everything.
Create a Master Spreadsheet for Your Client
After making an initial list of sites, create a master spreadsheet with a Site Selection tab. This should incorporate all the venues you found and important information about each venue, including pros and cons. For each site, include information on availability, contacts, venue size, location, pricing, and information about the space. Make sure the client can quickly and easily see what the venue has to offer!
Put Together a Style Guide
After the master spreadsheet has been shared with your client, it's helpful to make a style guide with the key information and images for each of your top picks.
Send an RFP to all of Your Top Venues
An RFP (request for proposal) allows you to easily communicate your event needs to outside vendors. By sending your RFP to the various venues you're considering, you can get a clearer idea about the availability and pricing for each site. This will help you narrow down your choices. Here are some tips on creating the perfect RFP!
Set Up a Review With Your Client
The next step is setting up a time to chat with your client over the phone or in person to go through each venue. From there, you'll be able to get a better sense of which sites you can eliminate and which ones are worth visiting in-person.
Go on Site Visits to Check Out Top Venues
Once you and your client have picked your favorite venues, make sure to visit them in-person. This can help you decide if they're the right fit for your event. There's no better way to get a sense of the venue and their ability to meet your needs then to set foot on the actual grounds!
Make Your Final Decision
Hopefully the in-person site visits will help you identify your absolute top venues, so you can decide on the one you want to go with. Once you accomplish this, you can start working on the fun stuff, like figuring out event decor and can move forward with your chosen venue!
Which site selection tips did you find to be most helpful?
Did we miss anything? We'd love to hear from you! Let us know in the comments below or on Facebook or Twitter!
---
Startup Monday is ABCey's weekly post that showcases some of the most innovative startups based in San Francisco! These are often companies that we have our eye on or have worked with in the past. This week, we are putting the spotlight on Guardant Health! 
What is Guardant Health?
https://www.youtube.com/watch?v=vWG24cjxZFY
Guardant Health was founded in 2012 by Amir Ali Talasaz and Helmy Eltoukhy. It works to improve patient health through technology breakthroughs that address long-standing unmet needs in oncology. It has helped thousands of oncologists learn actionable and accurate information about thousands of patients, while eliminating the risks and costs of tissue biopsies. Guardant Health's genomic test allows them to appropriately match advanced-cancer patients to approved drugs in clinical trials as well as targeted therapies.
How Does it Work?
Using Guardant Health is simple. Start by submitting two tubes of blood. Guardant Health will then look for actionable somatic alterations on solid tumor sites. From there, doctors will get clear and accurate results within two weeks that they can use to help patients get the treatment they need. Guardant Health also manages billing and provides financial support, making your experience easy and affordable.
Why we Love Guardant Health!
Cancer is the second leading cause of death world-wide and 1 and 6 people will likely die of cancer. Guardant Health seeks to change this through minimally invasive biopsies using innovative technology, which helps doctors quickly and accurately determine the appropriate course of treatment based on patients' needs. At ABCey, we love tech, especially when it is used for good! Also, as an event-planning company, we value fast service and Guardant Health certainly delivers fast results!
Have you had the opportunity to use Guardant Health or know someone who might benefit from trying it out? We'd love to hear from you! Let us know in the comments below or on Facebook and Twitter! If you'd like to see other San Francisco startups we've featured before, click here.
---
---
Startup Monday is ABCey's weekly post that showcases some of the best and most innovative startups based in the San Francisco Bay Area! These are often companies that we have our eye on or have worked with in the past. This week, the spotlight's on Modsy – the company who wants to revolutionize the way we decorate our homes!
What is Modsy?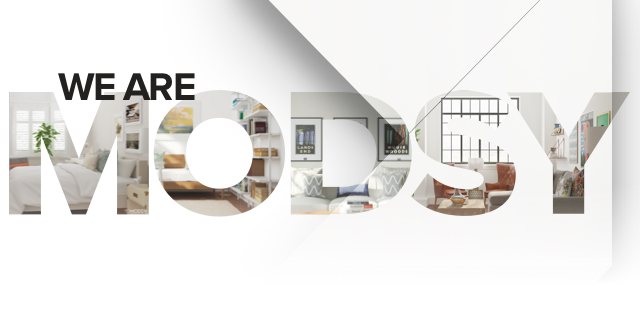 Founded in 2015, Modsy was designed to tackle a common problem: how will you know if the furniture you buy looks good in your house? If you've ever furnished or redecorated a house, you know it is a huge feat and involves tons of guesswork. Modsy wanted to make home design fun and easy to cut down all the trips to the furniture store. How? By letting their customers "try on" furniture!
How it works
If you've ever played The Sims, you're going to love this! First, you snap a couple pictures of your space and include the measurements, and Modsy will create a 3D model of your space. Then, their team will create a personalized room design based on your vision, budget, and layout needs. If you're not the biggest fan of the furniture, not to fret! Here's where your personal touch comes in: you are able to swap out furniture to your liking. If you are head-over-heels in love with the customized design, you can also buy the furniture directly from the layout! There goes the trips to the furniture store out the window!
Why we love Modsy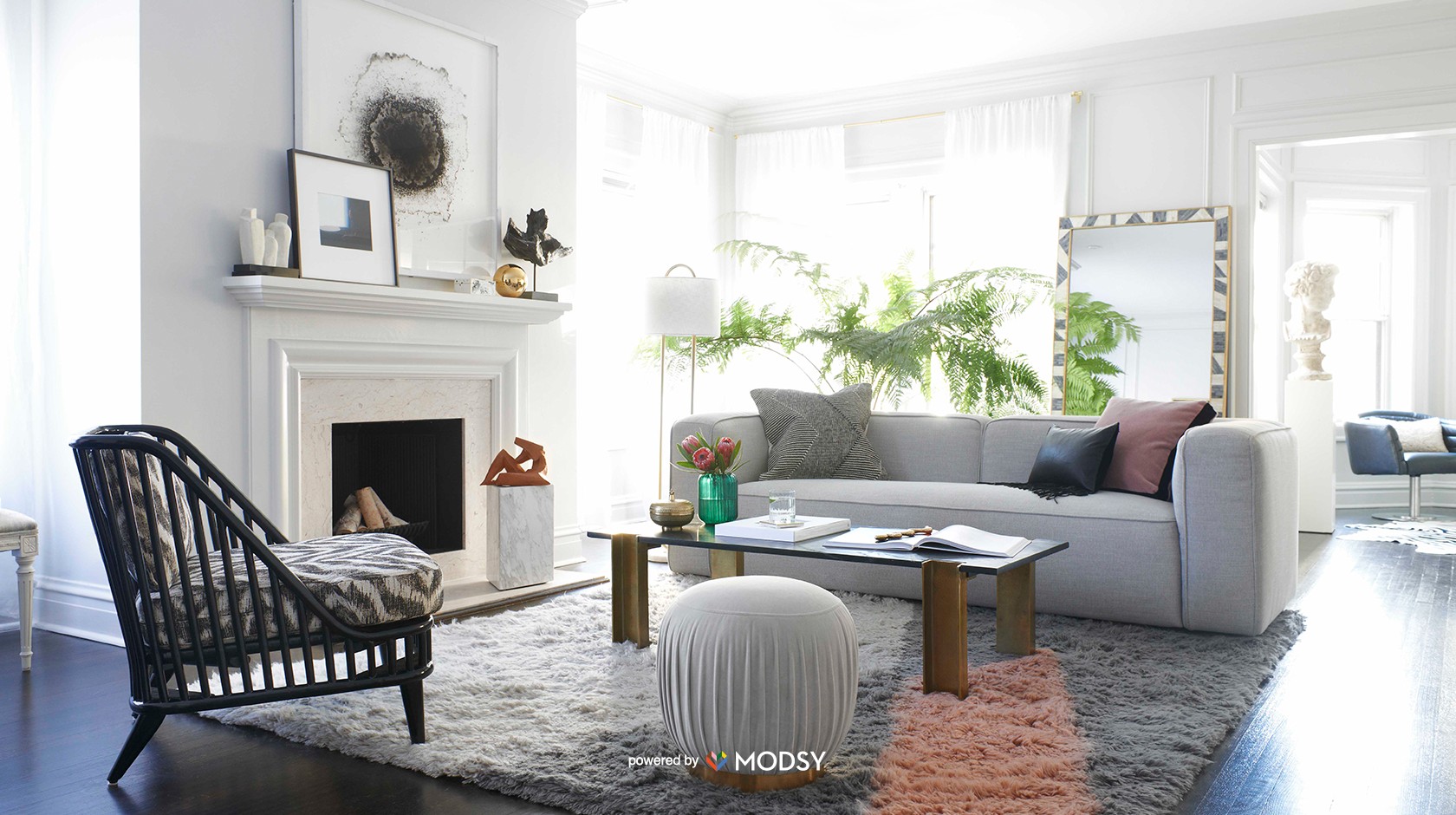 We love Modsy because decorating our homes used to be a process that entails nail-biting, stressful guesswork in the middle of a showroom! We can see how experts would design our space and also switch elements out for a personal touch! As event planners, we would love to to see if it could use it to design spaces for events! It could be a fun way to try out new designs.
Will you use Modsy? Have you worked with them before? We'd love to hear from you! Let us know in the comments below or on Facebook and Twitter!
If you'd like to see other San Francisco startups we've featured before, click here.
---
Startup Monday is ABCey's weekly post that showcases some of the best and most innovative startups based in the San Francisco Bay Area! These are often companies that we have our eye on or have worked with in the past. Today, we'd like to highlight the sustainable fashion company, Rothy's!
Rothy's
What is it?
You've likely seen them plastered across your social media accounts, if not on someone's feet in San Francisco! Rothy's is a US fashion startup that manufactures women's shoes that are machine washable and made out of 100% recycled plastic materials. This makes Rothy's shoes breathable, moisture-free, and allows them to maintain their shape. Founders Roth Martin and Stephen Hawthornthwaite felt that there was a need in the fashion industry for sustainable shoe wear that was not only fashionable, but also comfortable.
Why We Love It
In addition to their aesthetics, the shoes are highly eco-friendly, and they are created for women on-the-go. As a company comprised of many women and a female CEO, ABCey loves this concept! They claim to be comfy like sneakers- oh, and also? They are really CUTE! We also love that they produce sustainable shoes! With these flats, you can be comfortable, stylish, and help the environment all in one purchase! As of Earth Day, they had already officially repurposed over 10 million bottles!
How it Works?
Visit Rothy's website, browse through their shoe selection, pick your favorite style and size, and they'll ship it to you like any other online store! Wear them whenever, wherever. If they get dirty, don't fret! They're machine washable so you can clean them with ease. If you get bored of the pair you have, Rothy's has a system in place where you can wash your pair and send them to Rothy's recycling facility so they can be reused, and you can buy a new pair that you like!
Now that's sustainable fashion at its finest!
Have you purchased a pair of Rothy's? How do you like them? We'd love to hear from you! Let us know in the comments below or on Facebook or Twitter!
---
Startup Monday is ABCey's weekly post that showcases some of the best and most innovative startups based in the San Francisco Bay Area! These are often companies that we have our eye on or have worked with in the past. Today, we'd like to highlight Spoke!
Spoke
What is it?
Spoke is a workplace manager system that gives support teams within organizations a single place to manage employee requests. It includes ticketing, knowledge management, and self-service powered by artificial intelligence (A.I.). By allowing employees from different departments to communicate on a single platform, this system makes workplace management simpler and more efficient!
Why We Love It?
Spoke uses advanced technology to make work management faster and easier, and at ABCey, we love tech! This system allows companies to focus more on the work that's important to them. It helps employees get answers quickly, so they can continue doing their jobs well. Not to mention, it's extremely affordable with prices ranging from as little as $1/month-$3/month, depending on the type of plan you get. Now that's a steal!
How Does it Work?
Spoke uses chatbots, which automatically respond to employees' questions on Slack, email, SMS, and the web, so you don't have to respond to every single request! Its ticketing system is also organized and easy to use, unlike traditional ticketing systems, giving you everything you need to manage employee requests all in one place. Not only this, but Spoke's knowledge management base keeps tabs on all sorts of important information, no matter where it came from within the company. This way, you don't have to worry about keeping track of it all yourself!
Do you use Spoke? How do you like it? We'd love to hear from you! Let us know in the comments below or on Facebook or Twitter!
---
#TechTuesday highlights the best and brightest ideas in the tech world.  Today's #TechTuesday, features Fly Another Day, a software that will ensure the highest event participation all within seconds!
---
Fly Another Day



Events profs ever wonder why attendance numbers are low? Fly Another day makes date selection easier by choosing ideal dates and locations that encourage participation. The software does this by analyzing potential issues that may affect the availability of your audience!
Fly Another day can be used for various events like business functions, product launches, marketing releases, or even private events!
We are always looking for innovative ways to make event planning more efficient for us and our clients. This software saves us a lot of stress as well as increasing participation for our clients!
---
Do you use Fly Another Day?  Let us know in the comments below or on Facebook and Twitter!
---
If you have the right perspective, almost any event you attend could turn into a networking opportunity. However, it's not enough to just be professional and poised. You also need to skillfully collect important details from the people you meet, and employ lead generation strategies.
Here's how you can collect data and generate leads – whether you go to a local Bay Area event or one on another continent.
---
Create Genuine Connections With People
---
Giving a stranger a broad, inviting smile is a good first step, but you need to do more to make meaningful contact. Start by asking a person why he or she chose to attend this event.
That simple question can act as the gateway to a much longer and information-packed conversation that tells you things such as where the person is from, what his or her interests are and whether the services you provide may fill an existing need the individual has. Creating meaningful connections at conferences often requires stepping out of your comfort zone. Usually that'll entail interacting with venue managers and fellow vendors, not just people who are most likely to become your next customers.
---
Only Request the Most Relevant Data
---
Filing out a contact form usually isn't the most exciting activity, but you can make the task more pleasant for the people you meet by only asking questions related to your line of work. For example, if you run an event-planning company, you'd probably want to know someone's address and the average size of the gatherings he or she typically hosts. However, asking for a date of birth, gender or household income information may be seen as intrusive, and could make individuals unwilling to complete the contact form.
---
Come to the Event Well Prepared
---
It's hard to make people feel enthused about the products and services you offer if you're not able to clearly articulate why those things are worthwhile. If you're at a conference, realize there may be dozens of other merchants selling things that are very similar to your offerings. In that case, how do you stand out and generate leads? By presenting yourself as able to best meet a potential client's needs.
That means doing more than perfecting your sales pitch, although that is important. Spend time thinking about the types of people who will most likely be attending this event and decide how what you're selling could be positioned as helpful and necessary. Also, if you'll be bringing representatives to the event who are new and not as adept at selling your products, make sure those team members are paired up with seasoned salespeople.
---
Offer at Least One Quick Data Collection Method
---
In the best-case scenario, you'd only meet people who are ready to give you their full attention and wouldn't mind spending several minutes providing details about themselves. However, that expectation is far from realistic. The individuals who cross your path may be very interested in what you could give them, but still only have a minute of spare time before they have to dash off to panel discussions, meetings and lunch dates.
With that in mind, try to have at least one way to collect data in seconds. Perhaps you could ask for an email address, or request that a person send a text message to a certain number and then receive a link that allows them to sign up on a mailing list. There are even some apps that allow you to scan a person's business card and quickly import the details. Remember, the fact that people have other places to be doesn't necessarily mean they are not interested in learning more about you. However, if you don't cater to their time-sensitive lifestyles, you might miss out on valuable leads.
---
Give Free Items or Hold Contests
---
Some people need a little encouragement before giving private details to individuals they don't know. That gentle prodding could come in the form of a contest that gives the winner an enviable prize.
Ideally, the giveaway should relate to your business. If you specialize in planning events, the prize could be a $500 gift certificate for your services. You could also give a smaller prize such as a dinner at a notable Bay Area restaurant, plus the pleasure of your company. That dinner meeting could offer the perfect chance to explain more about your services or products and make someone want to buy them.
On the other hand, you may want to give freebies that urge people to get acquainted with what it's like to be a client. If you run a marketing firm that charges $30 for one-hour consultations, consider giving them for free to event attendees who agree to provide contact details. When creating the contest forms, be sure to call attention to the fact that the consultations are a $30 value.
---
Hopefully these strategies will make you feel ready to thrive at your next event, whether it's in the Bay Area or beyond. The key to making the most of your interactions at these gatherings lies in preparation, and the tips above should equip you to make great impressions.
Do you have top tips to share? Let us know in the comments below or find us on Facebook and Twitter!
---
Over 40 million Americans attend a convention, trade show, or a conference each year. For the attendee, one of the greatest benefits of a business conference is the unlimited access to networking. This is an excellent way to create lasting business relationships, while maximizing on career opportunities and potential. However, in an ocean full of people, how are you supposed to network with the RIGHT ones and how do you sustain these relationships? In the year of tech, there is always a solution, and this solution can be found right at your fingerprints. These 3 networking apps are the greatest new addition to your cellular device and your networking career!
---
 1. SUMMITSYNC
For all of our LinkedIn readers you will be very pleased, SummitSync utilizes your LinkedIn login as it's backbone to connect you to your conference. Once you're logged in, select your conference and merely swipe left or right across the attendee list to connect with fellow participants who you are interested in networking with. Once a mutual connection is made you are offered a platform of capabilities like in-house messaging, email accessibility, and calendaring tools! Enterprise customer relationship management (CRM) tools also become available and ensure company productivity by recording clientele data to optimize interactions. Oh, and once April hits Google maps and location services will be accessible with the app to cover all grounds!
---
2. CAMCARD
For all of our earth friendly readers, this is the app for you! There's no longer a need to bring 20+ business cards to your next networking event when CamCard is just a click a way. Allow CamCard to store your business card so you can go paperless to events while you virtually exchange information at your next meeting, trade show, and/or seminar. Contact cards are quickly and easily stored into the database and provide management efficiency with features like notes, reminders, quick searches, tagging and sharing, and most importantly productivity. Enjoy the convenience of accessing this information anytime and anywhere with iCloud on all of your database platforms.
---
3. CHARLIE
While attempting to impress a prospective business relation or employer, you may have competition with the 3 other individuals who are just as prepared and just as interested. However, what your competitors may not have is Charlie, which literally will put you two steps ahead of the game. The Charlie app provides virtual insight prior to any interaction that will enable you to make a lasting impression. Forgot you scheduled a meeting in the midst of the weekend? No worries. This app understands the hectic agenda of a professional and will send you email reminders with pertinent research to ensure you're fully prepared to present yourself to the best of your ability. Charlie ensures that you're maximizing all possible opportunities, without you even having to ask!
---
Which one of these networking apps will you be using at your upcoming conference this year? Let us know on Facebook or Twitter!
---
---