Whether it's a small event, a huge conference, or a gala, purchasing or renting event decor can be very wasteful and pricey! ABCey has compiled a list of our favorite ideas for upcycled event decor!
1. Actual Trash (and yes, we mean it!)
Actual trash! You can use thrown-out trash and transform it into a banner of trash bags or a beautiful backdrop for your guests. This one was even from one of our events, Creating Equilibrium – an environmental conference and festival that focused on sustainability! Based on the theme, we designed a depiction of our oceans by upcycling thrown-out trash.
2. Wooden Pallets
Wooden pallets are one of the best things to upcycle! It effortlessly adds a natural element to your event and can be transformed into a multitude of things! You can stack them for a makeshift table, hang photos and lights from them, paint them to make signs, and so much more. All it takes is a little imagination..
3. Old Rope and Leftover Boards
With old and sturdy rope and a board, you can create a suspended tabletop for any outdoor event! Dress it up for an elegant party or add some party favors for your guests! If you want add a playful feel for any younger guests or those with young hearts, you can create a swing! It'll also become a great photo-op for people to remember your event.
4. Hula Hoop
Hula hoops don't just have to stay around your waist (and sometimes the floor)! With some flowers and greenery, you can completely change your old hula hoop into a chandelier! You can also use it to highlight a statement word you want your guests to remember even after they leave! Cheers!
5. Jars
Jars and bottles are an easy element to upcycle! If you add a little water, you can use them as a vase for florals. Also, you can make it into an activity for your guests with a little paint or twine to let them customize their own! If you are looking to illuminate your event, placing candles or lights inside a jar is a great way add a soft glow!
What is your favorite upcycled event decor?
All these projects can also become a great interactive activity for you and your guests. They're just as elegant and beautiful as store-bought event decorations. Which ones will you use?  Let us know in the comments below or on Facebook or Twitter!
---
Traditional guests books are great in theory and can make a nice keepsake, but there are many fun alternatives that allows your friends and family to get creative, all while providing an interactive activity for your guests to partake in! Get inspired with ABCey's list of our Top 10 guest book alternatives, from wine bottles to lipstick mirrors to vintage globes!
---
1. Wishing Stones
Green your event with wishing stones! Guests can write their best wishes on these smooth stones and put them on display in your garden or in a flower vase. This is a great alternative for any eco-friendly themed party!
2. Lipstick Mirror
Magic mirror on the wall…who's got the best looking guest book of  all? Let your personality shine with this lipstick mirror guest book! Provide your guests with lipsticks as party favors and watch your mirror quickly become a delightful, colorful event detail. This chic and creative alternative will surely leave any event looking fabulous!
3. Graffiti Wall
Add a crazy yet youthful element to your events with a graffiti wall! Perfect for any outdoor party, this option allows your guests to artistically express themselves while having lots of fun! You can then use it as a backdrop at your event or as a DIY photo booth.
4. Chicken Wire
This vintage-inspired guest book alternative works great for any event. Not only will this be a great art piece to take home after, but also a pretty, shabby-chic centerpiece. Tailor it to match the color scheme of your event and see it get filled with your guests' well wishes and hopes!
5. Typewriter Guest Book
Planning a literary-inspired themed party? Then this typewriter guest book idea will be perfect for you! Grab some beautiful stationary and let your guests loose to type you little notes! At the end of your event, roll up the notes, tie them up with a ribbon, and store them in a glass vase to display in your home.
6. Wine Bottles
Make your event stand out by using wine bottles as unique alternatives for traditional guest books! Offer glass markers to your guests and have them sign away! Store the wine bottles  and read the messages the next time you decide to open them. Personalize it further by putting your own labels on them!
7. Time Capsule
Send your present to your future with a time capsule guest book! This clever alternative adds a sentimental value to any events. Leave your guests with some colorful pen and paper, and be ready to relive this important occasion years from now!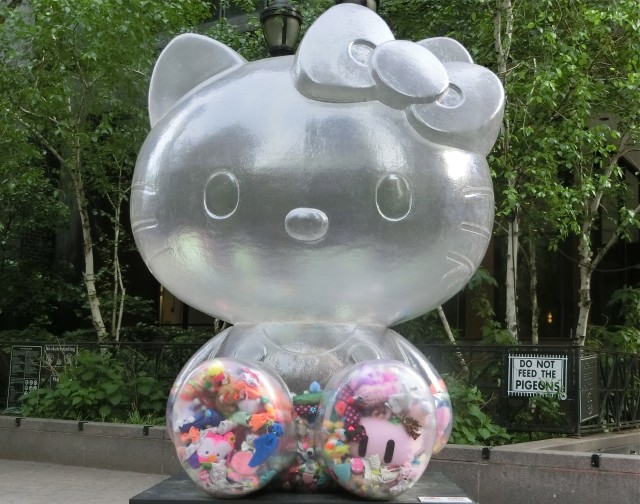 8. Guitar
Love music? Combine your love for music and your love for your guests by having your guests write their thoughts and wishes on an acoustic guitar! Transform it into a priceless decor by displaying it on your wall!
9. Vintage Globe
Spread the love with this sweet vintage globe. Let your guests give the globe a spin and write special messages atop their favorite country!
10. Jenga
Jenga fanatic? Use Jenga as your guest book alternative for your next event by having your guests write on each individual block. Be ready to "build memories" every time you play the game!
Which one of these unique guest book alternatives is your fave? Let us know in the comments below or on Facebook and on Twitter!
---