Site selection for events can be a challenging and tedious process. However, by accomplishing the right steps, you can find the best venue for your client. ABCey has curated a list of tips for a smooth site selection process that we use to pick the perfect venue!
Make an Initial List of Sites
The first step in our site selection process is doing a general brainstorm of sites that seem to fit the needs of the client. Consider the location, number of guests, and venue-type when compiling the list. Leave no stone unturned and make sure you're getting a variety of different venues. This makes your client feel like they have options and will show them that you've considered everything.
Create a Master Spreadsheet for Your Client
After making an initial list of sites, create a master spreadsheet with a Site Selection tab. This should incorporate all the venues you found and important information about each venue, including pros and cons. For each site, include information on availability, contacts, venue size, location, pricing, and information about the space. Make sure the client can quickly and easily see what the venue has to offer!
Put Together a Style Guide
After the master spreadsheet has been shared with your client, it's helpful to make a style guide with the key information and images for each of your top picks.
Send an RFP to all of Your Top Venues
An RFP (request for proposal) allows you to easily communicate your event needs to outside vendors. By sending your RFP to the various venues you're considering, you can get a clearer idea about the availability and pricing for each site. This will help you narrow down your choices. Here are some tips on creating the perfect RFP!
Set Up a Review With Your Client
The next step is setting up a time to chat with your client over the phone or in person to go through each venue. From there, you'll be able to get a better sense of which sites you can eliminate and which ones are worth visiting in-person.
Go on Site Visits to Check Out Top Venues
Once you and your client have picked your favorite venues, make sure to visit them in-person. This can help you decide if they're the right fit for your event. There's no better way to get a sense of the venue and their ability to meet your needs then to set foot on the actual grounds!
Make Your Final Decision
Hopefully the in-person site visits will help you identify your absolute top venues, so you can decide on the one you want to go with. Once you accomplish this, you can start working on the fun stuff, like figuring out event decor and can move forward with your chosen venue!
Which site selection tips did you find to be most helpful?
Did we miss anything? We'd love to hear from you! Let us know in the comments below or on Facebook or Twitter!
---
It's almost Friday! ABCey brings you this week's San Francisco Weekend Lineup with the top events happening in the Bay Area! We hope you have plenty of room on your schedule. We have things from Street Soccer USA to TreasureFest to Guaclandia!
July 27-29 | 3pm – 11pm | Free admission | Alameda County Fairgrounds, Pleasanton, CA
Bring all your friends! It's the first ever NorCal Night Market with with food, games, art, shopping, and performances at Alameda County Fairgrounds! It's the perfect place to find unique and amazing gifts for all your loved ones from crafts vendors or commission a special piece by a local artist at our Art Walk!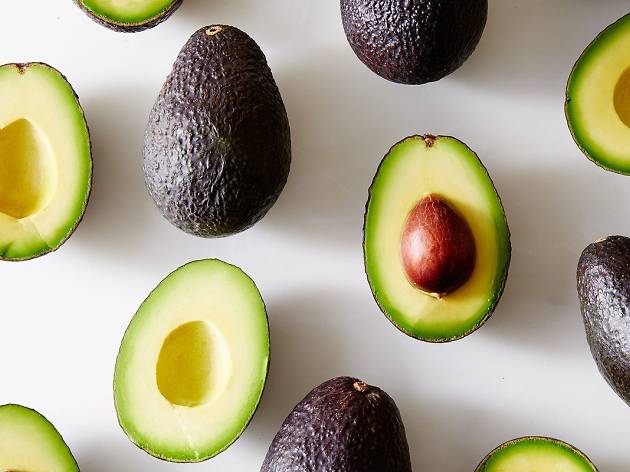 July 27-28 | Times vary by day | Free admission | SF Marathon Health & Fitness Expo, 2 Marina Boulevard
Love avocados? Express your love at Guaclandia! The makers of the WHOLLY GUACAMOLE® brand invite Bay Area residents to visit Guaclandia, its one-of-a-kind mobile exhibit dedicated to all things avocado. It'll be filled with Instagram-able photo ops paired with tons of guacamole on the side!
Saturday, July 28 | 11am – 2:30pm | Free admission | Waverly Place, San Francisco
Craving Chinatown is the first food festival in the Chinatown community! It will feature a selection of restaurants and foods that bring back memories of the San Francisco Chinatown community. Local Chinatown restaurants will feature unique dishes and snacks as well as food demonstrations! It'll be the perfect San Francisco weekend!
July 28-29 | 9am – 5pm | Free | Union Square, San Francisco
We're just as upset as you are that the World Cup ended! But not to fret, Street Soccer USA is coming to San Francisco! Teams from all ages and backgrounds will come together to share and to celebrate their diversity and passion for our city in our Social Impact, Corporate, and Open Cup competitions. Find your friends and cheer for your favorite team!
July 28-29 | 10am – 4pm | Cost: $5.00 | 500 Ave n, San Francisco, CA 94130
TreasureFest hosts 400+ local artists, makers, designers, antique collectors, under ground food start-ups, & more. Hope your bellies are empty and your dancing shoes are on because there are tons of food trucks and food tents with Hawaiian inspired dishes and local bands will be playing all day long! Also, the first 1000 each day get lei'd! (free leis).
Sunset Campout 2018
July 27-30 | Friday 12:00pm – Monday 9am | Cost: $205+ | Belden Town Resort, Belden CA 95915
Be prepared for a weekend full of amazing artists like  Solar, Galen and J-Bird, to get you pumped! There'll also be muralists and live painters, as well as art installations and interactive pieces. If you're ready for a weekend full of fun in the river, friends, art, music, and food, pack your bags!
What does your San Francisco weekend lineup look like?
Which events are you most excited about? Did you go to one and loved it? We'd love to hear from you! Let us know about it in the comments below or on Facebook or Twitter! We hope to see you there!
---
It's almost Friday! ABCey brings you this week's Weekend Lineup with the top events in the Bay Area for the upcoming weekend! There is everything from craft fairs and trunk shows to pop ups and block parties! 
---
Weekend Lineup: Renegade Craft Fair
July 15th-16th | 11am-6pm | Free Admission | Fort Mason Center Pavilion, 2 Marina Blvd, San Francisco, CA 94123
If you love arts and crafts, then this is the place to be this weekend! Over 300 craft makers and designers will be in attendance to show their creativity for this one-of- a kind shopping experience! These vendors will include modern handmade merchandise such as jewelry and accessories, art, fashion, ceramics, candles, illustration, stationery, home decor, cookware, apothecary, and much more!
Burning Man "Beyond the Fence Trunk Show & DJ Party"
Saturday, July 15th | 12pm-6pm | Free Admission | The Great Northern, 119 Utah St., San Francisco, CA
Who's getting excited for Burning Man?! Shop while you dance to DJs at this years trunk show as you prepare for the desert. Over 30 designers will be selling merchandise perfect for the desert that will make your Burning Man experience one to remember!
SF Etsy Pop Up
Saturday, July 15th | 11am- 5pm | Free Admission | Ghirardelli Square, 900 North Point Street, San Francisco, CA
Etsy is popping up in San Francisco! Come shop from the SF Etsy team or take a crafting class at the heart of the Ghirardelli Square! If you're planning to stop by for the crafting class, you must RSVP! 
Menlo Summerfest
July 15th & 16th | 10am-6pm | Free Admission | Santa Cruz Avenue, Menlo Park, California
Summer is here and that means it's outdoor festival season! This two day event includes live music, art, delicious food and beverages, home and garden exhibits and a lot of fun activities for kids!
Summer of Love Dance Party
Saturday, July 15th| 7pm-10pm | Free Admission | 50 Moraga Ave, The Presidio, San Francisco, CA
Get your groove on and celebrate the Summer of Love's 50th anniversary! This dance party will play your favorite tunes from the 60s as you get to cruise back in time! There will also be face painting, henna tattoos, classic photo booths and much more!
---
What events will you be attending this weekend? Let us know in the comments below or on our Facebook or Twitter page!
---
---
---
There's a ton of fun events taking place all over San Francisco this weekend, as usual. We've got a holiday tradition at Yerba Buena, a fun athletic event benefiting the Make-A-Wish foundation, a couple of amazing music performances, and of course an awesome vendor fair. Not to mention, we have a special featured event by DISTRIKT that you just can't miss!
FEATURED EVENT: Distrikt Holidaze Koktail Party | Saturday, December 7 | 161 Erie St | Time to get all gussied up and fancy schmancy! This awesome event boasts a great list of DJ's to perform including: DJ Kramer, Ben Seagren, Matt Kramer and many more! Better yet, all proceeds go to DISTRIKT and Make-A-Wish Foundation. Make sure to get tickets at a great price online, but don't worry, because you can still get them at the door! Don't miss out on this one of a kind holiday event!
1. The Velveteen Rabbit: 25th Anniversary | Friday, December 6 | 11am | Yerba Buena Center for the Arts | Head on down to the Yerba Buena Center for this beloved Bay Area holiday tradition. Told though music, dance and a powerful narrative, The Velveteen Rabbit celebrates the unique relationship between a little boy and his stuffed rabbit, and the enduring power of love. The classic festive costumes and madcap characters definitely bring the perfect amount of holiday cheer!
2. Brave the Bay 2013| Saturday, December 7 | 11am | San Francisco Aquatic Park | Attendees choose which athletic event most appeals to them – or they can participate in all of the activities in the "Santa Triathlon!" Come as a spectator (it's free to watch) or join the fun to help raise money for Make-A-Wish. You'll be helping grant wishes for children with life-threatening medical conditions. This active, festive holiday-themed event is perfect for San Franciscans of any age!

3. Macklemore & Ryan Lewis Tour | Saturday, December 7 | 8pm | Bill Graham Civic Center | Experience a totally different form of music and appreciate a genre beyond its limitation by getting tickets to this Macklemore and Ryan Lewis show. The duo linked up in order to create their unique debut EP titled VS. Witness the coming together of hot genres such as contemporary, and Hip-Hop while also experiencing other less familiar genres. It's definitely a show you wouldn't want to miss!
4. Lights Down Low | Saturday, December 7 | 10pm | Monarch | This weekend two popular acts, from slightly different spectrums of the musical scale, will come together for an amazing event. Deniz Kurtel, who is a huge fan of Burning Man and is often the featured centerpiece of Wolf + Lamb, is bringing her influences of deep house music. The other act, Pictureplane, will bring his music mixes that include dark synth, new wave, pop and progressive house music. It should be exciting to see how these two artists will work together this weekend.
5. SF Made | Sunday, December 8 | 10am – 5pm | Fort Mason Center | Check out San Francisco's favorite local holiday fair. You can discover locally made gift items from 50 different vendors including: jewelry, apparel, gourmet gifts, chocolate and more! Also new this year, enjoy hot mulled wine from Sutton Cellars and yummy holiday knishes from King Knish.
---