It's almost Friday! ABCey brings you this week's San Francisco Weekend Lineup with the top events happening in the Bay Area! We hope you have plenty of room on your schedule. We have things from Street Soccer USA to TreasureFest to Guaclandia!
July 27-29 | 3pm – 11pm | Free admission | Alameda County Fairgrounds, Pleasanton, CA
Bring all your friends! It's the first ever NorCal Night Market with with food, games, art, shopping, and performances at Alameda County Fairgrounds! It's the perfect place to find unique and amazing gifts for all your loved ones from crafts vendors or commission a special piece by a local artist at our Art Walk!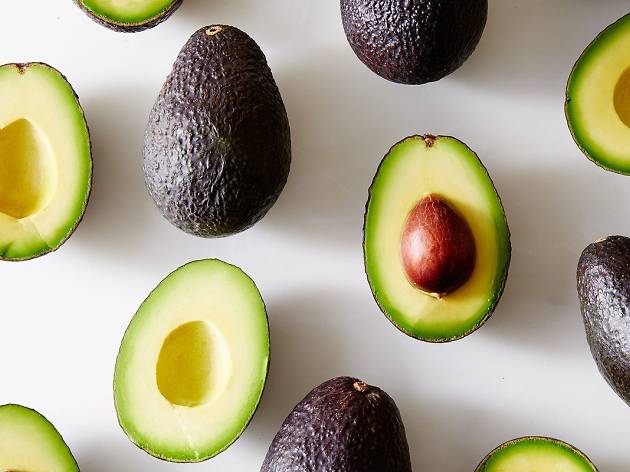 July 27-28 | Times vary by day | Free admission | SF Marathon Health & Fitness Expo, 2 Marina Boulevard
Love avocados? Express your love at Guaclandia! The makers of the WHOLLY GUACAMOLE® brand invite Bay Area residents to visit Guaclandia, its one-of-a-kind mobile exhibit dedicated to all things avocado. It'll be filled with Instagram-able photo ops paired with tons of guacamole on the side!
Saturday, July 28 | 11am – 2:30pm | Free admission | Waverly Place, San Francisco
Craving Chinatown is the first food festival in the Chinatown community! It will feature a selection of restaurants and foods that bring back memories of the San Francisco Chinatown community. Local Chinatown restaurants will feature unique dishes and snacks as well as food demonstrations! It'll be the perfect San Francisco weekend!
July 28-29 | 9am – 5pm | Free | Union Square, San Francisco
We're just as upset as you are that the World Cup ended! But not to fret, Street Soccer USA is coming to San Francisco! Teams from all ages and backgrounds will come together to share and to celebrate their diversity and passion for our city in our Social Impact, Corporate, and Open Cup competitions. Find your friends and cheer for your favorite team!
July 28-29 | 10am – 4pm | Cost: $5.00 | 500 Ave n, San Francisco, CA 94130
TreasureFest hosts 400+ local artists, makers, designers, antique collectors, under ground food start-ups, & more. Hope your bellies are empty and your dancing shoes are on because there are tons of food trucks and food tents with Hawaiian inspired dishes and local bands will be playing all day long! Also, the first 1000 each day get lei'd! (free leis).
Sunset Campout 2018
July 27-30 | Friday 12:00pm – Monday 9am | Cost: $205+ | Belden Town Resort, Belden CA 95915
Be prepared for a weekend full of amazing artists like  Solar, Galen and J-Bird, to get you pumped! There'll also be muralists and live painters, as well as art installations and interactive pieces. If you're ready for a weekend full of fun in the river, friends, art, music, and food, pack your bags!
What does your San Francisco weekend lineup look like?
Which events are you most excited about? Did you go to one and loved it? We'd love to hear from you! Let us know about it in the comments below or on Facebook or Twitter! We hope to see you there!
---
---
We're sadly nearing the end of summer, so make the most of these last few weekends! For those of you who aren't part of the massive exodus to BurningMan, we have compiled a list of the top events going on in our amazing city. We're excited for the Treasure Island Flea Market  and hoping to score some rare finds!
Friday, August 28th, 2015 | Five p.m to Eight| Bluxome St. Winery, SF | Free
The Bluxome St. Winery invites you to come out for a night of live music and food & wine! They feature a new food truck each week that they pair with a sampling of their wines. Once you are done eating, enjoy a dance with the live band.
Saturday, August 29th, 2015 | Ten a.m to Six | Parc 55 Hotel, SF | Free, but register beforehand here
Have you always dreamed of being a chef , but never had the chance? MasterChef is coming to San Francisco for open casting calls! It's free and all are welcome. Just register and come with a prepared meal. Good luck!

Saturday, August 29th, 2015 | Noon to Eight | Pier 70, SF | Tickets start at $40 and will not be sold at the door
Come out for beer, food and music at this year's Bay Area Brew Fest. The proceeds go to charity, so you can feel good about enjoying a few drinks!
Saturday and Sunday, August 29th & 30th, 2015 | Ten a.m to Four| Ave. of the Palms, Treasure Island, SF| Tickets are $3 and can be purchased at the door
Bring your kids, dogs and friends out to the Treasure Island Flea Market this weekend and enjoy a day of shopping, food, drinks and music. Enjoy over 400 vendors and over 25 top rated eats. For more details click here.
Sunday, August 30th, 2015 | Two p.m| The Presidio | Free
Take a trip back to high school to enjoy the written words of Shakespeare preformed by SF Shakes. They will be telling the tragic love story of Romeo and Juliet for the first time since 1992. Bring a picnic and enjoy for free!
What will you be doing this weekend? Let us know in the comments or on  Twitter and Facebook!
---
San Francisco is a beautiful city with so much to do! We love to spend our time exploring SF in ways we haven't thought of before! ABCey has compiled some of our favorite unique and local tours, perfect for a girls night or date night. We hope someone wants to take us out on the Seaplane tour soon!
Explore some of the most famous neighborhoods and sights in San Francisco while riding a Segway! This tour will take you through Chinatown, Northbeach and the Waterfront while enjoying the moonlit views. Purchase tickets here.
Enjoy sips of vino while you sail over to Treasure Island. Once there, you can visit three wineries on a self guided tour. Enjoy as little or as much time as you like at each venue and then get back on the boat for the trip back to mainland. Purchase tickets here.
If you love being outdoors, hiking, and learning all about San Francisco's rich history, this tour is for you. You can expect a five mile tour while exploring some hidden treasures and seeing some of the well know sights of SF.  Dogs allowed! Purchase tickets here.
As their slogan states, this is "the cure for the common tour". This car is equipped with a computer that talks to you. You can park and explore anywhere you'd like, and the tour continues when you continue to drive. Purchase tickets here.
See San Francisco like you never have before. Take off from the bay and fly around the famous attractions of The City. This flight is normally around 30 minutes and takes you by The Golden Gate Bridge, AT&T Park, Alcatraz and more! Purchase tickets here.
Which tour is on your to-do list?! Let us know in the comments below or Facebook and Twitter!
---
From short films to craft beers, San Francisco October 16 – 19, 2014 is full of events to see, taste, and hear! ABCey's Weekend LineUp will reveal the most bumping beats and tastiest treats for you to enjoy this weekend.
SF International Festival of Short Films
Thursday, October 16th to Saturday, October 18th | 7PM – 11PM; 5PM start time on Saturday | Roxie Theater| $11.50 per session
If you love short films, this three-day event is for you! All shows are 30 minutes or less and cover topics ranging from sacrifice to identity. Start planning with the schedule here.
Noe Valley Harvest Festival
Saturday, October 18th | 10AM – 5PM | 24th Street between Sanchez and Church Streets | FREE
This family friendly event offers endless amounts of fun with a Costume Contest for pets and kids, a pumpkin patch, face painters and live music on two stages!
San Francisco Craft Beer Festival – Fall Harvest
Saturday, October 18th | 1PM – 4:30PM or 6PM – 9:30PM (two sessions) | Herbst Pavillion, Fort Mason Center | $60.77
75 breweries with 150 different beers will be ready for tasting at this year's SF Craft Beer Festival – Fall Harvest! With unlimited 2 oz tastings of this extensive variety from breweries all over the United States, which will be your favorite?
Treasure Island Music Festival
Saturday, October 18th to Sunday, October 19th | 12PM – 11PM | Treasure Island | $160 2-Day Regular Ticket
Head over to Treasure Island for this two-day music festival which will include live music, gourmet food, and fun activities! The 2014 lineup includes Janelle Monáe, Zedd, Massive Attack, and Outkast!
Haight Ashbury House Tours
Sunday, October 19th | 1PM – 5PM | Haight Ashbury | $51.80
Haight Ashbury has the largest number of Victorian houses in all of San Francisco and this Sunday, you have the chance to enter and explore these quintessential SF houses throughout a 9-block radius!
Which event will you be attending in San Francisco October 16 – 19, 2014? Let us know in the comments below or on Facebook and Twitter!
---
Looking for a quiet and low-key weekend? Think again!  It's Pride Weekend in San Francisco and the city is buzzing with energy. From parades to parties, this one has a ton to offer.  Take a peek at our Lineup for ABCey's fave picks!

Featured Event: 2014 San Francisco Pride Festival |Saturday June 27th and Sunday June 28th |All Day| |Civic Center Plaza |Come experience the 44th annual  San Francisco Pride Celebration and Parade. The theme is "Color Our World with Pride". With over 200 parade contingents, 300 exhibitors, and more than twenty community-run stages and venues, the San Francisco Pride Celebration and Parade is the largest gathering of LGBT people and friends in the nation. From dance parties to fashion shows, there are a ton of Pride events going on this weekend including some of our favorites Pride on the Pier, Metamorphose, Candy Crush: Pride 2014, and Pink Saturday. We can't wait to see the streets of San Francisco be filled with excitement and energy for this weekend!
1. Best of the Bay Area Party |Thurs. June 26th|Main Event 7-11 pm | City View at Metreon |San Francisco magazine's Best of the Bay Area Party brings the July "Best of the Bay Area" issue to life with bites from 40 of San Francisco's hottest restaurants, wines from 11 of the top wineries, and 12 open bars. There will be Six DJs and live music to get things going on the dance floor, and the night goes on at an exclusive after party. This is a great opportunity to experience all this city has to offer while enjoying views of the San Francisco skyline and indulging in delicious food and cocktails. We wish we were going to this event, but we cant wait to hear all the reviews and insider scoop! Tickets start at $100.
2. Pancakes and Booze Art Show | Fri. June 27th| 8:00 pm-2:00 am| 111 Minna Gallery  | Do you love pancakes and art? Then this is the event for you! Come visit SF's largest underground art show with over 100 emerging artists, live body painting, all you can eat pancake bar, and live music. What a cool and unique event to attend and who can say no to an all you can eat pancake bar?! Grab your fork and head over to Pancakes and Booze! $5 dollar cover.
3. Pink Mammoth Block Party | Sat. June 28th| 12pm-4 am| Mighty,119 Utah St| Pink Mammoth and Mighty present the biggest summer house music block party on the West Coast. In an effort to raise money for Pink Mammoth's annual production at Burning Man as well as for breast cancer, all proceeds will be donated to these causes.The DJ lineup will feature 37 DJs spinning deep, funky, disco, dirty, and tech house sounds. Food will be provided by Me So Hungry food truck and Oceanic restaurant. There will also be full bars & beer trucks, and local designer vendors. We love a good dance party and this one sounds like a ton of fun! Grab some friends and head over to Pink Mammoth Block Party! Ticket prices rage from $20-55. 
4. Treasure Island Flee Market | Sat. June 28th| 10:00 am-4:00 pm|Treasure Island| Looking for something unique to purchase this weekend? Held the last full weekend every month, The Treasure Island Flee Market  is a unique outdoor market that offers great shopping with 400+ curated vendors like antiques & collectibles, vintage, indie designers, and artists plus lots of fun & games. Great place to spend a Saturday with the whole family! $3 general admission with kids under 12 free!
5. Passport to Healthy Skin Event: A Guide to Living Well From the Inside Out |Sat. June 28th| 12:00 pm-4:00 pm| Justin Herman Plaza |This daylong, free event  will inform attendees how city living (both the elements and lifestyle habits) can make skin sensitive and what solutions will work best for your city skin. Each attendee will be given a Passport to Healthy Skin to experience the event's four zones: food, fitness, wellness, and relaxation. Additional event activities include a healthy eats & detox tea garden, on site yoga, relaxation chair massages, and free samples of beauty products. Sign us up! This seems like a perfect way to pamper yourself on a Saturday! Who doesn't love free beauty products? RSVP to attend!
 Will you be attending any of these events this weekend? Which ones?! Let us know in the comments below or on Facebook and Twitter!
---
With the weekend rapidly approaching, it's time to start making plans! ABCey is proud to bring you the Weekend Lineup, a list of the free events we are most excited about this weekend. 
1. Now And Zen Music Festival | Sunday, September 29 | Sharon Meadow, Golden Gate Park| Noon-5| For 15 years, Alice has been putting on a free, end of summer concert and gourmet food festival in Golden Gate Park. And we're so excited that it's finally back! This years headliners include the Go0 Go0 Dolls and One Republic, with other musical guests stars the Plain White T's, Larking Poe, and Walk the Earth. The gates open at 11, and the music begins at noon. Make sure to get there early to ensure good seats!
 2. Smithsonian Free Museum Day | Saturday, September 28 | All Day | Various Locations | On Saturday, 17 Smithsonian sponsored museums throughout the bay area will open their doors and offer admission for free! San Francisco locations include the de Young museum, the Legion of Honor, the Museum on Vision, the Chinese Historical Society of America, California Historical Society, and Cartoon Art Museum of California. The event is free, but make to sure to reserve your ticket in advance here.
 3. Treasure Island Flea| Saturday, September 28 – Sunday, September 29 | All Day | Great Lawn, Treasure Island | "One man's trash is another man's treasure." This weekend, the theme of the flea market is kites! Bring a kite to fly, or make one at the market. And of course shop for eclectic, one of a kind items from dozens of different vendors. 
4. Mobile Park Day | Saturday, September 28 | India Basin Shoreline Park | 11 a.m – 2 p.m | This one's for the kids! Mobile Rec is San Francisco Parks and Recreations new program that encourages kids to "Get out and Play" both now, and for the rest of their lives. On Saturdays throughout the school year, equipment for such activities as rock climbing, skateboarding/BMX, disc golf, and sea kayaking are transported to different parks throughout the city. Kids can come and play, for free, and all equipment is provided. But of course participants are welcome to bring their own. (Please note that helmets are required during skateboarding and BMX activities.)
5. Glen Park Fall Carnival | Saturday, September 28 | 11 a.m. – 3 p.m. | Glen Park School | Another one for the kids. Come to the Glen Park school carnival in celebration of the start of fall. There will be live music, tacos, baked goods, carnival games, a bounce house, and much more. All proceeds will benefit Glen Park school.
What will you be doing this weekend? Let us know in the comments, or on Facebook and Twitter! 
---