It's almost Friday! ABCey brings you this week's San Francisco Weekend Lineup with the top events happening in the Bay Area! We hope you have plenty of room on your schedule. We have things from Street Soccer USA to TreasureFest to Guaclandia!
July 27-29 | 3pm – 11pm | Free admission | Alameda County Fairgrounds, Pleasanton, CA
Bring all your friends! It's the first ever NorCal Night Market with with food, games, art, shopping, and performances at Alameda County Fairgrounds! It's the perfect place to find unique and amazing gifts for all your loved ones from crafts vendors or commission a special piece by a local artist at our Art Walk!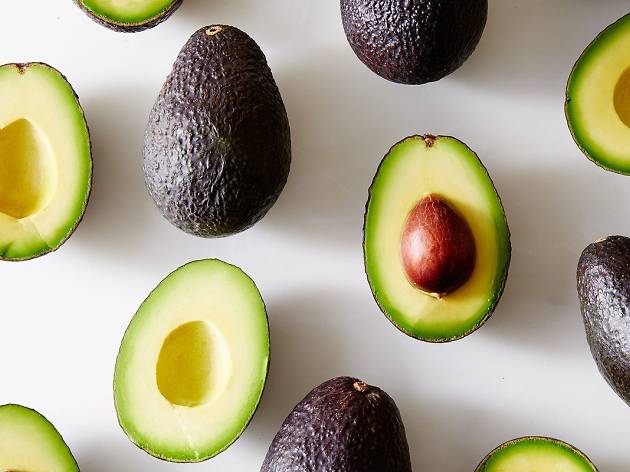 July 27-28 | Times vary by day | Free admission | SF Marathon Health & Fitness Expo, 2 Marina Boulevard
Love avocados? Express your love at Guaclandia! The makers of the WHOLLY GUACAMOLE® brand invite Bay Area residents to visit Guaclandia, its one-of-a-kind mobile exhibit dedicated to all things avocado. It'll be filled with Instagram-able photo ops paired with tons of guacamole on the side!
Saturday, July 28 | 11am – 2:30pm | Free admission | Waverly Place, San Francisco
Craving Chinatown is the first food festival in the Chinatown community! It will feature a selection of restaurants and foods that bring back memories of the San Francisco Chinatown community. Local Chinatown restaurants will feature unique dishes and snacks as well as food demonstrations! It'll be the perfect San Francisco weekend!
July 28-29 | 9am – 5pm | Free | Union Square, San Francisco
We're just as upset as you are that the World Cup ended! But not to fret, Street Soccer USA is coming to San Francisco! Teams from all ages and backgrounds will come together to share and to celebrate their diversity and passion for our city in our Social Impact, Corporate, and Open Cup competitions. Find your friends and cheer for your favorite team!
July 28-29 | 10am – 4pm | Cost: $5.00 | 500 Ave n, San Francisco, CA 94130
TreasureFest hosts 400+ local artists, makers, designers, antique collectors, under ground food start-ups, & more. Hope your bellies are empty and your dancing shoes are on because there are tons of food trucks and food tents with Hawaiian inspired dishes and local bands will be playing all day long! Also, the first 1000 each day get lei'd! (free leis).
Sunset Campout 2018
July 27-30 | Friday 12:00pm – Monday 9am | Cost: $205+ | Belden Town Resort, Belden CA 95915
Be prepared for a weekend full of amazing artists like  Solar, Galen and J-Bird, to get you pumped! There'll also be muralists and live painters, as well as art installations and interactive pieces. If you're ready for a weekend full of fun in the river, friends, art, music, and food, pack your bags!
What does your San Francisco weekend lineup look like?
Which events are you most excited about? Did you go to one and loved it? We'd love to hear from you! Let us know about it in the comments below or on Facebook or Twitter! We hope to see you there!
---
Thursday is here and the weekend is near! ABCey Events has our Weekend Lineup with the top 5 Bay Area and SF events that you don't want to miss!
---
Top 5 Bay Area/SF Events
Fri July 22nd- Sun July 24th, 2016 | Schedule | $20-$200 tickets here | Regency Ballroom, Fort Mason Center, NEW PEOPLE Cinema (check locations here)
Jump into the J-Pop world at this summit and discover Japanese tech, culture, music, food, and film! This huge event starts Friday with Kyary Pamyu Pamyu performing as part of their World Tour (tickets and info). Then prepare yourself for a jam packed summit Saturday and Sunday. You won't run out of things do with with: meet and greets with J-Pop stars,  live performances, tech tradeshow/sessions, fashion events, interactive Summit/Showcase, panel discussions, and workshops! If that isn't enough for you, get excited for the amazing food trucks and vendors. Guys-they have a "Sake Summit"! Also throughout the weekend, head to the Japan Film Festival for exclusive live-action and animation films, appearances, and Q&A's. So dress up if you're feeling adventurous, and check out this top SF event!
Fri. July 22nd | 2pm – 5pm | FREE | China Basin Park, San Francisco
With this beautiful weather, why not get out there and enjoy the great outdoors-with bubble soccer! With an inflatable ball around your head and torso, you never have to worry about getting hurt!  The San Francisco Deltas, an American Professional soccer team, invites everyone to come learn about their team, and if you arrive before 2:30pm you get a SF Deltas scarf free! Start your weekend off right this Friday and have lots of fun bouncing and rolling around!
---
Sat July 23rd | 6pm-on | $118 and up tickets here | 21+ event | Lodge at the Regency Center: 1290 Sutter St, San Francisco, CA 94109
Let the Mad Hatter be your host while you dine on an amazing feast and hangout with the cast of Alice and Wonderland! Get sucked into the magical wonderland, drink special elixirs and watch the characters and cirque, belly, and burlesque dancers perform for you. If the Cheshire Cat hasn't hypnotized you enough, stay for dessert (extra purchase of tickets and dessert required). Now don't be late for this very important date, jump down the rabbit hole this Saturday, and enjoy a unique experience you won't forget!
---
Sat. July 22nd | 10am-2pm | FREE *Register here ASAP before Fri. July 22nd | 116 John Shelley Dr., Group Picnic Area
Want to be a pirate? Well now you can! Grab your family or a few pals, and go searching for a buried treasure throughout McLauren Park this Saturday. Not only will you find a treasure, but you can also get prizes, eat great food, get your face painted, do Zumba, and play on the mobile recreation (rock climbing, biking, skateboarding, and slack lining)! So come out, and find the buried treasure!
---
Sun July 24th | 10am-5pm | FREE*up to 2 adults accompanying each visitor 18&younger | 151 Third St., San Francisco
Come and explore the San Francisco Museum of Modern Art with your family! To showcase their sonic installation, a collaboration with Chris Kallymer, the museum is hosting a free day where you'll hear from his Paradise Choir (12, 1, 2, and 3pm) and Site-Specific Performances of his work (11am-3pm). Hear their stunning sound throughout the museum and join in on their mobile choruses, performances, and workshops. With so much to do, what's stopping you from this free museum trip?
---
Will you be attending any of these Bay Area/SF events? Any other SF events this weekend you're excited about? Let us know in the comments below or on Facebook or on Twitter!
---
---
Calling all sports fans! In light of the recent start of the 2014 FIFA World Cup, here are some tips to help make your next sports viewing party a win! Here at ABCey, we love these ideas and hope you can use them for your next viewing party!
1. Fans unite, online! Download the Official 2014 FIFA World Cup App on your smartphone and stay updated! This app provides live coverage of all 64 games, wherever you go! Unite with the players, coaches and fans worldwide. With this free app, you can now take the game with you everywhere you go, literally.
2. Seating! Bring the indoors outside and get creative with seating! Take the couches and blankets to instantly give your viewing party a different vibe! This is where you will be spending the most time, so make sure it's comfortable. To make your party outdoors and affordable, just rent a projector if you don't have one!
3. Make food, fun! Create an interactive, personalized snack bar so friends can customize and eat without having to wait for the snack bowl to make it's rounds. 
4. Photos! Take photos of your friends and all the fun you are having! Redefine the selfie and use the Muku Shuttr remote to capture all the guests at your party, including yourself! Check out the Muku Lab Shuttr!
5. Theme! Let your party show which team you're rooting for! Don't be afraid to create your food and wall decor using soccer balls and team flags as inspiration! Let your next event scream team spirit! We think an overarching Brazil theme is great too. Don't know where to start? Try this brazilian pineapple and coconut batilda; it's bound to be a hit at your next party! 
Are you planning to throw a FIFA World Cup viewing party? Let us know if you would use any of these ideas! Leave us a comment below or on Facebook & Twitter.
---