It's almost Friday! ABCey brings you this week's San Francisco Weekend Lineup with the top events happening in the Bay Area! We hope you have plenty of room on your schedule. We have things from Street Soccer USA to TreasureFest to Guaclandia!
July 27-29 | 3pm – 11pm | Free admission | Alameda County Fairgrounds, Pleasanton, CA
Bring all your friends! It's the first ever NorCal Night Market with with food, games, art, shopping, and performances at Alameda County Fairgrounds! It's the perfect place to find unique and amazing gifts for all your loved ones from crafts vendors or commission a special piece by a local artist at our Art Walk!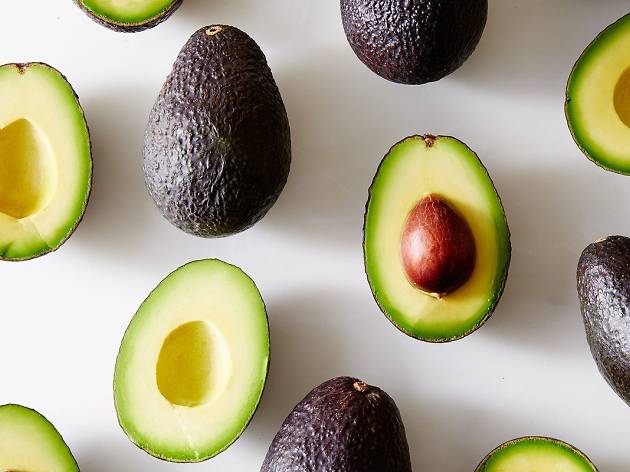 July 27-28 | Times vary by day | Free admission | SF Marathon Health & Fitness Expo, 2 Marina Boulevard
Love avocados? Express your love at Guaclandia! The makers of the WHOLLY GUACAMOLE® brand invite Bay Area residents to visit Guaclandia, its one-of-a-kind mobile exhibit dedicated to all things avocado. It'll be filled with Instagram-able photo ops paired with tons of guacamole on the side!
Saturday, July 28 | 11am – 2:30pm | Free admission | Waverly Place, San Francisco
Craving Chinatown is the first food festival in the Chinatown community! It will feature a selection of restaurants and foods that bring back memories of the San Francisco Chinatown community. Local Chinatown restaurants will feature unique dishes and snacks as well as food demonstrations! It'll be the perfect San Francisco weekend!
July 28-29 | 9am – 5pm | Free | Union Square, San Francisco
We're just as upset as you are that the World Cup ended! But not to fret, Street Soccer USA is coming to San Francisco! Teams from all ages and backgrounds will come together to share and to celebrate their diversity and passion for our city in our Social Impact, Corporate, and Open Cup competitions. Find your friends and cheer for your favorite team!
July 28-29 | 10am – 4pm | Cost: $5.00 | 500 Ave n, San Francisco, CA 94130
TreasureFest hosts 400+ local artists, makers, designers, antique collectors, under ground food start-ups, & more. Hope your bellies are empty and your dancing shoes are on because there are tons of food trucks and food tents with Hawaiian inspired dishes and local bands will be playing all day long! Also, the first 1000 each day get lei'd! (free leis).
Sunset Campout 2018
July 27-30 | Friday 12:00pm – Monday 9am | Cost: $205+ | Belden Town Resort, Belden CA 95915
Be prepared for a weekend full of amazing artists like  Solar, Galen and J-Bird, to get you pumped! There'll also be muralists and live painters, as well as art installations and interactive pieces. If you're ready for a weekend full of fun in the river, friends, art, music, and food, pack your bags!
What does your San Francisco weekend lineup look like?
Which events are you most excited about? Did you go to one and loved it? We'd love to hear from you! Let us know about it in the comments below or on Facebook or Twitter! We hope to see you there!
---
Startup Monday is ABCey's weekly post that showcases some of the best and most innovative startups based in the San Francisco Bay Area! These are often companies that we have our eye on or have worked with in the past. Today, we'd like to highlight Brandless!
Brandless
Brandless is an e-commerce company founded in San Francisco in 2015 that recently launched in July 2017. This startup focuses on being completely transparent with customers and bringing high quality products and healthy ingredients. They sell a variety of things, ranging from household items to beauty products to food! The best part? Each product is just $3!
It's simple. With the Brandless label, co-founders Tina Sharkey and Ido Leffler eliminated the "brand tax." This is the hidden cost of buying from a brand that drives up the prices of products.
Moreover, the product packaging consists of the company logo and descriptors, like kosher, organic, or gluten free. This simplifies the shopping process and provides transparency for the consumer. You also have the option to "B.more" and sign up to be a member, which includes benefits, such as free shipping.
Brandless and Feeding America
Also, when you sign up to "B.more," Brandless will donate the monetary equivalent of 10 meals to Feeding America. Brandless is partnered with Feeding America, the nation's leading domestic hunger relief organization, and with every purchase, a meal will be donated on your behalf to those facing hunger.
Why we love it!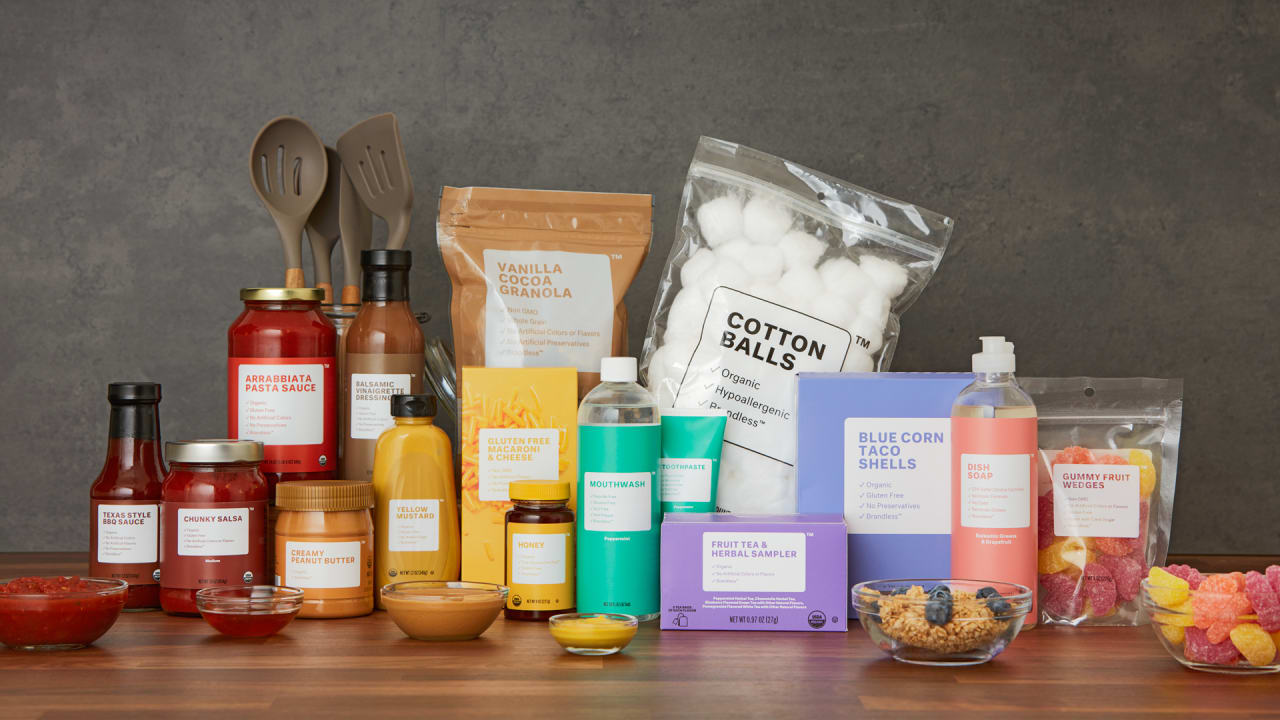 Brandless is very affordable and their products are health-conscious and environmentally friendly! Additionally, the company holds all their products to the highest standards. They also cater to what the community values most in their household items or in their foods. Furthermore, this startup dedicates itself leaving a positive impact on their community and the world.
Have you tried Brandless yet, or thinking about using it? Let us know in the comments below or on Facebook and Twitter.
---
Startup Monday is ABCey's weekly post that features some of the best and brightest companies in the Bay Area. They are often companies that we have our eye on, or have worked with in the past & would like to share with friends and followers of ABCey Events! In today's Startup Monday, we highlight Product Hunt, a new way to discover tech!
---
Are you a tech junkie? This can be trying to discover new technologies most days and seeing what other new products come out the next! These products can be anything from books, podcasts, and games. So, if that sounds like you, ABCey Events has found the website to cater to your tech needs. Instead of searching endlessly on the web, meet the new social media of tech, Product Hunt! This website and app gives you the latest, up and coming tech just for you. We know how busy event profs can get, so save time with thanks to this great company!
Upvote
Product Hunt helps you discover new tech content. And soon it will be your next favorite thing! Specifically, the best part of this is that there are upvote buttons that help push tech to the top of the list.  This makes it easier for you to find the most popular tech. Now, event profs easily can see which tech will be the next big thing!
Collections
If you're ready for loads of tech finds, check out the collections section of Product Hunt. These collections are a heap of grouped products that you love and want to share! With this great feature, you can see what others have collected or start a collection yourself!
More of what Product Hunt has to include!
Plus, Product Hunt is more social than you think. Product Hunt encourages live chats, shopping, and meetups. So get out there! What are you waiting for? This is a great opportunity to meet new people with the same interests as you and explore new material too! Moreover, Product Hunt provides their own blogs, tips and podcasts. Stay tuned, because you don't want to miss out!
So if you plan to use Product Hunt to discover new tech, let us know in the comments below or on Facebook and Twitter!
---
Startup Monday is ABCey's weekly post that features some of the best and brightest companies in the Bay Area. They are often companies that we have our eye on, or have worked with in the past & would like to share with friends and followers of ABCey Events! 
---
Who doesn't love online shopping? At ABCey, we're loving Operator, a messaging app that helps you shop created by Uber cofounder Garrett Camp and former Zynga exec Robin Chan!  It combines the best parts of brick-and-mortar and online shopping. This app gives you the expert personal service you'd expect from an in-store employee. But, it doesn't lock you into shopping at just one physical location. Operator also offers the convenience of shopping from anywhere, anytime via your phone. Operator can even handle the heavy research you might want to skip or not be qualified to do. Afterwards, the annoying checkout experience is handled as well.
Operator Overview
It all starts with a message. Then, you're directly connected you to a network of shopping expertise that will find the best products. You can request almost anything and best of all, the service is free. Operator will take in mind price ranges, problem-related solutions, and even recommendations? Well, that's not what we usually hear nowadays when shopping online. The closest we get to getting recommendations when shopping alone online is through the reviews.
After deciding what you want, Operator also takes care of the billing process with no extra charges. Easily track your packages and ensure that your packages arrive! Also, if you need to return or exchange anything, message the Operator and they'll be there to help.
Start shopping anywhere and anytime! If you're planning on using this convenient shopping app, let us know in the comments below or on Facebook and Twitter.
---
July is already upon us and it's almost the weekend! We hope you are just as excited as we are for Independence Day on Monday, and ABCey has you covered with all of your 4th of July events coming soon! Until then, make the most of your weekend and check out these fun Bay Area events!
---
Fri. July 1st – Mon. July 4th, 2016| 11am-11pm |prices vary| 4501 Pleasanton Ave. Pleasanton, CA
If you haven't gone to the fair yet, GO!  This fair is a must-see attraction for everyone!  For kids, there is a children's park, adventure park, petting zoo, ferris wheel, and carnival.  Adults can be entertained with horse races, a beer garden, a wine bar, shopping areas, and live concerts.  There are only 4 more days til' the fair is over, so come check it out before it's too late!

Sat July 2nd & Sun July 3rd, 2016 | 10am-6pm | FREE | Fillmore St.–Jackson to Eddy St, San Francisco
Enjoy two days of music, food, art, and fun at the Fillmore Jazz Festival!  This festival takes over more than 12 blocks and has every kind of food and craft imaginable.  With 32 years under its belt, this festival has become incredibly popular and the largest free jazz festival on the West Coast.  Join the other 100,000 people who attend this event and jazz up your weekend!
Sat. July 2nd, 2016 | 10am-12pm | FREE | Stow Lake, Golden Gate Park, San Francisco
Experience nature this weekend and take a guided tour through Golden Gate Park.  This guided tour is free and a perfect way to collect your thoughts while getting fit!  With your own personal tour guide, you can learn all about the park, plants, and wildlife.  So get out and enjoy the great outdoors with a nice stroll!
Sat. July 2nd, 2016 | 7:30pm | FREE, RSVP for Early Entry Tickets | AT&T Park; 24 Willie Mays Plaza, San Francisco
Mix things up this weekend by seeing a play…a free play!  This Saturday, the San Francisco Opera is hosting a live simulcast and projecting their current play, Carmen, on AT&T Park's huge video screen.  You will definitely be entertained by Carmen, a femme fatale play with jealousy, danger, love and murder.  Head out to the ball park to watch this captivating play and a special pre-show and intermission with the other 30,000 attendees!
Sun. July 3rd, 2016 | 11am-4pm | FREE | 103 Montgomery Street, Main Post, Presidio, San Francisco
This year, Off the Grid has revamped their picnic and food truck event held in Presidio Park. They now have over the 30 food and beverage trucks, free yoga classes, games, and music!  You can also get clothes and accessories at their mobile shop, produce from their market, and help planning your next activity in San Francisco.  There are also FREE shuttles, PresidiGo, that travel to Embarcadero BART, certain SF streets, MUNI, and around the park.  Don't miss the chance to relax on the grass field and enjoy great food and company!
Fri. July 1st, 2016 | 8:30pm – 10:00pm | FREE | McInnis Park: 310 Smith Ranch Road, San Rafael, CA
Because this weekend is so jam packed, we have one more event that will get you in the mood for July 4th! Friday at McInnis Park, park rangers will have yummy s'mores to eat right before you walk to the top of the Nike Site to watch the 9:30pm Marin County Fair fireworks show.  Fireworks are always fun especially with s'mores and tomorrow you can get both for free!
What are you planning on doing this weekend? Let us know in the comments below or on Facebook &  Twitter!
---
This Thanksgiving weekend has much more to offer than just turkey and gravy! Get into Christmas mood, explore the night sky, or learn about culture! ABCey's weekend line-up shows you the best events to round up your holiday weekend!
2014 Thanksgiving Sunrise Celebration
Thursday, November 27 | 4:15-6PM | Alcatraz | Cost $14
Join the presenters of current and past indigenous people for a unique celebration on Thanksgiving. Enjoy an evening of music, dance, and culture. You can learn about Indigenous people's history and struggles, while watching the sunset. The event is free but the boat ticket has to be purchased. Children under 5 years are free.
Ghirardelli Square 50th Annual Tree Lighting Ceremony & Santa Visit
Friday, November 28 | 4PM – 9PM | Ghirardelli Square, 900 North Point Street | FREE
Welcome the Christmas season this Friday at the Ghirardelli Square! Calm down from the Black Friday rush and enjoy a hot beverage while walking over the holiday market. Live music, snow, and vendors that offer gift ideas or delicious treats, will create the perfect spot to get into Christmas mood.
City Star Party & Telescope Night
Saturday, November 29 | 6PM – 9PM | Main Post (Presidio), Park Blvd. and Lincoln Blvd. | FREE
If you're into stars, here is your chance to enjoy a fun event revolving all around the night sky. Meet like-minded hobby astronomers, learn more about astronomy, or simply enjoy the great view! The San Francisco Amateur Astronomers provide the equipment for a perfect view.
Etsy Holiday Emporium
Saturday and Sunday, November 29 – 30 | 11AM – 5PM | Pier 35 | FREE
DIY fans can't miss this local shopping event! More than 200 vendors and DIY stations will be offering their products and foods. Click here to see the vendor list. Shop from local artists or get inspired for your own DIY projects! The event is free, but it is encouraged to bring your own bag. The first 50 visitors on Saturday will receive a free goodie bag!
What will you do this weekend? Let us know in the comments below or on Facebook or Twitter!
---
Let's face it, whether your a mom on the go or working crazy hours at the office, it's not always easy to find the time to shop. But lucky for us we live in a world where technology loves to make our lives just a little bit easier, which bring us to a new era of shopping! Try on clothes at home, wear designer dresses at a fraction of the cost, get a personal stylist? It's all possible thanks to businesses like these:
Rent the Runway
Want a stunning dress to go with your next big event…without the issue of breaking the bank? Rent the Runway offers shoppers the chance to rent designer pieces, dresses, jewelry, and handbags at 10% off the retail cost! How it works is that you select the dress you like and have it shipped to your home (with an additional size at no cost!) You keep the items for a 4 to 8 day period with Rent the Runway also providing a hassle free return with prepaid, pre-addressed packaging.
Le Tote
Similar to Rent the Runway, Le Tote is a rental company for clothing, but instead of special event clothing Le Tote offers shoppers everyday rentable wear! Shoppers have access to unlimited rentals worth up to $1000 plus,  you're even able to keep the clothes as long as you like (similar to the concept of renting a Netflix DVD) for the cost of $49 a month.
Stitch Fix
Too busy to get he latest looks? Why not hire a personal stylist? Stitch Fix, a San Francisco based clothing retailer, mixes tech and fashion bringing five new items to your door with every order! How it works: Customers pay a $20 styling fee (applying to the cost of the items you keep) and fill out an online style profile, stylists will use customers' profiles as well as social media outlets like Facebook and Pinterest to find five items styled just for you! Once customers receive the items they have three days to try them and pick and choose their favorites.  

True&Co
Having trouble finding the perfect bra? True&Co can fix that! Similar to Stitch Fix, True&Co offers shoppers the opportunity to try on items without the commitment of keeping it. All you need to do is their 2 minute online quiz to determine your size, select styles you love, and then try it on! And don't worry, if it doesn't fit the first time True&Co works with you to help you find your perfect match!
Which of these shopping sites are you most excited about?! Share with us your thoughts in the comments below! Or on Facebook and Twitter
---
---