It's almost Friday! ABCey brings you this week's San Francisco Weekend Lineup with the top events happening in the Bay Area! We hope you have plenty of room on your schedule. We have things from Street Soccer USA to TreasureFest to Guaclandia!
July 27-29 | 3pm – 11pm | Free admission | Alameda County Fairgrounds, Pleasanton, CA
Bring all your friends! It's the first ever NorCal Night Market with with food, games, art, shopping, and performances at Alameda County Fairgrounds! It's the perfect place to find unique and amazing gifts for all your loved ones from crafts vendors or commission a special piece by a local artist at our Art Walk!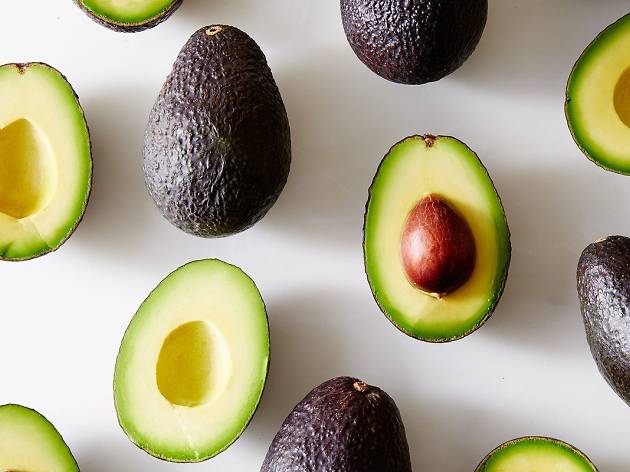 July 27-28 | Times vary by day | Free admission | SF Marathon Health & Fitness Expo, 2 Marina Boulevard
Love avocados? Express your love at Guaclandia! The makers of the WHOLLY GUACAMOLE® brand invite Bay Area residents to visit Guaclandia, its one-of-a-kind mobile exhibit dedicated to all things avocado. It'll be filled with Instagram-able photo ops paired with tons of guacamole on the side!
Saturday, July 28 | 11am – 2:30pm | Free admission | Waverly Place, San Francisco
Craving Chinatown is the first food festival in the Chinatown community! It will feature a selection of restaurants and foods that bring back memories of the San Francisco Chinatown community. Local Chinatown restaurants will feature unique dishes and snacks as well as food demonstrations! It'll be the perfect San Francisco weekend!
July 28-29 | 9am – 5pm | Free | Union Square, San Francisco
We're just as upset as you are that the World Cup ended! But not to fret, Street Soccer USA is coming to San Francisco! Teams from all ages and backgrounds will come together to share and to celebrate their diversity and passion for our city in our Social Impact, Corporate, and Open Cup competitions. Find your friends and cheer for your favorite team!
July 28-29 | 10am – 4pm | Cost: $5.00 | 500 Ave n, San Francisco, CA 94130
TreasureFest hosts 400+ local artists, makers, designers, antique collectors, under ground food start-ups, & more. Hope your bellies are empty and your dancing shoes are on because there are tons of food trucks and food tents with Hawaiian inspired dishes and local bands will be playing all day long! Also, the first 1000 each day get lei'd! (free leis).
Sunset Campout 2018
July 27-30 | Friday 12:00pm – Monday 9am | Cost: $205+ | Belden Town Resort, Belden CA 95915
Be prepared for a weekend full of amazing artists like  Solar, Galen and J-Bird, to get you pumped! There'll also be muralists and live painters, as well as art installations and interactive pieces. If you're ready for a weekend full of fun in the river, friends, art, music, and food, pack your bags!
What does your San Francisco weekend lineup look like?
Which events are you most excited about? Did you go to one and loved it? We'd love to hear from you! Let us know about it in the comments below or on Facebook or Twitter! We hope to see you there!
---
Friday is here and the weekend is near! ABCey Events has our Weekend Lineup with the top 5 Bay Area and SF events that you don't want to miss!
---
Top 5 Bay Area/SF Events
January 20th – January 31 | Participating Restaurants | San Francisco
Who doesn't love yummy food and good prices? SF Restaurant Week kicks off tomorrow! Restaurant week celebrates the five star San Francisco dining community. 130 restaurants offer special multi-course pre fixed lunch and dinner menus where you can have a world class dining experience on a budget. Return to one of your favorite places or explore somewhere new!
January 21 | 9pm – 3am | Tickets | Cover $10 – 30 Donation | 119 Utah St.,  San Francisco
Following the Women's March happening earlier in the day in SF and Oakland go party alongside some amazing women while also helping out great causes! All donations go to Planned Parenthood and the SF Women's Community Clinic. Come out and support ladies all around the USA while dancing in the company of Rachel Torro, Laura Lisbona, Sharon Buck, Brass Tax's Haute Mess.
January 21 | Doors open at 8pm | Tickets | The Regency Ballroom, San Francisco
The Edwardian Ball is an fantastic celebration of art, music, theater, fashion, technology, circus and the creations of author and illustrator Edward Gorey. This is a multimedia extravaganza that grew from an underground club party to a world wide know event! Definitely worth checking out!
January 20  | 5pm | Public Works SF, San Francisco
Looking for a cool yoga experience? Deep House yoga combines house music and power flow yoga in a club environment to make an exercise experience you won't forget! Get away from the typical yoga studio this weekend and decompress under blacklights while listening to a DJ.
January 20 – 22 | Tours start every hour from 12 – 3 | Sea Lion Statue west of the Pier 39 Entrance Plaza, San Francisco
Looking for some exercise with the chance of spotting some cute sea lions? Pier 39 is celebrating its 39th year by hosting fun events throughout the coming year! This weekend the pier is celebrating the 27th anniversary of the sea lions' arrival to Pier 39 with free Sea Lion Encounter walking tours!
---
Will you be attending any of these Bay Area/SF events? What other SF events are you excited about this weeeknd? Let us know in the comments below or on Facebook and  Twitter!
---
With the weekend just around the corner, I hope you decide to trade in your business suit for some jeans and shades! The Bay area has been warming up, and it's the perfect weather to open up the windows and take a walk around the park. For this week's weekend lineup ABCey wanted to take advantage of the forecast and give you some great outdoor events to choose from!
---
---
Friday February 26th, 2016 | 5:00pm – 9:30pm |2460 Sutter St. | $12 Adults $8 Students (Seniors & Kids under 12 free)
If you're looking to travel the globe without the baggage fees, step out to Pacific Heights Friday night and experience a taste of Russia! The festival will host an array of events that are triggered to entice all senses. So if you're looking to indulge your tastebuds with some authentic Russian food or admire the art of traditional dance, this event is the place to be!
---
THE COMEDY ROAST OF DONALD TRUMP
---
Friday, February 26th, 2016 | 8pm | Pappy's, Berkeley | $10
One of the most debated candidates for this year's election has been nominated as the guest of honor for this month's comedy roast hosted by RoastSF! Mr. Trump will not be in attendance for this event, however, his impersonator is KNOWN for his class act impression, and will be severely roasted by 8 improv comics. Regardless if you love him or you hate him, it's no question that you won't have a hurt stomach from laughing at this event!
---
HOMELESS HOMES POP UP WORKSHOP
---
Saturday, February 27th, 2016 | 11am – 6pm | Nimby, Oakland | FREE
Want to make a difference in your community? Homelessness in The Bay area has been the topic of discussion, especially with the growing tents that are vacating the streets. This Saturday and Sunday, this pop up workshop is uniting people within the community to take a hands-on-approach by creating micro-homes for the homeless. Start off your Saturday the right way by giving back to those in need!
---
---
Saturday, February 27th, 2016 | 1pm-4 pm | Levi's Stadium, Santa Clara | $79-$125
For all of the bacon lovers (we know how many of you there are), this is an event you don't want to miss! Enjoy the VIP treatment of walking the field while enjoying a brew and a slice of bacon. Guests will be able to indulge in 50+ bacon infused dishes and proceed to wash them down with a choice of 100+ craft beers and cider samples, all of which are from some of the best local vendors and breweries! Enjoy games, some fun in the sun, and if you're feeling brave, sign up for the bacon eating contest, which is sure to leave you full for days!
---
MARDI GRAS CELEBRATION TREASURE ISLAND FLEA
---
Sunday, February 28th, 2016 | All Day | Great Lawn, Ave of the Palms, Treasure Island | $3
If you can't make it out to New Orleans this year to celebrate Mardi Gras, the Treasure Island Flea has the solution! This Sunday, local street musicians and New Orleans menus will be fused together to make this event come to life. Choose to shop from the 400+ curated vendors while trying a 2-fo-1 TI Flea Hurricane Cocktail as you watch the city transform, this is a great way to kick back and relax before Monday! 
---
A GATHERING OF ROYALS- ACADEMY OF FRIENDS 2016 GALA
---
Saturday, February 28th, 2016 | 5pm-10 pm | San Francisco Design Center, San Francisco | $225.39-&757.95
Are you planning to watch The Oscar's Sunday night? If so, and you're looking for a change of scenery, head down to the San Francisco Design Center for a great cause! Not only does this gala give you the opportunity to dress up as if you were at The Oscar's, but 100% of the proceeds are directed towards HIV/AIDS services in the Bay area. Enjoy complimentary food, wine, and champagne, and if you're feeling up to it keep partying at the after party at SF Oasis!
What event(s) are you placing on your calendar for this upcoming weekend? Let us know in the comments below or on Facebook and Twitter!
---
Whether you're hosting a small get-together, big celebration, or just a night in, decisions about food can be difficult to make. Not to worry, we have a great list of apps to ease meal planning! From recipes, to restaurant suggestion,s to food delivery apps we've got you covered! We're excited to try EatWith and their private chefs for our next dinner party!
ChefsFeed is the inside connection to the best dishes and food culture. They offers chefs a platform to engage with guests, featuring reviews from more than 1,000 chefs in 24 cities. Who doesn't want the inside scoop from the chefs themselves? Users can read up to date reviews on food and restaurant reviews, check out chefs recommendations and search for reviews by chef, dish, cuisine or keywords.
GrubHub is an online and mobile food ordering company dedicated to connecting hungry diners with local takeout restaurants. You can order directly from approximately 35,000 takeout restaurants in more than 900 U.S. cities and London. If your hosting a get together, but don't feel like cooking, just order in. With Grubhub, food for everyone is just a click away!
EatWith is a community marketplace offering authentic dining experiences in people's homes in over 150 cities around the world. Through EatWith guests can not only connect with amazing hosts, and enjoy delicious homemade cuisine, but you can also hire a chef for your very own custom private event! You team up with a chef to create an intimate event and personalized menu your guests will not forget!
Yummly is the ultimate kitchen tool and recipe discovery app that combines beautiful pictures with recipes from around the web to make it easier for you cook, eat and share. You can filter recipes by the ingredients you have on hand, create different recipe boxes, and build shopping lists for the week based on the recipes you choose. It's perfect if you're hosting a dinner party and plan to cook!
Evernote is a great event planning tool we often talk about to stay organized, but there is also food version? Whether you're organizing recipes, looking for a good place to eat, or just want to lifelog meals, Evernote Food is an ideal companion app. You can save recipes from the web just like Evernote, and so much more!
What food apps do you use? Let us know with a comments below or message us on Facebook and Twitter!
---
---