You just met with a potential client and it's time for you're ready to get some new business! You know all the facts about your client's event deets, what their goals are and what they are trying to accomplish. In the back of your head, you know this proposal is the key to your success! You may be a little nervous, but ABCey is here to help with some tips for a winning event proposal!
1. Address your client's needs
By summarizing or listing all the client's desires and goals for their event, it provides reassurance. They know you understand their vision and will create their event with them in mind. In addition, this creates a good opportunity for you to add any suggestions you may have! These needs can come from anything mentioned in the initial meeting!
2. Execution
Show your client each stage of your execution process! You can include a variety of things, including your management process and RFP stage, your strategy, creating a timeline with adjustable milestones, and/or execution! This communication ensures that the client understands each step of your planning process and will eliminate any guessing games. It also conveys your organizational skills and shows you know what steps it takes to plan an event.
3. Showcase your experience!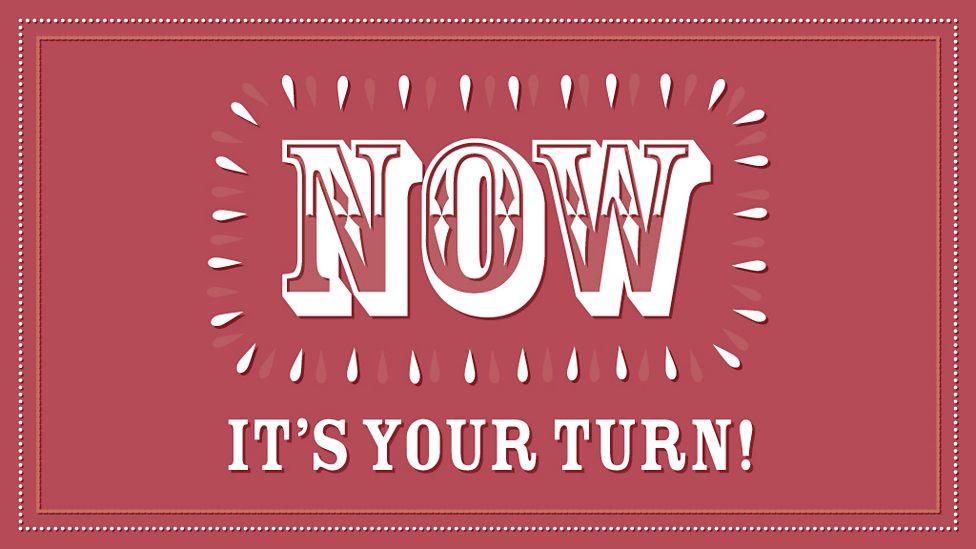 This is your moment to shine! This reinforces all your strengths and showcases why you're the best choice for their event. Don't forget to insert any big company names if you've organized past events! In addition, be sure to include pictures of your past events with the most relevant ones flanking the top. (We knew those event pictures would come in handy!) Also, this is a great place to input any client testimonials and references.
4. Budget
Carefully break down each component and create a visual representation of the budget. One of our favorite ways to stay organized is to use a spreadsheet! It is easy to show each variable that incurs a cost, so the client is not confused about any fee or charge! This aspect of your proposal is a game changer, so do take your time! If you need any help with your budget, Event Manager Blog has an amazing event budget calculator!
5. Be visual
Inputting images and making your proposal visual make it visually appealing and easier to digest for the client. Also, the client will have an easier time envisioning your ideas for the event!
Before you submit your event proposal, be sure to double check for any typos or errors!
Now that you're ready, go write that winning event proposal! Which tips will you be using? We'd love to hear from you! Let us know in the comments below or on Facebook or Twitter!
---
Capturing the raw, spontaneous moments of events is something all photographers aim to do. There are a lot of little things that can make diving into special event photography much easier or much harder on yourself. Below are a few event photography ideas of how to prepare and execute your photo skills at your next event!  
Take Pre-Event Shots
The event planner is responsible for all the little details at each event. Therefore, they will love that you captured shots of the room prior to the guests arrival. Not only will it be something they can use to sell their services in the future, it will also allow them to catalog the set-up in case they have a very similar type of event in the space again. Photo from ABCey's Loreal & Skinceuticals PR & Media event in February 2010. 
Capture The Event's Story
Every event has it's own story. Try to capture the entire story of the event & show the full scale. Take pictures prior and snap shots as people arrive. During the main event, set your camera to burst mode and shoot as many shots as you can. Bring a large amount of memory cards, as space should not dictate how many shots you should take. Candid audience or crowd shots are nice here and there, but a good rule of thumb is that once plates go down and people are eating, keep the camera pointed away from the tables and onto the stage. Photo from ABCey's BlackJet SF event in Union Square in February 2013. 
Edit Hard & Deliver Quickly
Once you edit your photos down to the best images, bring your files into your editing software and crank out the images. Make sure your images looks crispy and clean. Get your photos to your client as soon as possible after the event. They will appreciate the efficiency and attention to their event! Photo from ABCey's Brit + Co Remake Event Day 1. 
Snap Guests Looking Engaged & Enjoying Themselves

It can take some patience, but make sure you get images that indicate everyone was having a good time. Make sure guests, especially high-level executives aren't caught in goofy or unflattering expressions! Photo from ABCey's Blumberg Capital event. 
Capture a Full Room

 

You want to make sure that the event looks well-attended with lots of people. Focus in on larger clumps of people to provide shots that indicate the event was crowded! Photo from ABCey's UpStart 10x event in May 2017. 
______________________________________________________________
What photo tips to you use for events? Let us know in the comments below, or on our Facebook & Twitter pages!
Sources: Digital Photography School, MostlyLisa, ABCey's Event Photos
---
New trends in projection mapping & lighting make events immersive and interactive for any sized audience! From lasers, to 3D projection mapping, to motorized lights, these trends will blow your mind and create a memorable event that your guests will never forget!
1. Motorized Lighting Structures
No matter how big your event is, Motorized lights are a great way to involve your whole audience and make them feel closer to the center of the event! These funky and fun lights will bring your event to the next level!
 2. Lasers
Lasers will enhance any event! They have the ability to sync with your music, be programmed to draw shapes, project basic images on surfaces, and extend across your entire audience! Who wouldn't want lasers at their event?
3. LED Beam/Spots

Whether it is a corporate event or a night out with friends, LED beam/spot lights make the experience colorful and fun! LED Beams/Spots are immersive lights that are placed on a beam and then programmed with colors, positions, cues, and patterned motions. These dynamic lights bring the room to life!
4. 3D Projection Mapping
3D projection maps are a must have at every event! The projection maps light onto 3D objects to bring them to life as engaging displays. These extraordinary displays make a great fit for reveals, brand launches, all kinds of presentations, concerts, entertainment events and corporate events! Not to mention, they're fun and cool to look at!
 5. Sports Arena Projection Mapping & Lighting

Make any sports game more interactive and fun by adding projection lighting! Use these lights to entice more people to buy tickets and boost sales! Projection lighting can be used after a goal is scored, an exciting half-time show and so much more!
6. Hologram Videos
Spinifex Group created an awesome hologram videohfor Buick Shanghai Auto Show! Hologram videos are a great feature for all kinds of events!
7.  Interactive Projection Mapping
Interactive projection mapping is the perfect addition to any event! This new technology is the best way to get guest's feedback as well as engage with your audience!
8. GostMESH
TDC presents the newest updates in projection fabrics: GostMesh! This incredible new technology combined with projection allows for a one of a kind experience. GostMESH creates bright moving images that are sure to make your event venue pop!
9. Architectural Video Mapping
Make your next event an experience your guests will never forget! Architectural video mapping will make your event an out of this world experience by transforming the event venue into absolutely anything you want!
10. Neon Black Lights

Neon UV Black lights makes any event venue extraordinary! Turn your bland ordinary event space into a funky glow in the dark black light party!
How would you use this new and exciting technology to improve your event? What're your favorite trends in projection mapping & lighting? Let us know on Facebook and Twitter?
SaveSave
SaveSave
---
---
At ABCey, we are always looking for new and innovative ways to take our events to the next level. Giggle and Riot Funbooths, a Sacramento based interactive open air photo booth rental service, recently came and set up their photo booth at two of ABCey's most recent events, one being my personal engagement party!
G&R provided super high resolution on-the-spot prints, social media functionality so people could text or email their photos, funny props, and more backdrops than a crazy cat lady has cats! No kidding! They also do custom work if there isn't a perfect match. You can fit tons of people in each picture, and we've heard their record is 26!
Giggle and Riot was created by top notch wedding photographers Caroline Winata and Josh Daniels at Milou and Olin Photography so that guests could have a "non-lame" photo booth experience at events! Their mission is to reinvent the boring old photo booth concept using high powered studio lights, modern DSLR cameras, their sick sense of humor, top notch customer service, gobs of style, a little giggling and a lot of rioting. The result: a hilarious funbooth that's as unique, supertastic and fun-filled as you are!
What do you think of Giggle and Riot?! Be sure to keep up with their news and fun photos via Facebook, or to view all of their online galleries, click here! Let us know your thoughts in the comments below or on Facebook & Twitter.
---
Tech Tuesday highlights the best and brightest ideas in the tech world. ABCey would like to recognize these up and coming companies for their innovative ideas and ability to think outside the box!
Thanks to mobile technology, almost anyone can act as a photographer using their phone.  People can easily post pictures all over Facebook, Instagram, or share in their personal group chats. With so many different platforms,  it's sometimes difficult to capture all of your photos in one spot. Thankfully, a new app called Memory Meld may be able to help!
Memory Meld allows users to capture, preserve, and share their memories safely. All pictures are uploaded directly to a private event page where guests can either upload more photos, or download ones already posted from others.
This is especially great for event organizers so they don't have to bug everyone individually to send their photos. All the organizer has to do is visit Memory Meld and create a new event. Once an access code is created and shared, users are free to upload whenever they want. 
The app works well for weddings, birthday parties, family gatherings, concerts, sporting events, and work outings. Be sure to give Memory Meld a try at your next event! Let us know what you think in the comments below or on Facebook or Twitter!
---