Startup Monday is ABCey's weekly post that features some of the best and brightest companies in the Bay Area. They are often companies that we have our eye on or have worked with in the past & would like to share with friends and followers of ABCey Events!
IFTTT (pronounced like "gift" without the "g") is a San Francisco-based startup offering a service that lets you create connections with the simple phrase of: 
How IFTTT works: "Triggers" (the "this" part of the recipe) are the starting blocks for your connection. For example, a trigger could be: "I"m tagged in a photo on Facebook." The "Action" (the "that" part of the recipe) completes the connection and produces a result. A potential action to the Facebook photo trigger could be: "send me a text message." So the recipe would be, "If I'm tagged in a photo on Facebook, then send me a text message."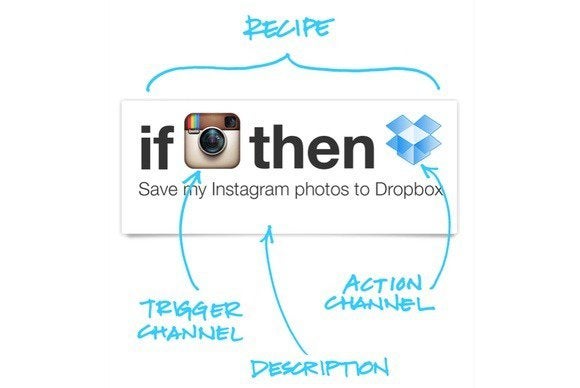 Why we love IFTTT: IFTTT makes our lives as event planners so much easier with the simple statement of "if this then that." Not only is the service so easy to use, but it allows us to make personal recipes regarding whichever channels we want! Whenever we receive a new email from a client, we can put it in the corresponding file or be notified via text message immediately. If we post a new blog, it can also be automatically posted on to our LinkedIn, Facebook, and Twitter accounts!
Would you IFTTT to help you plan your next event? Let us know in the comments below or on Facebook and Twitter.
---