---
It's almost Friday! ABCey brings you this week's San Francisco Weekend Lineup with the top events happening in the Bay Area! We hope you have plenty of room on your schedule. We have things from Street Soccer USA to TreasureFest to Guaclandia!
July 27-29 | 3pm – 11pm | Free admission | Alameda County Fairgrounds, Pleasanton, CA
Bring all your friends! It's the first ever NorCal Night Market with with food, games, art, shopping, and performances at Alameda County Fairgrounds! It's the perfect place to find unique and amazing gifts for all your loved ones from crafts vendors or commission a special piece by a local artist at our Art Walk!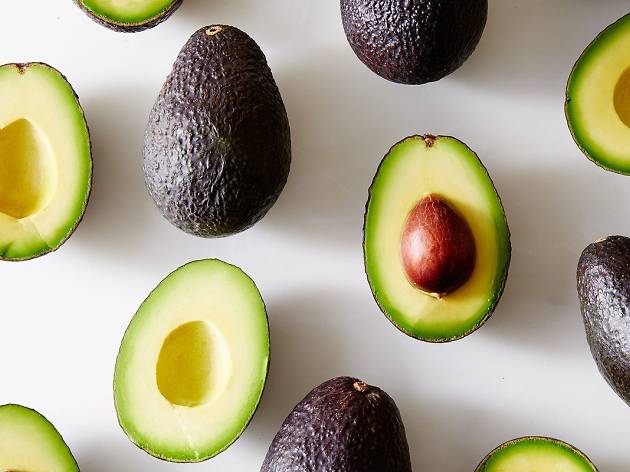 July 27-28 | Times vary by day | Free admission | SF Marathon Health & Fitness Expo, 2 Marina Boulevard
Love avocados? Express your love at Guaclandia! The makers of the WHOLLY GUACAMOLE® brand invite Bay Area residents to visit Guaclandia, its one-of-a-kind mobile exhibit dedicated to all things avocado. It'll be filled with Instagram-able photo ops paired with tons of guacamole on the side!
Saturday, July 28 | 11am – 2:30pm | Free admission | Waverly Place, San Francisco
Craving Chinatown is the first food festival in the Chinatown community! It will feature a selection of restaurants and foods that bring back memories of the San Francisco Chinatown community. Local Chinatown restaurants will feature unique dishes and snacks as well as food demonstrations! It'll be the perfect San Francisco weekend!
July 28-29 | 9am – 5pm | Free | Union Square, San Francisco
We're just as upset as you are that the World Cup ended! But not to fret, Street Soccer USA is coming to San Francisco! Teams from all ages and backgrounds will come together to share and to celebrate their diversity and passion for our city in our Social Impact, Corporate, and Open Cup competitions. Find your friends and cheer for your favorite team!
July 28-29 | 10am – 4pm | Cost: $5.00 | 500 Ave n, San Francisco, CA 94130
TreasureFest hosts 400+ local artists, makers, designers, antique collectors, under ground food start-ups, & more. Hope your bellies are empty and your dancing shoes are on because there are tons of food trucks and food tents with Hawaiian inspired dishes and local bands will be playing all day long! Also, the first 1000 each day get lei'd! (free leis).
Sunset Campout 2018
July 27-30 | Friday 12:00pm – Monday 9am | Cost: $205+ | Belden Town Resort, Belden CA 95915
Be prepared for a weekend full of amazing artists like  Solar, Galen and J-Bird, to get you pumped! There'll also be muralists and live painters, as well as art installations and interactive pieces. If you're ready for a weekend full of fun in the river, friends, art, music, and food, pack your bags!
What does your San Francisco weekend lineup look like?
Which events are you most excited about? Did you go to one and loved it? We'd love to hear from you! Let us know about it in the comments below or on Facebook or Twitter! We hope to see you there!
---
It's almost Friday! ABCey brings you this week's Weekend Lineup with the top events in the Bay Area for the upcoming weekend! After the long 4th of July weekend, here are some amazing events to keep the fun going!
Pro Beach Volleyball Tournament 
July 6-9th | All Day 9am-6pm | Cost: FREE! | AVP San Francisco Open | Piers 30-32 
Starting Thursday through Sunday, The Mens & Women's AVP Pro Beach Volleyball Tour will make its return to San Francisco. Sit back & relax & enjoy some exciting beach volleyball with the scenic Bay Bridge looming overhead. 
Friday Nights at the de Young
Friday July 7th | 5-8:30pm | Cost: FREE! | Golden Gate Park | 50 Hagiwara Tea Garden Drive
San Francisco, CA
Friday Nights at the de Young programs are after-hours art "happenings" that include a mix of live music, dance, theater performances & more! The café also offers a special Friday Night menu and specialty cocktails! 
French Fry Fest
Saturday July 8th | 11am-5pm | Cost: $5 General Admission, $35 All You Can Drink Craft Beer & Sangria, Ages 10 & Under – FREE!  | Soma StrEat Food Park | 428 11th Street San Francisco, CA 
SoMa StrEat Food Park and Broke Ass Stuart are teaming up to bring you the Bay's most delicious food trucks and pop-up shops. Come enjoy some fry specials to the sound of disco funk jams all day! 
Refreshments and Resistance: A Benefit for ACLU
Saturday June 8th | 11am-3pm | Cost: $30 | Spark Social SF | 601 Mission Bay Boulevard North | San Francisco, CA
ACLU is a group of professional women who have been awakened to their capacity to effectively drive positive, progressive change in our country. Proceeds will be donated to the ACLU, which works to protect and expand Americans' freedom to vote. Your donation includes bottomless sangria, mimosas, or a non-alcoholic refreshment of your choice! 
Sunset Silent Disco Yoga
Sunday July 9th | 6:15-7:30pm | Baker Beach | San Francisco CA 
Yoga at the golden hour with curated music, the incredible SF community, and outdoor yoga teacher and founder Julie Aiello.  Come enjoy this picturesque, peaceful, and fun environment for some relaxing yoga. They even supply headphones so you can listen to the teacher + to curated music together! 
_____________________________________________________________________
What events will you be attending this weekend? Let us know in the comments below or on our Facebook or Twitter page! 
Sources: SF Fun Cheap, EventBrite, De Young website, EventBrite, EventBrite
---
It's almost Friday! ABCey brings you the Weekend Lineup for the best upcoming events in the Bay Area! There is everything from music and food festivals to a relaxing Father's Day bike ride through the San Francisco Zoo!
Weekend Lineup: San Francisco's World Refugee Day
Friday June 16th | 12-3:30pm | Free Admission | Mission District, 1850 Mission Street, San Francisco, CA
You don't want to miss San Francisco's World Refugee Day! It's fun and it's for a good cause! The days consists of cultural performances, international food, music, speakers, a talent show, a costume show and more to commemorate the bravery and contributions of refugees!
Phono Del Sol Music and Food Festival 
Saturday June 17th | 12-7pm | General Admission $29 | Potrero Del Sol Park (La Raza), 1500 Utah Street, San Francisco, CA
Phono Del Sol is a music & food festival that has an awesome lineup with 10 bands that will be performing all day long! There will also be 10 food trucks with an assortment of different types cuisine as well as a skate park! This festival is an all-age friendly event that will be the highlight of your weekend!
Presidio Kite Festival
Saturday June 17th | 12pm-5pm | Free Admission | Main Parade Ground, 103 Montgomery St, San Francisco, California 94129
Make your dad feel extra special this year and take him to the Presidio Kite Festival! This family-friendly event is the perfect way to celebrate Father's Day Weekend! Get your whole family together and head out to Presidio Park for some fun in the sun!
Raise the Temple!
Saturday June 17th | 2-10pm | General Admission $20-$27 | The Midway, 900 Marin Street, San Francisco, CA 94124
This day filled with music, art, and wellness is a fundraiser for the 2017 Temple at Burning Man! Come and show your support the build of the 18th Incarnation of The Burning Man Temple! All profits go to The Temple Build!
North Beach Festival
Saturday and Sunday June 17th-18th | 10am-6pm | Free Admission | Washington Square Park, North Beach District, San Francisco, CA
Don't miss out on San Francisco's 63rd annual North Beach Festival! There's obviously a reason it has been going on for this long! There will be all sorts of foods, a variety of drinks and amazing live entertainment!
Father's Day Bike About
Sunday June 18th | 8:30am-11:30am | $30 per peddler | San Francisco Zoo, Sloat Blvd & Great Hwy, San Francisco, CA 94132
Bring your family and celebrate Father's Day with an exciting hour-and-a-half long bike ride through the San Francisco Zoo! Everyone will enjoy seeing all of the exotic zoo animals! Make this Father's Day one your family never forgets!
Will you be attending any of these Weekend Lineup events? What other San Francisco events are you excited about this weekend? Let us know in the comments below or on Facebook and  Twitter!
---