It's almost Friday! ABCey brings you this week's San Francisco Weekend Lineup with the top events happening in the Bay Area! We hope you have plenty of room on your schedule. We have things from Street Soccer USA to TreasureFest to Guaclandia!
July 27-29 | 3pm – 11pm | Free admission | Alameda County Fairgrounds, Pleasanton, CA
Bring all your friends! It's the first ever NorCal Night Market with with food, games, art, shopping, and performances at Alameda County Fairgrounds! It's the perfect place to find unique and amazing gifts for all your loved ones from crafts vendors or commission a special piece by a local artist at our Art Walk!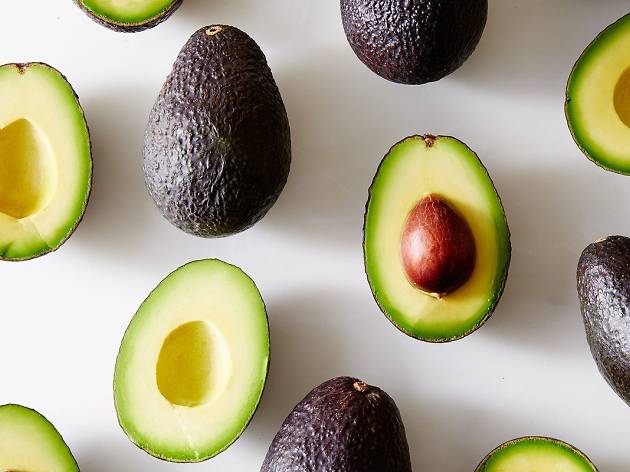 July 27-28 | Times vary by day | Free admission | SF Marathon Health & Fitness Expo, 2 Marina Boulevard
Love avocados? Express your love at Guaclandia! The makers of the WHOLLY GUACAMOLE® brand invite Bay Area residents to visit Guaclandia, its one-of-a-kind mobile exhibit dedicated to all things avocado. It'll be filled with Instagram-able photo ops paired with tons of guacamole on the side!
Saturday, July 28 | 11am – 2:30pm | Free admission | Waverly Place, San Francisco
Craving Chinatown is the first food festival in the Chinatown community! It will feature a selection of restaurants and foods that bring back memories of the San Francisco Chinatown community. Local Chinatown restaurants will feature unique dishes and snacks as well as food demonstrations! It'll be the perfect San Francisco weekend!
July 28-29 | 9am – 5pm | Free | Union Square, San Francisco
We're just as upset as you are that the World Cup ended! But not to fret, Street Soccer USA is coming to San Francisco! Teams from all ages and backgrounds will come together to share and to celebrate their diversity and passion for our city in our Social Impact, Corporate, and Open Cup competitions. Find your friends and cheer for your favorite team!
July 28-29 | 10am – 4pm | Cost: $5.00 | 500 Ave n, San Francisco, CA 94130
TreasureFest hosts 400+ local artists, makers, designers, antique collectors, under ground food start-ups, & more. Hope your bellies are empty and your dancing shoes are on because there are tons of food trucks and food tents with Hawaiian inspired dishes and local bands will be playing all day long! Also, the first 1000 each day get lei'd! (free leis).
Sunset Campout 2018
July 27-30 | Friday 12:00pm – Monday 9am | Cost: $205+ | Belden Town Resort, Belden CA 95915
Be prepared for a weekend full of amazing artists like  Solar, Galen and J-Bird, to get you pumped! There'll also be muralists and live painters, as well as art installations and interactive pieces. If you're ready for a weekend full of fun in the river, friends, art, music, and food, pack your bags!
What does your San Francisco weekend lineup look like?
Which events are you most excited about? Did you go to one and loved it? We'd love to hear from you! Let us know about it in the comments below or on Facebook or Twitter! We hope to see you there!
---
Happy Thursday! ABCey Events has the Weekend Lineup with a list of the top Bay Area Weekend events! Whether you are looking to find a new favorite beer or want to break it down on the dance floor, this list has what you're looking for!
---
February 10 | 6 – 10:30pm | Tickets | Pier 48 | San Francisco
Love craft beers? 125 Breweries from NorCal are heading to Pier 48 this weekend! Enjoy your beers with some of the best Bay Area food there as well!
February 11 & 12 | 10 – 4:30 & 9 – 5 | Chinatown | San Francisco 
Chinatown is the place to be this weekend! Make Chinese lanterns and kite and see folk dancing and puppet shows. Additionally, the Chinese New Year Parade will be happening on Saturday and is known has one of the top ten parades in the world! Extra bonus this year as Cirque du Soleil will be performing!
February 2-16 | List of Events | San Francisco
Indiefest not only shows awesome movies but features a ton of fun events as well. This weekend does not disappoint as the 14th annual Big Lebowski Party is happening this Friday at the Brava Theater! Dress up for the costume contest, drink a White Russian and show off your Lebowski knowledge during trivia. The fun doesn't stop on Sunday as there is Princess Bride Bingo. Watch the film and play along on your board for a chance to win awesome prizes.. and don't forget the open bar!
February 11 & 12 | Pier 39 | San Francisco
39,000 tulips will be blooming at Pier 39! Learn some gardening tips and Instagram a beautiful photo of the tulips this weekend!
February 10 | 6 – 9AM | Tickets | City Nights | San Francisco
Wake up early tomorrow and party before work! Daybreaker SF is hosting a dance party  to benefit ACLU this Friday. Millennials will love the 90s theme while also enjoying yoga, fresh juice, and of course dancing!
---
Will you be attending any of these Bay Area/SF events? What other SF events are you excited about this weekend? Let us know in the comments below or on Facebook and  Twitter!
---