---
---
Startup Monday is ABCey's weekly post that showcases some of the best and most innovative startups based in the San Francisco Bay Area! These are often companies that we have our eye on or have worked with in the past. This week, the spotlight's on Modsy – the company who wants to revolutionize the way we decorate our homes!
What is Modsy?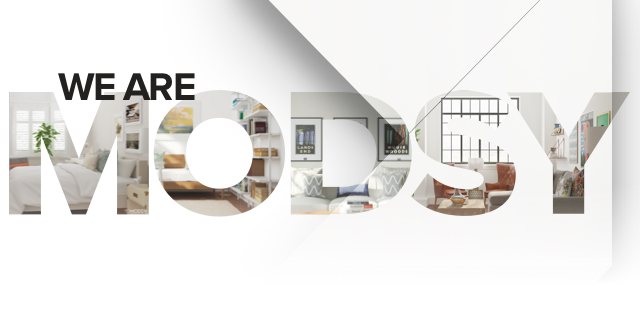 Founded in 2015, Modsy was designed to tackle a common problem: how will you know if the furniture you buy looks good in your house? If you've ever furnished or redecorated a house, you know it is a huge feat and involves tons of guesswork. Modsy wanted to make home design fun and easy to cut down all the trips to the furniture store. How? By letting their customers "try on" furniture!
How it works
If you've ever played The Sims, you're going to love this! First, you snap a couple pictures of your space and include the measurements, and Modsy will create a 3D model of your space. Then, their team will create a personalized room design based on your vision, budget, and layout needs. If you're not the biggest fan of the furniture, not to fret! Here's where your personal touch comes in: you are able to swap out furniture to your liking. If you are head-over-heels in love with the customized design, you can also buy the furniture directly from the layout! There goes the trips to the furniture store out the window!
Why we love Modsy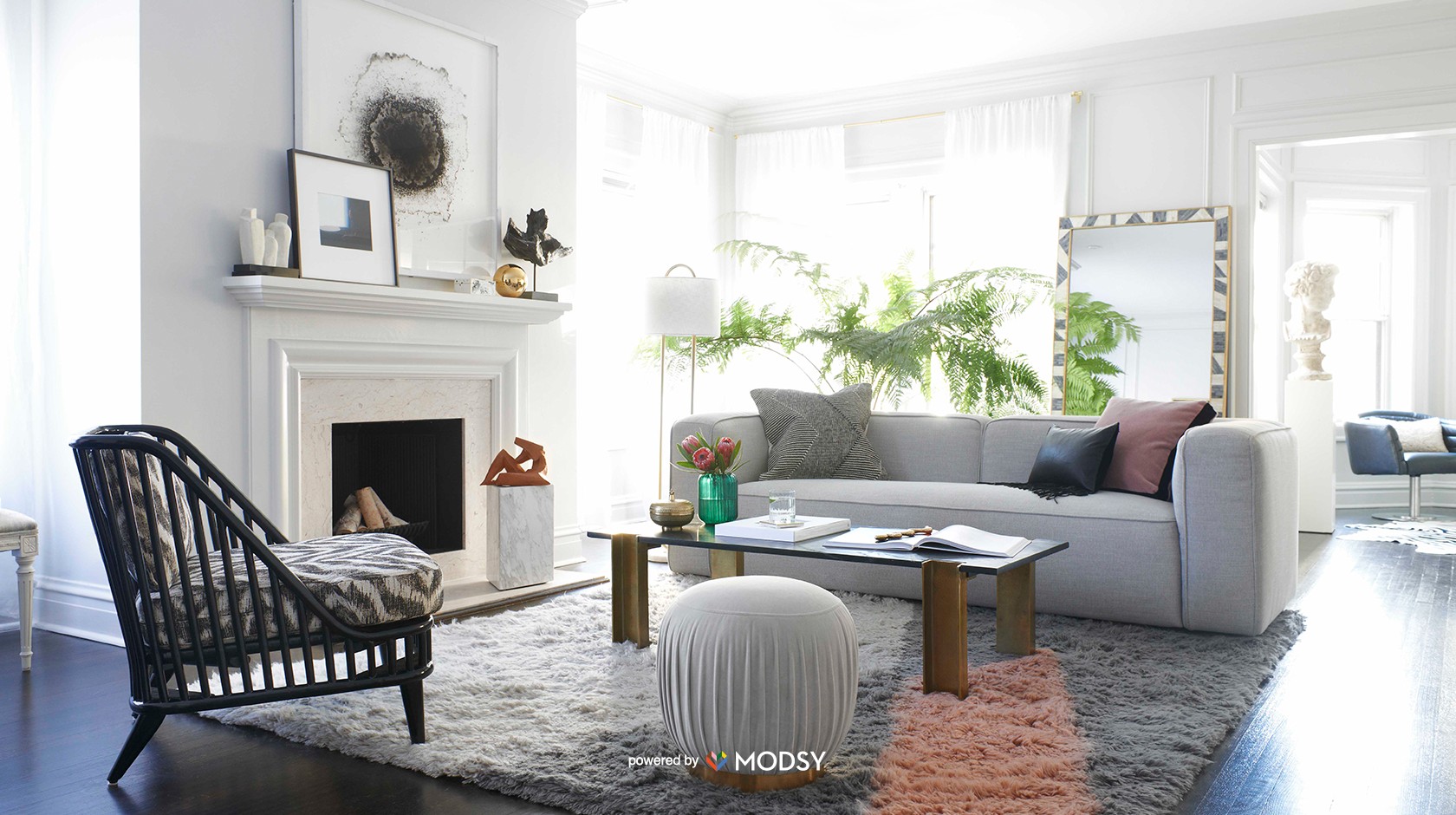 We love Modsy because decorating our homes used to be a process that entails nail-biting, stressful guesswork in the middle of a showroom! We can see how experts would design our space and also switch elements out for a personal touch! As event planners, we would love to to see if it could use it to design spaces for events! It could be a fun way to try out new designs.
Will you use Modsy? Have you worked with them before? We'd love to hear from you! Let us know in the comments below or on Facebook and Twitter!
If you'd like to see other San Francisco startups we've featured before, click here.
---
---
New trends in projection mapping & lighting make events immersive and interactive for any sized audience! From lasers, to 3D projection mapping, to motorized lights, these trends will blow your mind and create a memorable event that your guests will never forget!
1. Motorized Lighting Structures
No matter how big your event is, Motorized lights are a great way to involve your whole audience and make them feel closer to the center of the event! These funky and fun lights will bring your event to the next level!
 2. Lasers
Lasers will enhance any event! They have the ability to sync with your music, be programmed to draw shapes, project basic images on surfaces, and extend across your entire audience! Who wouldn't want lasers at their event?
3. LED Beam/Spots

Whether it is a corporate event or a night out with friends, LED beam/spot lights make the experience colorful and fun! LED Beams/Spots are immersive lights that are placed on a beam and then programmed with colors, positions, cues, and patterned motions. These dynamic lights bring the room to life!
4. 3D Projection Mapping
3D projection maps are a must have at every event! The projection maps light onto 3D objects to bring them to life as engaging displays. These extraordinary displays make a great fit for reveals, brand launches, all kinds of presentations, concerts, entertainment events and corporate events! Not to mention, they're fun and cool to look at!
 5. Sports Arena Projection Mapping & Lighting

Make any sports game more interactive and fun by adding projection lighting! Use these lights to entice more people to buy tickets and boost sales! Projection lighting can be used after a goal is scored, an exciting half-time show and so much more!
6. Hologram Videos
Spinifex Group created an awesome hologram videohfor Buick Shanghai Auto Show! Hologram videos are a great feature for all kinds of events!
7.  Interactive Projection Mapping
Interactive projection mapping is the perfect addition to any event! This new technology is the best way to get guest's feedback as well as engage with your audience!
8. GostMESH
TDC presents the newest updates in projection fabrics: GostMesh! This incredible new technology combined with projection allows for a one of a kind experience. GostMESH creates bright moving images that are sure to make your event venue pop!
9. Architectural Video Mapping
Make your next event an experience your guests will never forget! Architectural video mapping will make your event an out of this world experience by transforming the event venue into absolutely anything you want!
10. Neon Black Lights

Neon UV Black lights makes any event venue extraordinary! Turn your bland ordinary event space into a funky glow in the dark black light party!
How would you use this new and exciting technology to improve your event? What're your favorite trends in projection mapping & lighting? Let us know on Facebook and Twitter?
SaveSave
SaveSave
---
---
We are SO excited to finally announce our collaboration with Brit.co to produce the RE:MAKE Event! Put this on your calendars now because you will not want to miss this!!
This two-day event will be held at the fabulous and iconic Fort Mason Festival Pavilion. Day 1 is set up as a conference with tons of innovative speakers, like Randi Zuckerberg and 3D printing master Christ Anderson, to spark a discussion about technology's effect on the creative world. Day 1 will cover many of the themes Brit.co's website explores, such as DIY, fashion, tech, and lifestyle. The first day is invitation-only; to request your invite, click here.
You'll definitely want to snag a pass for Day 2 if you're a lover of all things creative and fun! RE:MAKE opens up for a public, free convention with over 100 artisans and makers stations ranging from jewelry design to 3D printers. You can easily spend the entire weekend feeding your creative side surrounded by one-of-a-kind crafters and industry leaders! 
 Are you as excited for this event as we are?? Share your good vibes with us in a comment and on Facebook & Twitter!
---