You just met with a potential client and it's time for you're ready to get some new business! You know all the facts about your client's event deets, what their goals are and what they are trying to accomplish. In the back of your head, you know this proposal is the key to your success! You may be a little nervous, but ABCey is here to help with some tips for a winning event proposal!
1. Address your client's needs
By summarizing or listing all the client's desires and goals for their event, it provides reassurance. They know you understand their vision and will create their event with them in mind. In addition, this creates a good opportunity for you to add any suggestions you may have! These needs can come from anything mentioned in the initial meeting!
2. Execution
Show your client each stage of your execution process! You can include a variety of things, including your management process and RFP stage, your strategy, creating a timeline with adjustable milestones, and/or execution! This communication ensures that the client understands each step of your planning process and will eliminate any guessing games. It also conveys your organizational skills and shows you know what steps it takes to plan an event.
3. Showcase your experience!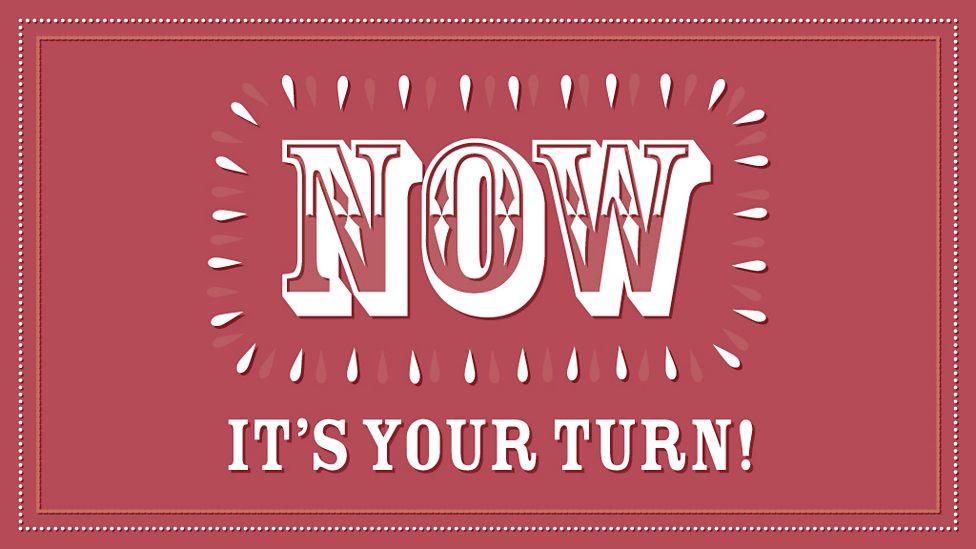 This is your moment to shine! This reinforces all your strengths and showcases why you're the best choice for their event. Don't forget to insert any big company names if you've organized past events! In addition, be sure to include pictures of your past events with the most relevant ones flanking the top. (We knew those event pictures would come in handy!) Also, this is a great place to input any client testimonials and references.
4. Budget
Carefully break down each component and create a visual representation of the budget. One of our favorite ways to stay organized is to use a spreadsheet! It is easy to show each variable that incurs a cost, so the client is not confused about any fee or charge! This aspect of your proposal is a game changer, so do take your time! If you need any help with your budget, Event Manager Blog has an amazing event budget calculator!
5. Be visual
Inputting images and making your proposal visual make it visually appealing and easier to digest for the client. Also, the client will have an easier time envisioning your ideas for the event!
Before you submit your event proposal, be sure to double check for any typos or errors!
Now that you're ready, go write that winning event proposal! Which tips will you be using? We'd love to hear from you! Let us know in the comments below or on Facebook or Twitter!
---
It's almost Friday! ABCey brings you this week's Weekend Lineup with the top events in the Bay Area for the upcoming weekend! After the long 4th of July weekend, here are some amazing events to keep the fun going!
Pro Beach Volleyball Tournament 
July 6-9th | All Day 9am-6pm | Cost: FREE! | AVP San Francisco Open | Piers 30-32 
Starting Thursday through Sunday, The Mens & Women's AVP Pro Beach Volleyball Tour will make its return to San Francisco. Sit back & relax & enjoy some exciting beach volleyball with the scenic Bay Bridge looming overhead. 
Friday Nights at the de Young
Friday July 7th | 5-8:30pm | Cost: FREE! | Golden Gate Park | 50 Hagiwara Tea Garden Drive
San Francisco, CA
Friday Nights at the de Young programs are after-hours art "happenings" that include a mix of live music, dance, theater performances & more! The café also offers a special Friday Night menu and specialty cocktails! 
French Fry Fest
Saturday July 8th | 11am-5pm | Cost: $5 General Admission, $35 All You Can Drink Craft Beer & Sangria, Ages 10 & Under – FREE!  | Soma StrEat Food Park | 428 11th Street San Francisco, CA 
SoMa StrEat Food Park and Broke Ass Stuart are teaming up to bring you the Bay's most delicious food trucks and pop-up shops. Come enjoy some fry specials to the sound of disco funk jams all day! 
Refreshments and Resistance: A Benefit for ACLU
Saturday June 8th | 11am-3pm | Cost: $30 | Spark Social SF | 601 Mission Bay Boulevard North | San Francisco, CA
ACLU is a group of professional women who have been awakened to their capacity to effectively drive positive, progressive change in our country. Proceeds will be donated to the ACLU, which works to protect and expand Americans' freedom to vote. Your donation includes bottomless sangria, mimosas, or a non-alcoholic refreshment of your choice! 
Sunset Silent Disco Yoga
Sunday July 9th | 6:15-7:30pm | Baker Beach | San Francisco CA 
Yoga at the golden hour with curated music, the incredible SF community, and outdoor yoga teacher and founder Julie Aiello.  Come enjoy this picturesque, peaceful, and fun environment for some relaxing yoga. They even supply headphones so you can listen to the teacher + to curated music together! 
_____________________________________________________________________
What events will you be attending this weekend? Let us know in the comments below or on our Facebook or Twitter page! 
Sources: SF Fun Cheap, EventBrite, De Young website, EventBrite, EventBrite
---
It's almost Friday! ABCey brings you the Weekend Lineup for the best upcoming events in the Bay Area! There is everything from music and cruises to county fairs and 4th of July festivities! 
---
Weekend Lineup: Marin County Fair!
June 30th-July 4th| 11am-11pm | General Admission $15-$20 | 10 Avenue of the Flags, San Rafael, CA 94903
Don't miss the chance to celebrate the Summer of Love's 50th Anniversary at the Marin County Fair this upcoming weekend! The fair wants to commemorate the 1967 Summer of Love by sticking to it's core values of family, art, agriculture and the environment. Not only will this weekend consist of music, food, and entertainment, it will also include a touch of the groovy culture from the 60's!
Fillmore Jazz Festival
Saturday July 1st-2nd | 10am-6pm | Free Admission | Fillmore Street between Jackson & Eddy Street, San Francisco, CA
The 33rd annual Fillmore Jazz Festival is here! This day is filled with music as it blends art and soul together in the most unique neighborhood! Come listen to live music over this Independence Day weekend!
Independence Day Camp
Saturday, July 1st | 12pm- 4pm| General Admission $18 | 601 Mission Bay Blvd North, San Francisco, CA 94158
This old-school day camp is a chance for families and friends to have a little fun! Come celebrate this 4th of July weekend with food trucks, games, beer and more! Not to mention, beers and flights are up for grabs at the bar for the kids over the age of 21!
Tycho at The Greek Theatre
Friday, June 30th | 7:30 pm | General Admission $45 | 2001 Gayley Road, Berkeley, CA 94720
This Friday, don't miss the chance to see Tycho perform at The Greek Theatre in Berkeley! If you love soothing music and tranquil melodies with a touch of electric, than this is the place to be to get your groove on!
4th of July Fireworks Cruise
Tuesday, July 4th | 7:30pm- 10:30pm | Tickets $50-$80 | 40 Pier, Suite 4, San Francisco, CA 94107
Watch fireworks from a boat this year to get the full 4th of July experience! Come set sail on the pacific ocean to enjoy the show with food and beverages provided by Rendezvous Charters!
---
Will you be attending any of these Weekend Lineup events? What other Bay Area events are you excited about this weekend? Let us know in the comments below or on Facebook and  Twitter!
---
---
It's almost Friday! ABCey brings you this week's Weekend Lineup with the top events in the Bay Area for the upcoming weekend! We've got everything from a  circus-themed dinner, to wine and beer tastings, and even hot air balloons! 
Thursday June 8th | 5-9pm |  Free Admission, $30 All You Can Drink Craft Beer | Spark Social SF, 601 Mission Bay Boulevard, North San Francisco, CA
Kick-off your carefree summer with exceptional beer and fresh air for an all-you-can-drink tasting adventure in the city! Featuring drinks from Fieldwork Brewing Company, New Bohemia Brewing Company, Drake's Brewing Company, and more! 
Starting Friday, June 9-17th | 7:30pm-Midnight | Cost: $50-$130 |  Ages 21+ | Tortona Big Top 2001 Ferry Point Alameda, CA  
From the co-creators of The Edwardian Ball, New Bohemia NYE, Phantasm SF, Lagunitas Beer Circus is the nightlife event of a lifetime. A circus-themed, dinner and theater experience that you will surely not forget! A wonderful night out that explores San Francisco's scandalous history and with a world-renowned performance.  
Weekend Lineup's Wine Down Fridays 
Friday June 9th | 5-8pm | Cost: FREE entry! | Urbano Cellars, 2323 B Fourth St. Berkeley, CA 94710
Friday's call for wine & food trucks! Get the weekend started with some delicious wine, food trucks, live music & art! A perfect start to your Friday night.
Sonoma County Hot Air Balloon Classic 2017
Saturday June 10th & Sunday June 11th  | 4am-10:30am  | Kids $5, Adults $20, Children 2 & under FREE | Keiser Park | 700 Windsor River Road, Windsor, CA
An early (but worth it!)  Weekend Lineup wake-up call to enjoy the beautiful hot air balloons in wine country. Right as the sun rises, these balloons will be launched from an open field into the sky. What a great way to start your morning! 
Spring Into Summer Parade & Fair
Saturday June 10th | 10am | Cost: FREE! | San Mateo County Event Center | 1346 Saratoga Drive, San Mateo, CA
Come enjoy the floats, bands & activities at the perfect event to kick-off summer! The parade will begin at Franklin Parkway, then continues along Delaware Street, and ends at the Fair. A perfect family activity for a fun Weekend Lineup Saturday afternoon! 
 _____________________________________
Will you be attending any of these Weekend Lineup Bay Area/SF events? What other SF events are you excited about? Let us know in the comments below or on Facebook and  Twitter!
---
Here at ABCey, we're always trying to stay on top of emerging conference and tech trends that continue to shape the industry. These days it's less about going to a conference, and more about the experience!
1. Meetings are Experiences: Planners today are seeking more experiential programs that maximize attendees' time, create an emotional connection between attendees and the company, and align with business objectives of the meeting. Last year, ABCey events produced an event for San Francisco's biggest Security Conference, RSA and  SpiderOak, a 'zero-knowledge' privacy cloud tech company for Penetralia: Privacy Matters. We  incorporated live video mapping walls depicting the history and evolution of internet privacy, and created a experiential display with two boxes entitled "Privacy" and "Security" to show the difference between these two terms!
2. Mobile Technology: Like every other aspect in our lives, we rely on our phones or tablets to get us through the conference! With the emergence of all these conference apps, such as eventmobi, foursquare, DoubleDutch and various social media platforms, the audience member can always stay connected, coordinate meet-ups and know what is going on at the event.
3. Interactive Technology: Some of the newest technology trends this year are audience focused. From responsive imaging to 3D lighting, these new technologies are paving the way for bigger and better technologies to take center stage of conferences in the future. In February, we hosted FireEyes' Guardian of the Galaxy themed party where guests were able to stand in as superhero cyborgs using 3D mapping and those images were projected onto mannequins posed and ready to save the world.
4. Geofencing and Location Awareness Technologies: This allows conference planners the opportunity to instantaneously send information out to attendees once they enter the geofencing proximity, making it significantly easier. With location awareness technologies, guests can check in to a conference just by walking into the geofence zone!

5. Bringing In The Local Culture: Large conference halls are out and cultural city locations are in this year! Attendees want a more local experience so planners are bringing in regional cuisines and farm to table-esque foods and topping it off with local craft breweries and wineries unavailable to people at home!
What other trends have you noticed?  Leave us your thoughts in the comments below or on Facebook & Twitter!
---