You just met with a potential client and it's time for you're ready to get some new business! You know all the facts about your client's event deets, what their goals are and what they are trying to accomplish. In the back of your head, you know this proposal is the key to your success! You may be a little nervous, but ABCey is here to help with some tips for a winning event proposal!
1. Address your client's needs
By summarizing or listing all the client's desires and goals for their event, it provides reassurance. They know you understand their vision and will create their event with them in mind. In addition, this creates a good opportunity for you to add any suggestions you may have! These needs can come from anything mentioned in the initial meeting!
2. Execution
Show your client each stage of your execution process! You can include a variety of things, including your management process and RFP stage, your strategy, creating a timeline with adjustable milestones, and/or execution! This communication ensures that the client understands each step of your planning process and will eliminate any guessing games. It also conveys your organizational skills and shows you know what steps it takes to plan an event.
3. Showcase your experience!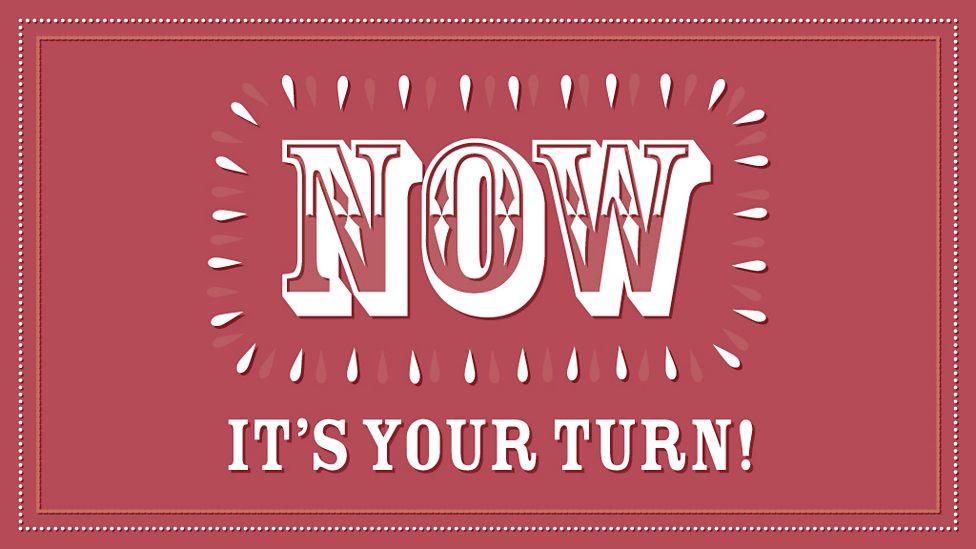 This is your moment to shine! This reinforces all your strengths and showcases why you're the best choice for their event. Don't forget to insert any big company names if you've organized past events! In addition, be sure to include pictures of your past events with the most relevant ones flanking the top. (We knew those event pictures would come in handy!) Also, this is a great place to input any client testimonials and references.
4. Budget
Carefully break down each component and create a visual representation of the budget. One of our favorite ways to stay organized is to use a spreadsheet! It is easy to show each variable that incurs a cost, so the client is not confused about any fee or charge! This aspect of your proposal is a game changer, so do take your time! If you need any help with your budget, Event Manager Blog has an amazing event budget calculator!
5. Be visual
Inputting images and making your proposal visual make it visually appealing and easier to digest for the client. Also, the client will have an easier time envisioning your ideas for the event!
Before you submit your event proposal, be sure to double check for any typos or errors!
Now that you're ready, go write that winning event proposal! Which tips will you be using? We'd love to hear from you! Let us know in the comments below or on Facebook or Twitter!
---
Capturing the raw, spontaneous moments of events is something all photographers aim to do. There are a lot of little things that can make diving into special event photography much easier or much harder on yourself. Below are a few event photography ideas of how to prepare and execute your photo skills at your next event!  
Take Pre-Event Shots
The event planner is responsible for all the little details at each event. Therefore, they will love that you captured shots of the room prior to the guests arrival. Not only will it be something they can use to sell their services in the future, it will also allow them to catalog the set-up in case they have a very similar type of event in the space again. Photo from ABCey's Loreal & Skinceuticals PR & Media event in February 2010. 
Capture The Event's Story
Every event has it's own story. Try to capture the entire story of the event & show the full scale. Take pictures prior and snap shots as people arrive. During the main event, set your camera to burst mode and shoot as many shots as you can. Bring a large amount of memory cards, as space should not dictate how many shots you should take. Candid audience or crowd shots are nice here and there, but a good rule of thumb is that once plates go down and people are eating, keep the camera pointed away from the tables and onto the stage. Photo from ABCey's BlackJet SF event in Union Square in February 2013. 
Edit Hard & Deliver Quickly
Once you edit your photos down to the best images, bring your files into your editing software and crank out the images. Make sure your images looks crispy and clean. Get your photos to your client as soon as possible after the event. They will appreciate the efficiency and attention to their event! Photo from ABCey's Brit + Co Remake Event Day 1. 
Snap Guests Looking Engaged & Enjoying Themselves

It can take some patience, but make sure you get images that indicate everyone was having a good time. Make sure guests, especially high-level executives aren't caught in goofy or unflattering expressions! Photo from ABCey's Blumberg Capital event. 
Capture a Full Room

 

You want to make sure that the event looks well-attended with lots of people. Focus in on larger clumps of people to provide shots that indicate the event was crowded! Photo from ABCey's UpStart 10x event in May 2017. 
______________________________________________________________
What photo tips to you use for events? Let us know in the comments below, or on our Facebook & Twitter pages!
Sources: Digital Photography School, MostlyLisa, ABCey's Event Photos
---
Friday is here and the weekend is near! ABCey Events has our Weekend Lineup with the top 5 Bay Area and SF events that you don't want to miss!
---
Top 5 Bay Area/SF Events
January 20th – January 31 | Participating Restaurants | San Francisco
Who doesn't love yummy food and good prices? SF Restaurant Week kicks off tomorrow! Restaurant week celebrates the five star San Francisco dining community. 130 restaurants offer special multi-course pre fixed lunch and dinner menus where you can have a world class dining experience on a budget. Return to one of your favorite places or explore somewhere new!
January 21 | 9pm – 3am | Tickets | Cover $10 – 30 Donation | 119 Utah St.,  San Francisco
Following the Women's March happening earlier in the day in SF and Oakland go party alongside some amazing women while also helping out great causes! All donations go to Planned Parenthood and the SF Women's Community Clinic. Come out and support ladies all around the USA while dancing in the company of Rachel Torro, Laura Lisbona, Sharon Buck, Brass Tax's Haute Mess.
January 21 | Doors open at 8pm | Tickets | The Regency Ballroom, San Francisco
The Edwardian Ball is an fantastic celebration of art, music, theater, fashion, technology, circus and the creations of author and illustrator Edward Gorey. This is a multimedia extravaganza that grew from an underground club party to a world wide know event! Definitely worth checking out!
January 20  | 5pm | Public Works SF, San Francisco
Looking for a cool yoga experience? Deep House yoga combines house music and power flow yoga in a club environment to make an exercise experience you won't forget! Get away from the typical yoga studio this weekend and decompress under blacklights while listening to a DJ.
January 20 – 22 | Tours start every hour from 12 – 3 | Sea Lion Statue west of the Pier 39 Entrance Plaza, San Francisco
Looking for some exercise with the chance of spotting some cute sea lions? Pier 39 is celebrating its 39th year by hosting fun events throughout the coming year! This weekend the pier is celebrating the 27th anniversary of the sea lions' arrival to Pier 39 with free Sea Lion Encounter walking tours!
---
Will you be attending any of these Bay Area/SF events? What other SF events are you excited about this weeeknd? Let us know in the comments below or on Facebook and  Twitter!
---
---
---
---
July has flown by and it's time to start preparing ourselves for August! We can't believe how fast this month went by, and ABCey Events is here to help you make the most of the last weekend in July with a list of our fave SF Weekend Events going on!
---
Friday-Sunday, 7/29-7/31 | 6:30 pm | $75 |44 Tehama St. San Francisco 
Startup gurus- it's time to block out your calendars for this weekend's Entertainment for Social Change Startup Weekend! Bring your ideas from all different backgrounds, pitch  ideas, and create teams to develop solutions to  social issues. Some of Bay Area's top mentors will be in attendance to add guidance to you and your co-founders. Then, you and your team will pitch your ideas to judges over the course of 54- hours. Don't miss this incredible opportunity to network, connect and learn with talented influencers from around the Bay Area! This is your chance to be a part of/be the start of Silicon Valley's next big venture! You can register for this event here.
---
Saturday 7/30/16 | 11am- 9pm | $5 | 601 Mission Bay Boulevard North, San Francisco
Is there really a better way to celebrate the weekend than by consuming endless amounts of Mac and Cheese? This is one of those awesome SF weekend events that has a line up of amazing food! There are  over 10 mind blowing mac and cheese food trucks, ready to serve up deliciousness that will leave your taste buds amazed. Make sure to try as many as you can, as you will be able to vote for your fave! With only a $5 general admission,  you'll get free beer will be served as well as and free water all day long! Looking to make the most out of this event? Upgrade your ticket to the Big Cheese Passport for just $20 in advance ($25 at the door) and indulge in 4 heaping mac and cheese samples from any vendor! You don't want to miss out on this oh so cheesy event!
---
Sat-Sun, 7/30-7/31 | 10am-6pm | FREE | Cesar E. Chavez Park at the Berkeley Marina 
Nothing screams summer quite like kites!  The Berkeley Kite Festival this weekend allows fun for all ages (or something similar), so if you're thinking you are too old for kites…think again!  This festival features soaring kites the size of houses soaring in the sky, free kite flying lessons, and tons of great food and drinks to indulge in. This fun, free festival is the perfect way to spend your last weekend of July!
---
Friday, 7/29 | 9:30pm-1:30am | $15 | AURA NIGHTCLUB – 389 S. First Street, San Jose 
Ready for some all night colorful fun? Then this is the party for you!  This Color Splash event will be full of colorful paint blast, lasers, awesome lighting, confetti canons, and large visual LED panels. There will also be a live body painting showcase, plus go-go dancers in full body paint! Buy tickets to this one of a kind party here.
---
Friday 7/29 | 6pm-9pm | 1300 Potrero Avenue, San Francisco | $20 
Calling all SF wine lovers! This Friday, The Ivy Society and Three Day Rule are teaming up for one epic summer wine night at Eristavi Winery.  Unwind from your work week with this luxurious wine event where complimentary bread and cheese boards will also be served to help you fully enjoy the amazing wines.  Plus, this event is offering its very own Lyft code to ensure you get to and from the event safely! Use the code: LYFT2SUMMERWINE for 20% off your rides to and from the event. You can purchase tickets for the event here.
---
So grab your fav pals and enjoy these wonderful SF Weekend events together!
Going to any fun SF Weekend Events that we missed? Let us know in the comments below or on our Facebook and Twitter!
---
ABCey Events knows how important sustainability practices are- so here, green is the new black! We're sharing our top 5 favorite sustainability tips for you to try at your next event!
---
1) Go Mobile
It's time to ditch those age old paper programs at your next event and go mobile instead! Create an app for your event that will still provide all the same helpful info about your event, but is environmentally friendly. You're now sustainable AND showing people how tech savvy you are!  There are tons of websites to help create your own app, but our favorite is AppMachine!
---
2) Eliminate Waste
Forgo the paper plates and plastic utensils at your next event and try using chic reusable plates and silverware instead. Not only will you reduce the amount of waste produced, but it will also amp up the level of quality of your event! Not ready to bite the bullet yet in purchasing reusable china? Try out these eco friendly wooden options instead!
_____________________________________________________________________
3) Be Selective
It is important to remember that where you choose to host your event matters! Try to choose locations that are LEED certified with sustainability initiatives already in place. One of our favorite green venues in SF is The Hall, which provides all locally produced food and beverages! 
---
4) Consider The Timing Of Your Event
If possible, hold your event during the day to save on energy required by artificial lighting. If it's unavoidable, try using LED lighting instead- using LED lights can help reduce your carbon foot print up to 70%! Just because it's energy efficient lighting, doesn't mean it has to be boring. You can have almost all the same lighting effects using LED as you would with normal lighting, so there is no reason not to make the switch!
---
5) Sustainability in Spirits
As if you needed another reason to love happy hour… what if all your favorite drinks were now locally grown, organic, and made with seasonable products? Now they can be! By making a few simple changes, your happy hour just became a whole lot more sustainable. Add a whole new element to cocktail hour at your next event, and show your attendees how easy it is to go green!
Have any other ideas to make an event sustainable? Let us know in the comments below or on Facebook and on Twitter!
---
It's hard to believe we are already half way through July, where has the time gone? ABCey Events is here to help you make the most of what is left of July with our Weekend Event Lineup!
---
No Plans this Saturday? Don't worry, we've got you covered! This awesome event is the newest type of convention that celebrates all things glow! This one part convention, one part party is one day that will be entirely lit. During the day you have the opportunity to listen to LED talks that discuss the future of glow. DJ's will be playing through the night while performers like Dance, Flow, and Saber Battle entertain you until dawn! Dancing not your thing-not to worry, this event has something for everyone! Check out some of the latest virtual reality and 3D light projection inventions instead! You don't want to miss out on this event, so don't forget to preregister here for the best price!
_________________________________________________________________________
Calling all SF techies- this event is for you! Come out to the beautiful AT&T Park this Saturday where you can browse over 50 tech exhibits, explore smart cities, robots,virtual reality, and artificial intelligence. You will also have the opportunity to listen to Jared Leto and Nate Silver discuss their visions on what might be in hold for the future! There will be a Saturday Night concert with the Silversun Pickups you don't want to miss!
____________________________________________
Who doesn't love a good outdoor party…especially one in the beautiful Dolores Park! Its time to celebrate the best day of the weekend with some fun under the sun. So grab a few of your pals and come out this Saturday for an all day awesome party!
_________________________________________________________________________
With Pokemon Go being the new fad sweeping the nation, why not meet up with other Pokemoner's this Saturday? Head out to The Beach Chalet Brewery and Restaurant for a fun day full of Pokemon Hunting! If you gotta' catch em' all-this is the event for you!
_________________________________________________________________________
This just might be the best event we've seen all summer! No better way to close out the weekend than with an all day ice cream festival-right? There will be over 15 Ice Cream vendors  to serve up the frozen treat just the way you like it. And no worries, you can dance off your sugar rush with DJ Dysco Lyft, who will be spinning at the event! The first 200 people to RSVP here will receive FREE admission-so don't wait!  This is one festival you don't want to miss!
Let us know what your weekend plans are in the comments below or on Facebook and  Twitter!
---
---