---
Startup Monday is ABCey's weekly post that showcases some of the most innovative startups based in San Francisco! These are often companies that we have our eye on or have worked with in the past. This week, we are putting the spotlight on Loopd! 
Loopd is an event engagement platform aimed to make networking easier and to access to relevant marketing materials for your attendees, but it doesn't stop there! Loopd is a great tool that benefits event planners and booth staff, too! It allows you to track guest traffic information, view interaction history and follow up with attendees!
How does it work?
Loopd is able to provide information and promote engagement with two devices: Bluetooth beacons and chips located in lanyards! Beacons are placed around the venue and communicate with the chips around guests' necks to allow for location-tracking tools. For guests to share networking information, a simple tap between their badges can help exchange all needed information! Talk about convenient. To receive materials from any booth you visited at the event, a quick look to the app will give you access to all the fliers and promotions from the exhibitor! As event planners, you are able to track how successful your event is with real time analytics and to see what attracts the most guests.
Why we love Loopd!
Aside from the networking capabilities and analytics, Loopd also cuts down on check in and check out times! Event planners always find ways to cut down on waiting times to prevent boring guests, and Loopd is an amazing solution. With this technology, guests are able to cut down on their carbon footprint by networking through the badges instead of passing out business cards. Also, it eliminates the need for printed fliers since it can be shared through the app!
Have you had to opportunity to use Loopd or interested in trying it out? We'd love to hear from you! Let us know in the comments below or on Facebook and Twitter!
If you'd like to see other San Francisco startups we've featured before, click here.
---
#TechTuesday highlights the best and brightest ideas in the tech world. Today's #TechTuesday features the 10 best event organization apps to help you stay sane and organized as an event planner!
There's a new iphone / ipad app on the scene that is garnering a lot of buzz…and for good reason. Super Planner is an event industry app developed by Howard Givner, and is one of the most in-depth mobile tools on the market today.
It is a digital encyclopedia of industry calculators convenient enough to carry with you everywhere in your purse or pocket. Just as a good measuring tape, hotel directory, business calendar and frequent flyer miles are mainstays for the planner, so too should be the Super Planner.
This app acts as a personal assistant to help you stay on task with your planning. It includes integrated calendars, to-do lists, and notes. 24me keeps track of your tasks and schedules all in one place and sends you reminders for them so you don't forget. The app also reminds you about bills and other important information, as it connects to your financial institutions, service providers, and social networks. This app is especially great for smaller events!
Asana is a great way to keep everyone on your event planning team in the loop! It lets you assign tasks to different team members while keeping track of who's doing what. Asana gives you the ability to easily monitor what's getting done and who's getting it done.
Boomset helps speed up the registration process by allowing you to check people in using QR codes, print bases and create wristbands. It also integrates with other platforms you might already be using for your event, so it makes registration simple!
CamScanner basically transforms your phone into a scanner. It's great for digitalizing contracts, agreements, marketing material and other important documents you need to send to clients. It also has the ability to convert documents into PDFs. Now that's convenient!
Timebridge makes scheduling fast and simple! The app collects information about everyone's availability, takes into account preferences, and then automatically arranges a good meeting time. This is a great way to arrange meetings or even events with a lot of people without having to deal with the long back and forth of emailing!
This event organization app helps simplify communication between the event planner and the client. It allows you to create a card system detailing different sections of the project, so everyone knows what stage each part of the event is at. There's even a client review card so the client can approve the final step!
Sometimes it can be hard to find events you want to attend. Luckily, Eventgrabber can help! It matches people with the types of occasions they'll likely be interested in. They can look at the top events going on, see the most popular events with locals, and even order a taxi or an Uber to take them to the next party. As an event planner, this app is extremely useful for attracting guests who would genuinely be interested in your type of event!
This app essentially turns your smartphone into a walkie-talkie, making communication with your event staff easy! There's no need to hang on to multiple devices, and it prevents you from having to physically locate various members of your crew during the actual event!
Pingg is a great tool for running your events, as it lets you create invitations, guest lists, and thank you messages for your attendees all in one place! Not only this, but you can also add a gift registry, schedule reminders, and search for local services for your event as well. This handy app let's you keep all the little details of your event organized!
What event organization apps do you use to stay sane when planning events?
Event planning can be extremely stressful and overwhelming, and these tools are guaranteed to help simplify your job! Which apps you use? Are there any we missed? Let us know in the comments below or on Facebook and Twitter!
---
Startup Monday is ABCey's weekly post that showcases some of the best and most innovative startups based in the San Francisco Bay Area! These are often companies that we have our eye on or have worked with in the past. This week, the spotlight's on Modsy – the company who wants to revolutionize the way we decorate our homes!
What is Modsy?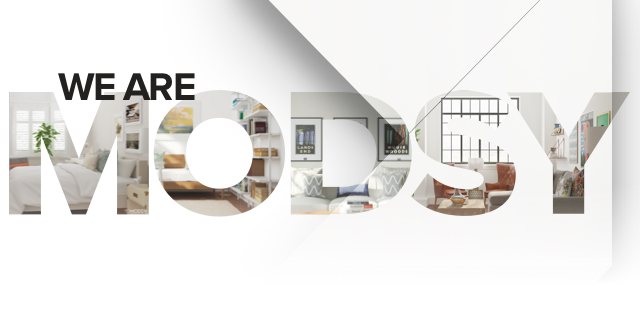 Founded in 2015, Modsy was designed to tackle a common problem: how will you know if the furniture you buy looks good in your house? If you've ever furnished or redecorated a house, you know it is a huge feat and involves tons of guesswork. Modsy wanted to make home design fun and easy to cut down all the trips to the furniture store. How? By letting their customers "try on" furniture!
How it works
If you've ever played The Sims, you're going to love this! First, you snap a couple pictures of your space and include the measurements, and Modsy will create a 3D model of your space. Then, their team will create a personalized room design based on your vision, budget, and layout needs. If you're not the biggest fan of the furniture, not to fret! Here's where your personal touch comes in: you are able to swap out furniture to your liking. If you are head-over-heels in love with the customized design, you can also buy the furniture directly from the layout! There goes the trips to the furniture store out the window!
Why we love Modsy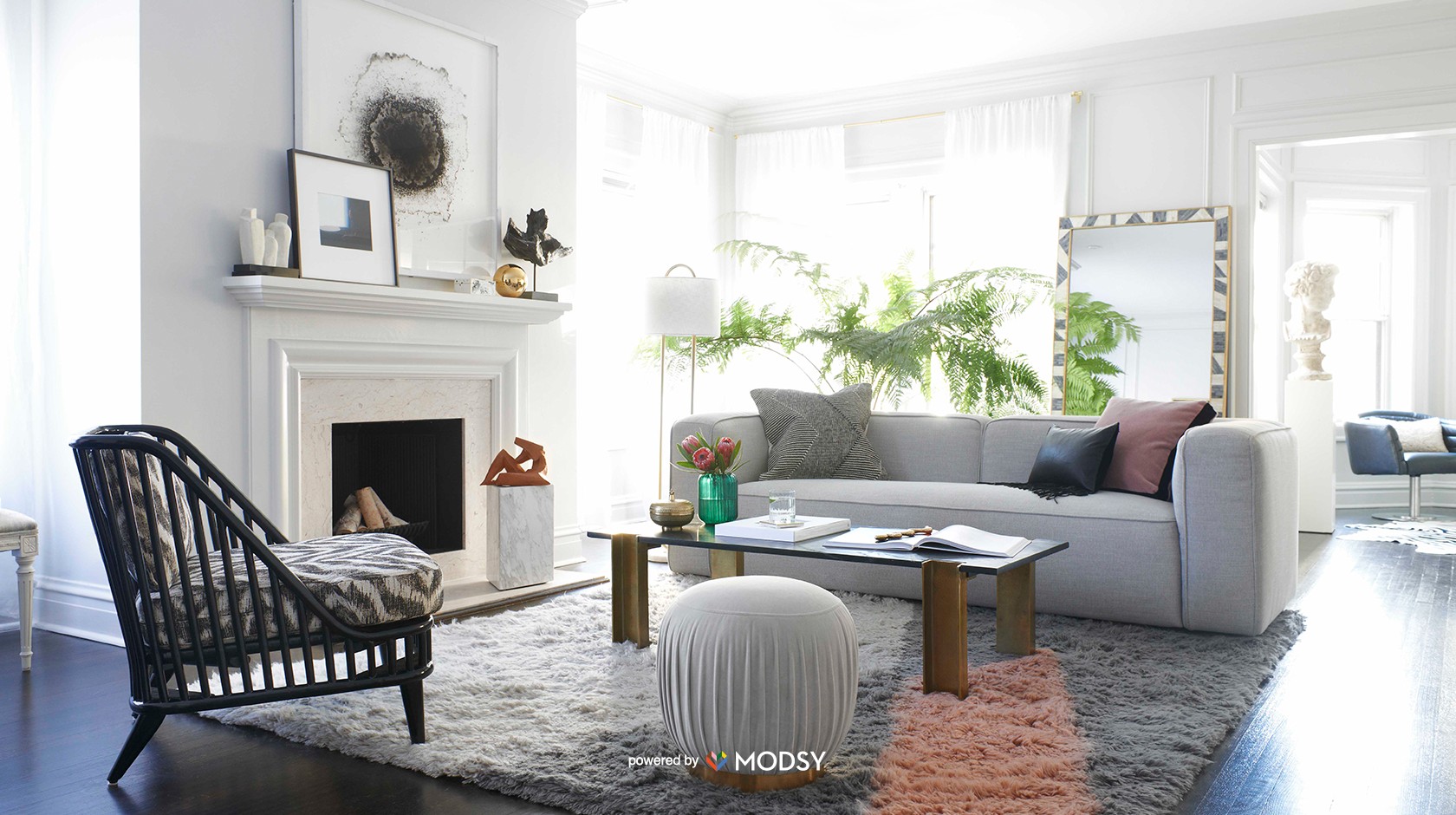 We love Modsy because decorating our homes used to be a process that entails nail-biting, stressful guesswork in the middle of a showroom! We can see how experts would design our space and also switch elements out for a personal touch! As event planners, we would love to to see if it could use it to design spaces for events! It could be a fun way to try out new designs.
Will you use Modsy? Have you worked with them before? We'd love to hear from you! Let us know in the comments below or on Facebook and Twitter!
If you'd like to see other San Francisco startups we've featured before, click here.
---
Startup Monday is ABCey's weekly post that showcases some of the best and most innovative startups based in the San Francisco Bay Area! These are often companies that we have our eye on or have worked with in the past. Today, we'd like to highlight Spoke!
Spoke
What is it?
Spoke is a workplace manager system that gives support teams within organizations a single place to manage employee requests. It includes ticketing, knowledge management, and self-service powered by artificial intelligence (A.I.). By allowing employees from different departments to communicate on a single platform, this system makes workplace management simpler and more efficient!
Why We Love It?
Spoke uses advanced technology to make work management faster and easier, and at ABCey, we love tech! This system allows companies to focus more on the work that's important to them. It helps employees get answers quickly, so they can continue doing their jobs well. Not to mention, it's extremely affordable with prices ranging from as little as $1/month-$3/month, depending on the type of plan you get. Now that's a steal!
How Does it Work?
Spoke uses chatbots, which automatically respond to employees' questions on Slack, email, SMS, and the web, so you don't have to respond to every single request! Its ticketing system is also organized and easy to use, unlike traditional ticketing systems, giving you everything you need to manage employee requests all in one place. Not only this, but Spoke's knowledge management base keeps tabs on all sorts of important information, no matter where it came from within the company. This way, you don't have to worry about keeping track of it all yourself!
Do you use Spoke? How do you like it? We'd love to hear from you! Let us know in the comments below or on Facebook or Twitter!
---
Whether it's a small event, a huge conference, or a gala, purchasing or renting event decor can be very wasteful and pricey! ABCey has compiled a list of our favorite ideas for upcycled event decor!
1. Actual Trash (and yes, we mean it!)
Actual trash! You can use thrown-out trash and transform it into a banner of trash bags or a beautiful backdrop for your guests. This one was even from one of our events, Creating Equilibrium – an environmental conference and festival that focused on sustainability! Based on the theme, we designed a depiction of our oceans by upcycling thrown-out trash.
2. Wooden Pallets
Wooden pallets are one of the best things to upcycle! It effortlessly adds a natural element to your event and can be transformed into a multitude of things! You can stack them for a makeshift table, hang photos and lights from them, paint them to make signs, and so much more. All it takes is a little imagination..
3. Old Rope and Leftover Boards
With old and sturdy rope and a board, you can create a suspended tabletop for any outdoor event! Dress it up for an elegant party or add some party favors for your guests! If you want add a playful feel for any younger guests or those with young hearts, you can create a swing! It'll also become a great photo-op for people to remember your event.
4. Hula Hoop
Hula hoops don't just have to stay around your waist (and sometimes the floor)! With some flowers and greenery, you can completely change your old hula hoop into a chandelier! You can also use it to highlight a statement word you want your guests to remember even after they leave! Cheers!
5. Jars
Jars and bottles are an easy element to upcycle! If you add a little water, you can use them as a vase for florals. Also, you can make it into an activity for your guests with a little paint or twine to let them customize their own! If you are looking to illuminate your event, placing candles or lights inside a jar is a great way add a soft glow!
What is your favorite upcycled event decor?
All these projects can also become a great interactive activity for you and your guests. They're just as elegant and beautiful as store-bought event decorations. Which ones will you use?  Let us know in the comments below or on Facebook or Twitter!
---
The Fourth of July is less than a week away, and that means major party planning! ABCey has made a list of the perfect patriotic DIYs for your party. Get ready to party all day long!
1. Popsicle Cocktails
Keep your guests cool all day long with these delicious and refreshing popsicle cocktails! For the kids, substitute the bubbly for Sprite to make a cute little mocktail.
2. Manicure
Don't forget to treat yourself a little! Replicate this fun little confetti nail art or make your own design!
3. Red, White, and Blue Cheesecake Bars
Add a little color to your desserts! These red, white, and blue cheesecake bars are a sweet treat that everyone would enjoy!
4. Bandana Picnic Quilt
Whether you're throwing a picnic party or planning to gaze at the fireworks, this DIY picnic quilt is perfect. You can use old bandanas or any other cloth you may have laying around.
5. Patriotic Suncatcher
These little DIY suncatchers are a cute addition to any decor you may have! You can make it into an activity for kids or use them to catch your guests' attention as well!
6. Firework Sunglasses
Add a spark to your outfit. Wow everyone with these DIY firework sunglasses! Spend the Fourth of July watching the fireworks through your own!
7. Confetti Party Poppers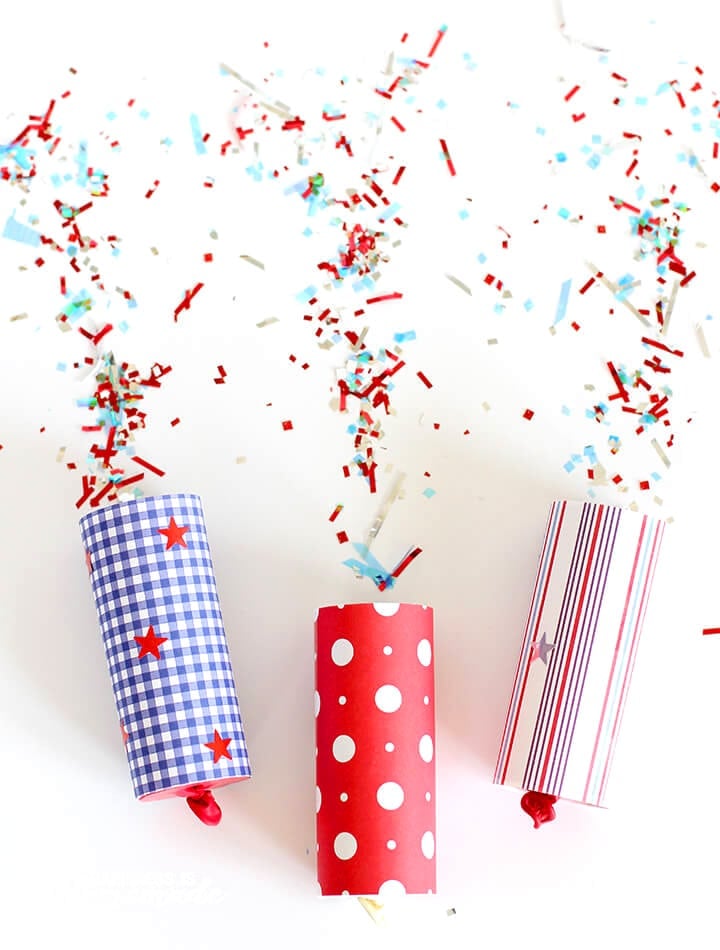 You can't celebrate the Fourth of July without some confetti! Make these easy DIY confetti party poppers to celebrate this patriotic holiday!
8. Star Spangled Shorts
This Fourth of July, you'll find the flag everywhere… even on yourself! Decorate your own shorts to sport our star-spangled banner!
9. DIY Chandelier
You definitely shouldn't be swinging from this chandelier, but it is something that your guests will absolutely adore!
10. Star Garland Backdrop
This star garland is multi-functional! If you're looking to create an amazing photo-op for your guests, hang a bunch side by side to make a starry background. There's also a traditional route you can opt for: hanging them for wall decor! Either way, it'll add a little twinkle to your party!
Will you use any of these simple and fun DIY decorations? Are there any that you made for the holidays? We'd love to hear from you! Let us know in the comments below or on Facebook and Twitter!
---
---
Startup Monday is ABCey's weekly post that features some of the best and brightest companies in the Bay Area. They are often companies that we have our eye on or have worked with in the past & would like to share with friends and followers of ABCey Events!
This week, we want to draw your attention to PlagScan, a startup located in Palo Alto. PlagScan offers an unique content verification tool and is the leading service for the detection of plagiarism in Germany, including many parts of Europe. PlagScan is now establishing its service in the US market, cooperating mostly with academic institutions. While most other plagiarism detection services are only available for the academic market, PlagScan can be used for business as well.
You might wonder how a plagiarism detection software could be relevant to your job or your business and why ABCey would recommend to check PlagScan out. Let's say you are an event planner, marketing director, or work in any job that requires creativity and unique content. You spend a lot of time writing marketing texts, blogs, or press releases. Wouldn't it be great to check if your work is actually unique and hasn't been written before?
Plagscan is useful even if you are not the one writing the content for your business. Let's say you have hired writers or interns. Imagine they use published or copyrighted content in your business blogs, without giving proper credit. This is called plagiarism and would shed negative light on your business. With PlagScan you can easily check for plagiarism and make sure that your content is unique.
How it works: PlagScan uses advanced technology in its software that compares billions of online sources with the document you want to check. You can easily upload a document or copy and paste text. After submitting your text, you get a detailed report with the results.
Why we love it: PlagScan is cost-effective and fast. The company offers a competent service that is definitely worth investing in. Best of all: PlagScan also helps to improve your search engine optimization.
Would you use PlagScan? What do you think about this software? Tell us about your opinion in the comments below or on
Facebook
and
Twitter
!
---