Want to build a buzz around your event and wow your registrants? The convenience and customization event websites offer to both event planners and attendees are amazing! Thus, today's #techTuesday features 5 best event websites to help you create your next event website template.
Pricing Details: Free for personal events and trials, custom pricing for business licenses
From simplifying event asset creation to capturing attendee insights and measuring event impact, Splash is a great event marketing tool.Splash's content management system makes it super easy to create your event website while maintaining brand consistency. You can also customize your invite, check-in guests, print your event badges, and more with this tool!
Pricing Details: Squarespace has 4 price plans, ranging from $12 to $40 per month.
Squarespace is a drag-and-drop website builder with the best quality templates in terms of design and flexibility. With this tool, you can have full customization control without the need for coding. Squarespace also has good SEO, and its pages all follow SEO best practices. It provides you the best tools to promote your brand.
Pricing Details: EventCreate has 2 price plans, ranging from $9 to $29 per month.
In addition to website creation, EventCreate is also a ticketing & registration platform. EventCreate uniquely offers fully white-labeled, custom-branded event pages and is the only platform that offers A/B ticket price testing, to help you maximize your event revenue.
Pricing Details: Planning Pod has 4 price plans, ranging from $19 -$69+ per month.
Planning Pod is an online event management software that aims to help people and organizations that manage multiple or complex events and registrations. This tool offers a centralized platform to manage events, clients, staff, venues, vendors, payments and business details. More importantly, the floor plan feature allows event planners to customize designs for the venue, so they can help clients visualize the event.
Pricing Details: Free version available; Professional plan: $11.99/month; Business plan: $24.99/month.
Bookmark is one of the most advanced website builders when it comes to web technologies. Its AI software AiDA (Artificial Intelligence Design Assistant) can help you create an exceptional website in less than 90 seconds! The AI can help fill your website with blocks that suits the most, puts on sample content and customizes design colors. And all you need to do after is to change the text and images. This tool is super efficient and is perfect for non-technical professionals and small business owners.
Have you used any of these event website builders before? Did we miss any? Let us know in the comments below or on Facebook and Twitter!

---
Startup Monday is ABCey's weekly post that showcases some of the best and most innovative startups based in the San Francisco Bay Area! These are often companies that we have our eye on or have worked with in the past. This week, the spotlight's on Modsy – the company who wants to revolutionize the way we decorate our homes!
What is Modsy?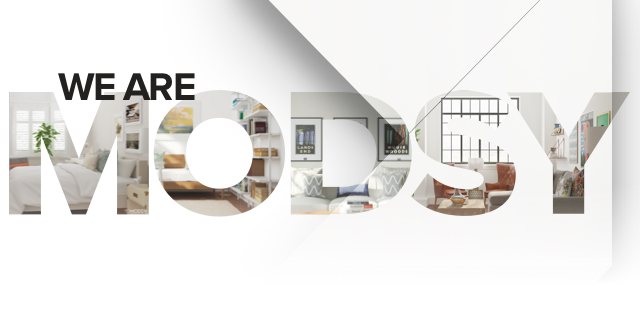 Founded in 2015, Modsy was designed to tackle a common problem: how will you know if the furniture you buy looks good in your house? If you've ever furnished or redecorated a house, you know it is a huge feat and involves tons of guesswork. Modsy wanted to make home design fun and easy to cut down all the trips to the furniture store. How? By letting their customers "try on" furniture!
How it works
If you've ever played The Sims, you're going to love this! First, you snap a couple pictures of your space and include the measurements, and Modsy will create a 3D model of your space. Then, their team will create a personalized room design based on your vision, budget, and layout needs. If you're not the biggest fan of the furniture, not to fret! Here's where your personal touch comes in: you are able to swap out furniture to your liking. If you are head-over-heels in love with the customized design, you can also buy the furniture directly from the layout! There goes the trips to the furniture store out the window!
Why we love Modsy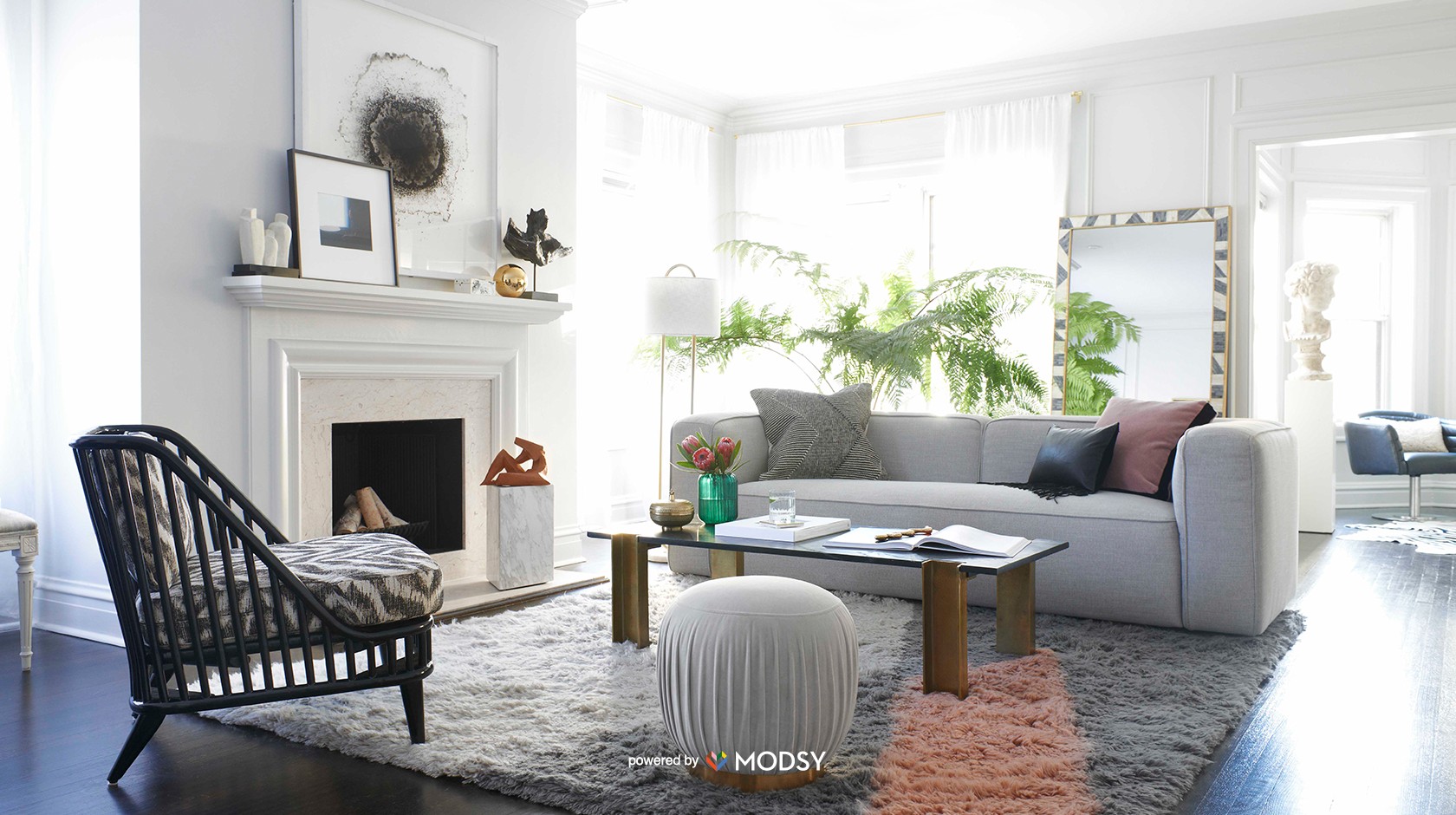 We love Modsy because decorating our homes used to be a process that entails nail-biting, stressful guesswork in the middle of a showroom! We can see how experts would design our space and also switch elements out for a personal touch! As event planners, we would love to to see if it could use it to design spaces for events! It could be a fun way to try out new designs.
Will you use Modsy? Have you worked with them before? We'd love to hear from you! Let us know in the comments below or on Facebook and Twitter!
If you'd like to see other San Francisco startups we've featured before, click here.
---