Startup Monday is ABCey's weekly post that showcases some of the best and most innovative startups based in the San Francisco Bay Area! These are often companies that we have our eye on or have worked with in the past. This week, the spotlight's on Modsy – the company who wants to revolutionize the way we decorate our homes!
What is Modsy?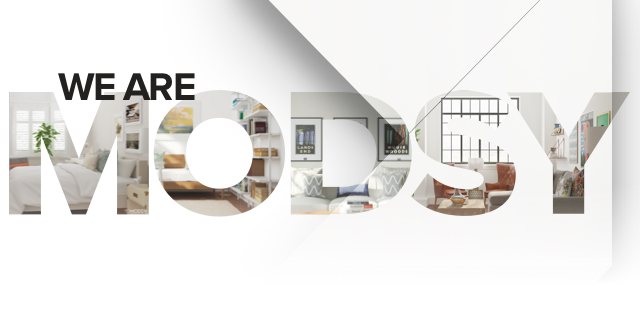 Founded in 2015, Modsy was designed to tackle a common problem: how will you know if the furniture you buy looks good in your house? If you've ever furnished or redecorated a house, you know it is a huge feat and involves tons of guesswork. Modsy wanted to make home design fun and easy to cut down all the trips to the furniture store. How? By letting their customers "try on" furniture!
How it works
If you've ever played The Sims, you're going to love this! First, you snap a couple pictures of your space and include the measurements, and Modsy will create a 3D model of your space. Then, their team will create a personalized room design based on your vision, budget, and layout needs. If you're not the biggest fan of the furniture, not to fret! Here's where your personal touch comes in: you are able to swap out furniture to your liking. If you are head-over-heels in love with the customized design, you can also buy the furniture directly from the layout! There goes the trips to the furniture store out the window!
Why we love Modsy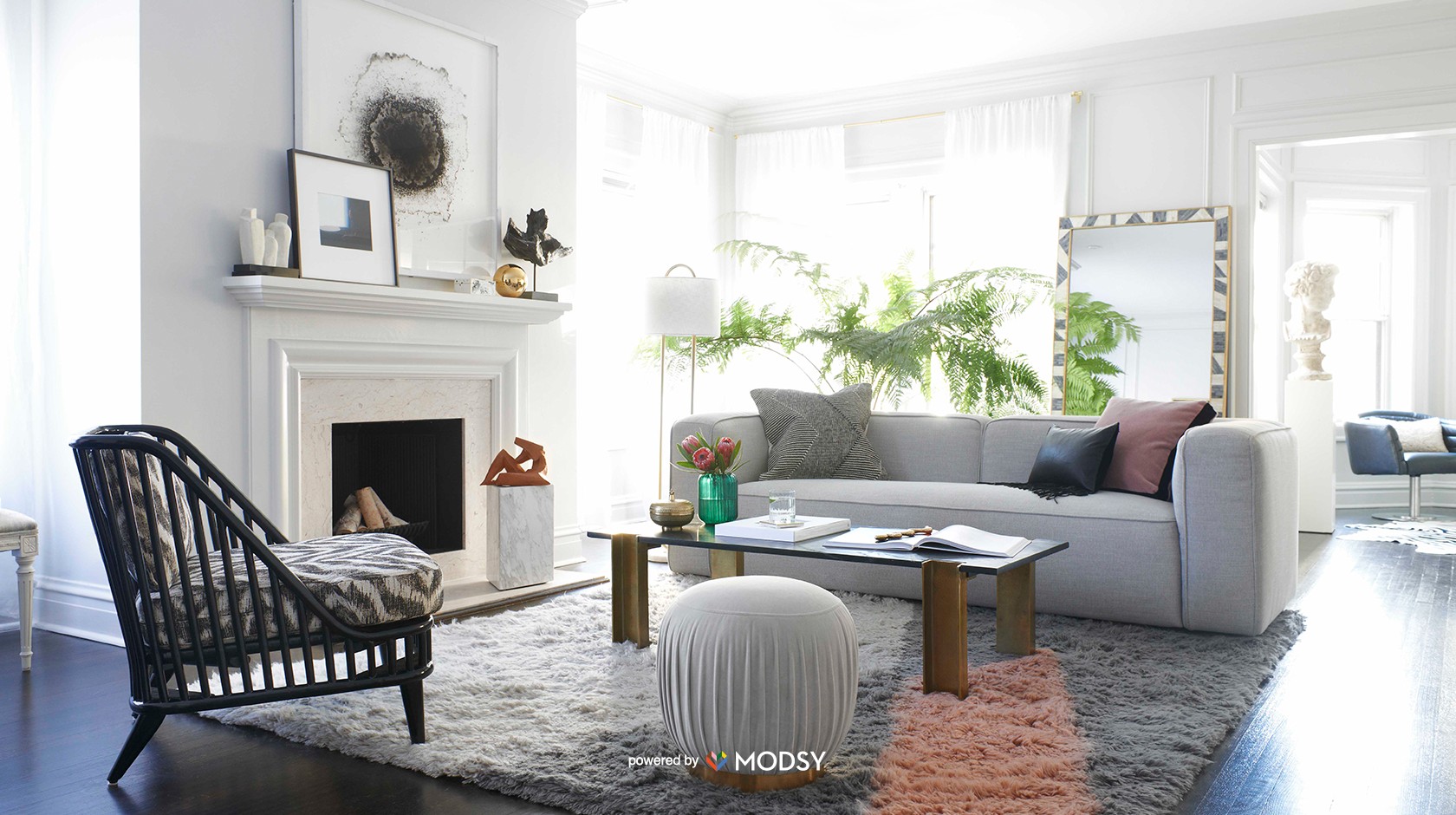 We love Modsy because decorating our homes used to be a process that entails nail-biting, stressful guesswork in the middle of a showroom! We can see how experts would design our space and also switch elements out for a personal touch! As event planners, we would love to to see if it could use it to design spaces for events! It could be a fun way to try out new designs.
Will you use Modsy? Have you worked with them before? We'd love to hear from you! Let us know in the comments below or on Facebook and Twitter!
If you'd like to see other San Francisco startups we've featured before, click here.
---
This weekend there are plenty of exciting events that will broaden your art, cultural, and your undercover skills.  ABCey's Weekend Line-Up let's you know about the best events in the Bay Area has to offer. We hope to see you out and about!
PACIFIC ORCHID EXPOSITION
---
February 20th–22nd | 10-6 PM| Fort Mason Center, Festival Pavilion | GA $14 (varies)
"The Thrill of Discovery" is the focus for the 63rd annual show the San Fransisco Orchid Society. During this event you can take a stroll to discover special varieties of orchids that are rare within the United States. Spend your weekend by exploring these breathtaking orchids.
LUNAR NEW YEAR CELEBRATION
---
Saturday, February 21st | 9-2 PM | San Francisco Botanical Gardens | Free
The exciting Lunar New Year is beginning this weekend! 2015 is the Year of the Sheep according to Chinese Zodiac, the San Francisco Botanical Gardens is bringing in the Lunar New Year with tai chi, traditional drumming, and exciting sword dancing. Join in the celebration to help promote peace and generosity into the New Year.
UNDERCOVER ASSASINS: POLAROID MANHUNT & POSSIBLE MIRROR MAZE
---
Sunday, February 22nd | 3-5 PM | Pier 39 Concourse (at the Crab) | $5 donation
Bring out your inner assassin with Undercover Games event Undercover Assassins. After taking a Polaroid picture and receiving your target it's time to search Pier 39 to find your target while avoiding assassination. Remember to stay cool and stealthy throughout your game, no one can know that the game is going on.
Which events will you be attending? Let us know on the comments below or on Facebook or Twitter!
---
Getting ready to launch a new product? A product launch is a critical time for an early stage company and if products aren't properly launched, companies can't generate revenues, growth, or even survive in todays dynamic economy. Today, there are great pressures to be more competitive and profitable, so solid launches are even more critical. ABCey has gathered 5 of our favorite events that have made the best use out of their products! 
1. Bridgestone | For the 2010 Superbowl, Bridgestone used it's tires and stacked them to create tables at the ESPN the Magazine Next Big Weekend party.
2. Jameson | During the Northside Festival this June, whiskey brand, Jameson, hosted the Black Barrel Lounge and decorated the space with chandeliers made from deconstructed flame-charred Jameson Black barrels.
3. Clinique | Clinique celebrated it's Dramatically Different lotion at an event  by creating a hallway for guests to enter through that was lined with more than 4,000 bottles of the 45-year-old, award winning lotion. 
4. Mattel | For Barbie's 50th anniversary, Mattel created a real life version of the doll's Malibu Dream House with a huge wall of Barbie dolls.
5. Godiva | At InStyle's Golden Globes after party in 2009, Godiva decked out an entire suite with chocolate decor, including a mosaic of individual chocolates beneath a glass topped dining table.
We love all these creative ideas that companies used to promote their product! Which one is your favorite? Let us know in a comment or on Facebook or Twitter! Make sure to stay updated with ABCey for event posts, ideas, and tech news!
---