It's almost Friday! ABCey brings you this week's San Francisco Weekend Lineup with the top events happening in the Bay Area! We hope you have plenty of room on your schedule. We have things from Street Soccer USA to TreasureFest to Guaclandia!
July 27-29 | 3pm – 11pm | Free admission | Alameda County Fairgrounds, Pleasanton, CA
Bring all your friends! It's the first ever NorCal Night Market with with food, games, art, shopping, and performances at Alameda County Fairgrounds! It's the perfect place to find unique and amazing gifts for all your loved ones from crafts vendors or commission a special piece by a local artist at our Art Walk!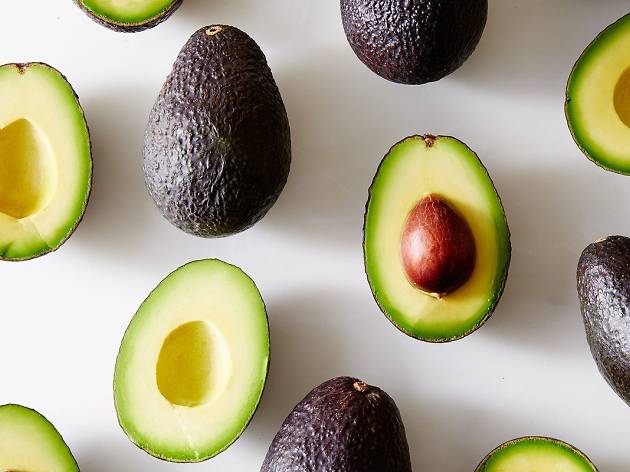 July 27-28 | Times vary by day | Free admission | SF Marathon Health & Fitness Expo, 2 Marina Boulevard
Love avocados? Express your love at Guaclandia! The makers of the WHOLLY GUACAMOLE® brand invite Bay Area residents to visit Guaclandia, its one-of-a-kind mobile exhibit dedicated to all things avocado. It'll be filled with Instagram-able photo ops paired with tons of guacamole on the side!
Saturday, July 28 | 11am – 2:30pm | Free admission | Waverly Place, San Francisco
Craving Chinatown is the first food festival in the Chinatown community! It will feature a selection of restaurants and foods that bring back memories of the San Francisco Chinatown community. Local Chinatown restaurants will feature unique dishes and snacks as well as food demonstrations! It'll be the perfect San Francisco weekend!
July 28-29 | 9am – 5pm | Free | Union Square, San Francisco
We're just as upset as you are that the World Cup ended! But not to fret, Street Soccer USA is coming to San Francisco! Teams from all ages and backgrounds will come together to share and to celebrate their diversity and passion for our city in our Social Impact, Corporate, and Open Cup competitions. Find your friends and cheer for your favorite team!
July 28-29 | 10am – 4pm | Cost: $5.00 | 500 Ave n, San Francisco, CA 94130
TreasureFest hosts 400+ local artists, makers, designers, antique collectors, under ground food start-ups, & more. Hope your bellies are empty and your dancing shoes are on because there are tons of food trucks and food tents with Hawaiian inspired dishes and local bands will be playing all day long! Also, the first 1000 each day get lei'd! (free leis).
Sunset Campout 2018
July 27-30 | Friday 12:00pm – Monday 9am | Cost: $205+ | Belden Town Resort, Belden CA 95915
Be prepared for a weekend full of amazing artists like  Solar, Galen and J-Bird, to get you pumped! There'll also be muralists and live painters, as well as art installations and interactive pieces. If you're ready for a weekend full of fun in the river, friends, art, music, and food, pack your bags!
What does your San Francisco weekend lineup look like?
Which events are you most excited about? Did you go to one and loved it? We'd love to hear from you! Let us know about it in the comments below or on Facebook or Twitter! We hope to see you there!
---
Pride is finally here! ABCey has a list of 10 tips that will help you survive and make the best out of this weekend full of love and festivities!
1. Sun Protection
Afternoons in our foggy city may be cool, but be sure to put on some sun protection (sunscreen, lip balm, sunglasses) before you leave the house to avoid some nasty sun burns!
2. Hydrate, Hydrate, Hydrate
We may not even know it, but it's easy to become dehydrated when we spend the day dancing and keeping up with our favorite floats at Pride! Don't forget to bring your own Hydro Flask water bottle to save a few bucks and to stay well-hydrated.
3. Bring Ca$h
Many local vendors will be at Pride, so be sure to bring some cash to support your LGBTQ-friendly businesses in case they don't accept credit cards!
4. Phone Charger
You're going to be taking pictures and videos all day, so make sure you bring a portable charger so that you don't run out of juice. Snap away!
5. Go Hands Free
You won't worry about losing your phone or any of your free Pride swag when you put it in a cute bag!
6. Comfortable Shoes
We all have those super shoes that we're dying to wear out, but opt for your comfiest shoes because you'll be on your feet all day!
7. Add Some Rainbows!
What Pride outfit is complete without rainbows? Whether it's on an umbrella or on your socks, add a rainbow for a little more fun!
8. Rainbow Glitter
If you don't have the perfect outfit for Pride yet, don't worry! Rainbow glitter is the ultimate makeshift outfit! Cover yourself in glitter and head out to the parade! What else could you possibly need?!
9. Pride Balloons
What's more fun than balloons? Use rainbow balloons to accessorize your outfit or to just carry around the parade!
10. Bring Your Friends!
Friends make any event better! Round up all your closest friends to eat amazing food and to make memories you'll talk about for years!
Which one is your favorite tip to thrive at Pride? Do you have some of your own? Let us know in the comments and on Facebook and Twitter!
For more pride-inspired fun, ABCey Events has a Pre-Pride Checklist for you!
---
---
It's almost Friday! ABCey brings you this week's Weekend Lineup with the top events in the Bay Area for the upcoming weekend! We've got everything from a  circus-themed dinner, to wine and beer tastings, and even hot air balloons! 
Thursday June 8th | 5-9pm |  Free Admission, $30 All You Can Drink Craft Beer | Spark Social SF, 601 Mission Bay Boulevard, North San Francisco, CA
Kick-off your carefree summer with exceptional beer and fresh air for an all-you-can-drink tasting adventure in the city! Featuring drinks from Fieldwork Brewing Company, New Bohemia Brewing Company, Drake's Brewing Company, and more! 
Starting Friday, June 9-17th | 7:30pm-Midnight | Cost: $50-$130 |  Ages 21+ | Tortona Big Top 2001 Ferry Point Alameda, CA  
From the co-creators of The Edwardian Ball, New Bohemia NYE, Phantasm SF, Lagunitas Beer Circus is the nightlife event of a lifetime. A circus-themed, dinner and theater experience that you will surely not forget! A wonderful night out that explores San Francisco's scandalous history and with a world-renowned performance.  
Weekend Lineup's Wine Down Fridays 
Friday June 9th | 5-8pm | Cost: FREE entry! | Urbano Cellars, 2323 B Fourth St. Berkeley, CA 94710
Friday's call for wine & food trucks! Get the weekend started with some delicious wine, food trucks, live music & art! A perfect start to your Friday night.
Sonoma County Hot Air Balloon Classic 2017
Saturday June 10th & Sunday June 11th  | 4am-10:30am  | Kids $5, Adults $20, Children 2 & under FREE | Keiser Park | 700 Windsor River Road, Windsor, CA
An early (but worth it!)  Weekend Lineup wake-up call to enjoy the beautiful hot air balloons in wine country. Right as the sun rises, these balloons will be launched from an open field into the sky. What a great way to start your morning! 
Spring Into Summer Parade & Fair
Saturday June 10th | 10am | Cost: FREE! | San Mateo County Event Center | 1346 Saratoga Drive, San Mateo, CA
Come enjoy the floats, bands & activities at the perfect event to kick-off summer! The parade will begin at Franklin Parkway, then continues along Delaware Street, and ends at the Fair. A perfect family activity for a fun Weekend Lineup Saturday afternoon! 
 _____________________________________
Will you be attending any of these Weekend Lineup Bay Area/SF events? What other SF events are you excited about? Let us know in the comments below or on Facebook and  Twitter!
---
Startup Monday is ABCey's weekly post that features some of the best and brightest companies in the Bay Area. They are often companies that we have our eye on or have worked with in the past & would like to share with friends and followers of ABCey Events.
Customer service is such an important aspect for any business to have. Well, what happens if the business doesn't live up to your expectations? There's now a place, called Blacklist, where you can go to vent your frustrations. Unlike Yelp where users can list what's great and not so great about businesses, Blacklist focuses on user opinions to fight back solely on unsatisfactory business practices.
Some people call the Blacklist the "digital megaphone" for people to get heard by speaking out and making sure their voices get heard. Was the waitress extremely rude? Or, did no one offer help while you were shopping? You can now say something through their recently launched beta feed. There, users can notify other people of their unpleasant experiences with a certain company either online or through social media. 
The great thing about Blacklist is that it creates a community of users that had a similar experience. It helps to offer a "power in numbers" dynamic. This way, companies will be able to see how the consumers really feel and hopefully do their best to make up for the grievances. Nothing feels better than knowing a company really cares and wants to improve their business for their consumers.
We think this is a great tool for users to have. Would you voice your opinions on Blacklist? Let us know in the comments below or on Facebook & Twitter!
---