Location, location, location! A HUGE factor in organizing a successful event is finding the perfect venue. However, the hunt for an event space can actually be a long and exhaustive process. ABCey is here to help with ideas on how you can conduct a site selection for your next event!
1. Needs Assessment
The first step in selecting a venue for your upcoming event is to develop an exhaustive list of selection criteria. You should always start with creating an overall estimated budget for your event that identifies all expenses and offsets. It's important to know your overall budget BEFORE selecting a venue. Thus, it's extremely crucial to communicate with your clients and figure out what they need in terms of location, cost, capacity, and so on.
2. Get Organized!
After figuring out what your client wants, it's time to develop a list of potential venues. You can come up with a list of up to 10 event spaces (anything more than that will be overwhelming), and eventually narrow it down to 3. We suggest creating a google spreadsheet to keep your ideas organized, or any event software of your choice! Make sure to include important details such as location, pricing, capacity, and contact information, and pros and cons!
Many important details such as contact number and pricing can be found on the venue website. Other than that, Google Maps and Yelp are great tools to see the site and acquire information such as location and venue ratings.
3. Create a Visual Presentation
After organizing your spreadsheet, make a visual presentation for each event space. You can put up a few images and talk about why a particular venue is a good fit. You can then go ahead and present the powerpoint to your client and wait for them to narrow down the list for you.
4. Plan Site Visits
Once you have presented your Powerpoint or other presentation to your client, you will then need to go visit the venues. Seeing them in person is much different than anything you can find online. You should offer for your client to join along, but if they can't you will need to visit them on your own. Be sure to take lots of pics and vids!
5. Time to Make A Final Decision
After visiting all of the venues, you should have a great idea of each event space and be able to picture if your event theme works within the parameters of the space. You can then talk to your clients and show them pictures and videos of each venue to help them make a final decision!
Have you ever conducted a site selection? Is there anything we missed? Let us know what you think in the comments below or on Facebook and Twitter!
If you're interested in learning more about events we've done for otherSan Francisco startups or other fortune 500 companies, click here.
---
Startup Monday is ABCey's weekly post that showcases some of the most innovative San Francisco startups! These are often selected from a list of companies that we LOVE or have worked with in the past. This week, we are putting the spotlight on Oh My Green. A startup dedicated to deliver healthy and natural foods to companies.
What is Oh My Green?
Founded in 2014, Oh My Green is a California based healthy food and wellness services provider that aims to make healthy eating and good nutrition easy. Oh My Green offers a custom, nutritious office food program for your organization. The company delivers healthy office snacks, kitchen design, and stocking services, to catering, cafe management, and wellness programming.
How it Works?
Regardless of your company size and budget, Oh My Green brings delicious snacks and drinks to your workplace. Its monthly snack box subscription is perfect for offices with 50 or less. All you need to do is sign up and fill out your company's information and note dietary preferences. Oh My Green also provides a variety of office catering options for corporate events. Its tech-enabled service, which relies on machine learning can give you personalized recommendations for meals and snacks.
Why Do We Love it?
We love Oh My Green because they truly care about people and their health and well-being. Whether you're vegan or have food allergies, Oh My Green can customize a menu for your company's needs. When it comes to catering, Oh My Green always sources ingredients from local farms to maximize freshness and nutritional value of the food. Its advanced technology also allows you to manage orders, track your consumption, control your budget and so much more!
Have you heard of Oh My Green? Let us know what you think in the comments below or on Facebook and Twitter!
---
You just met with a potential client and it's time for you're ready to get some new business! You know all the facts about your client's event deets, what their goals are and what they are trying to accomplish. In the back of your head, you know this proposal is the key to your success! You may be a little nervous, but ABCey is here to help with some tips for a winning event proposal!
1. Address your client's needs
By summarizing or listing all the client's desires and goals for their event, it provides reassurance. They know you understand their vision and will create their event with them in mind. In addition, this creates a good opportunity for you to add any suggestions you may have! These needs can come from anything mentioned in the initial meeting!
2. Execution
Show your client each stage of your execution process! You can include a variety of things, including your management process and RFP stage, your strategy, creating a timeline with adjustable milestones, and/or execution! This communication ensures that the client understands each step of your planning process and will eliminate any guessing games. It also conveys your organizational skills and shows you know what steps it takes to plan an event.
3. Showcase your experience!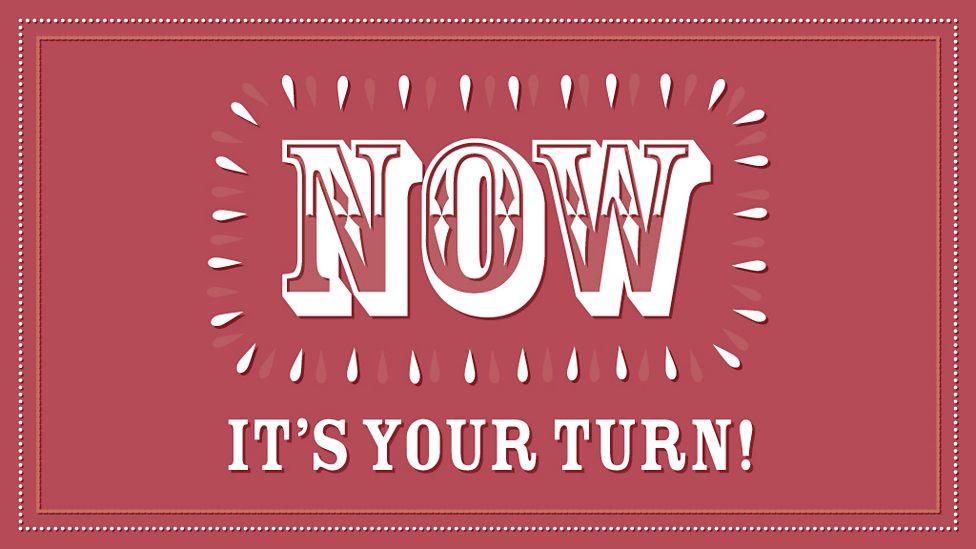 This is your moment to shine! This reinforces all your strengths and showcases why you're the best choice for their event. Don't forget to insert any big company names if you've organized past events! In addition, be sure to include pictures of your past events with the most relevant ones flanking the top. (We knew those event pictures would come in handy!) Also, this is a great place to input any client testimonials and references.
4. Budget
Carefully break down each component and create a visual representation of the budget. One of our favorite ways to stay organized is to use a spreadsheet! It is easy to show each variable that incurs a cost, so the client is not confused about any fee or charge! This aspect of your proposal is a game changer, so do take your time! If you need any help with your budget, Event Manager Blog has an amazing event budget calculator!
5. Be visual
Inputting images and making your proposal visual make it visually appealing and easier to digest for the client. Also, the client will have an easier time envisioning your ideas for the event!
Before you submit your event proposal, be sure to double check for any typos or errors!
Now that you're ready, go write that winning event proposal! Which tips will you be using? We'd love to hear from you! Let us know in the comments below or on Facebook or Twitter!
---
---
Friday is here and the weekend is near! ABCey Events has our Weekend Lineup with the top 5 Bay Area and SF events that you don't want to miss!
---
Top 5 Bay Area/SF Events
January 20th – January 31 | Participating Restaurants | San Francisco
Who doesn't love yummy food and good prices? SF Restaurant Week kicks off tomorrow! Restaurant week celebrates the five star San Francisco dining community. 130 restaurants offer special multi-course pre fixed lunch and dinner menus where you can have a world class dining experience on a budget. Return to one of your favorite places or explore somewhere new!
January 21 | 9pm – 3am | Tickets | Cover $10 – 30 Donation | 119 Utah St.,  San Francisco
Following the Women's March happening earlier in the day in SF and Oakland go party alongside some amazing women while also helping out great causes! All donations go to Planned Parenthood and the SF Women's Community Clinic. Come out and support ladies all around the USA while dancing in the company of Rachel Torro, Laura Lisbona, Sharon Buck, Brass Tax's Haute Mess.
January 21 | Doors open at 8pm | Tickets | The Regency Ballroom, San Francisco
The Edwardian Ball is an fantastic celebration of art, music, theater, fashion, technology, circus and the creations of author and illustrator Edward Gorey. This is a multimedia extravaganza that grew from an underground club party to a world wide know event! Definitely worth checking out!
January 20  | 5pm | Public Works SF, San Francisco
Looking for a cool yoga experience? Deep House yoga combines house music and power flow yoga in a club environment to make an exercise experience you won't forget! Get away from the typical yoga studio this weekend and decompress under blacklights while listening to a DJ.
January 20 – 22 | Tours start every hour from 12 – 3 | Sea Lion Statue west of the Pier 39 Entrance Plaza, San Francisco
Looking for some exercise with the chance of spotting some cute sea lions? Pier 39 is celebrating its 39th year by hosting fun events throughout the coming year! This weekend the pier is celebrating the 27th anniversary of the sea lions' arrival to Pier 39 with free Sea Lion Encounter walking tours!
---
Will you be attending any of these Bay Area/SF events? What other SF events are you excited about this weeeknd? Let us know in the comments below or on Facebook and  Twitter!
---
Startup Monday is ABCey's weekly post that features some of the best and brightest companies in the Bay Area. They are often companies that we have our eye on or have worked with in the past that we would like to share with the friends and followers of ABCey Events. 
When you're planning for the big day, you need all the help you can get! That's why we love Sevenlogics' wedding planning apps. 
This LA-based company has been filling the Android and Apple app markets with its products since 2009! Sevenlogics focuses on problem-solving apps in categories including baby, lifestyle, finance, and (of course!) wedding prep. Since every app is free, there's no excuse not to take them out for a spin! 
Our favorite apps are the wedding-themed ones, like Wedding To-Do and Wedding Budget. Although these are obviously marketed towards brides and grooms, these apps are great for any upcoming project you have on your hands. Wedding Budget is our hands-down favorite because keeping track of the budget is always a huge concern, no matter the size! Set up strict allocations for each phase of the event planning process, including venue and catering costs. The clear calculations and graphics make it easy to see what's consuming too much money and which areas came in under budget. 
Would you use a Sevenlogics app for your next big project? Let us know in a comment or on Facebook & Twitter!
---