Startup Monday is ABCey's weekly post that showcases some of the best and most innovative startups based in the San Francisco Bay Area! These are often companies that we have our eye on or have worked with in the past. This week, the spotlight's on Modsy – the company who wants to revolutionize the way we decorate our homes!
What is Modsy?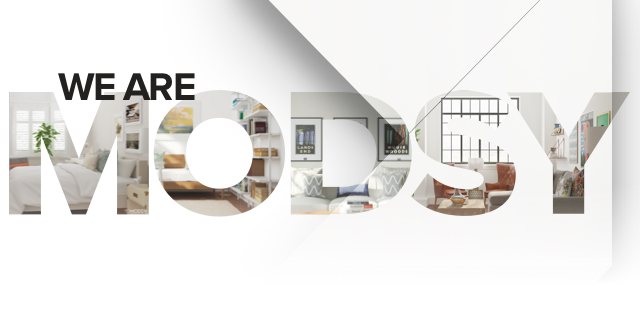 Founded in 2015, Modsy was designed to tackle a common problem: how will you know if the furniture you buy looks good in your house? If you've ever furnished or redecorated a house, you know it is a huge feat and involves tons of guesswork. Modsy wanted to make home design fun and easy to cut down all the trips to the furniture store. How? By letting their customers "try on" furniture!
How it works
If you've ever played The Sims, you're going to love this! First, you snap a couple pictures of your space and include the measurements, and Modsy will create a 3D model of your space. Then, their team will create a personalized room design based on your vision, budget, and layout needs. If you're not the biggest fan of the furniture, not to fret! Here's where your personal touch comes in: you are able to swap out furniture to your liking. If you are head-over-heels in love with the customized design, you can also buy the furniture directly from the layout! There goes the trips to the furniture store out the window!
Why we love Modsy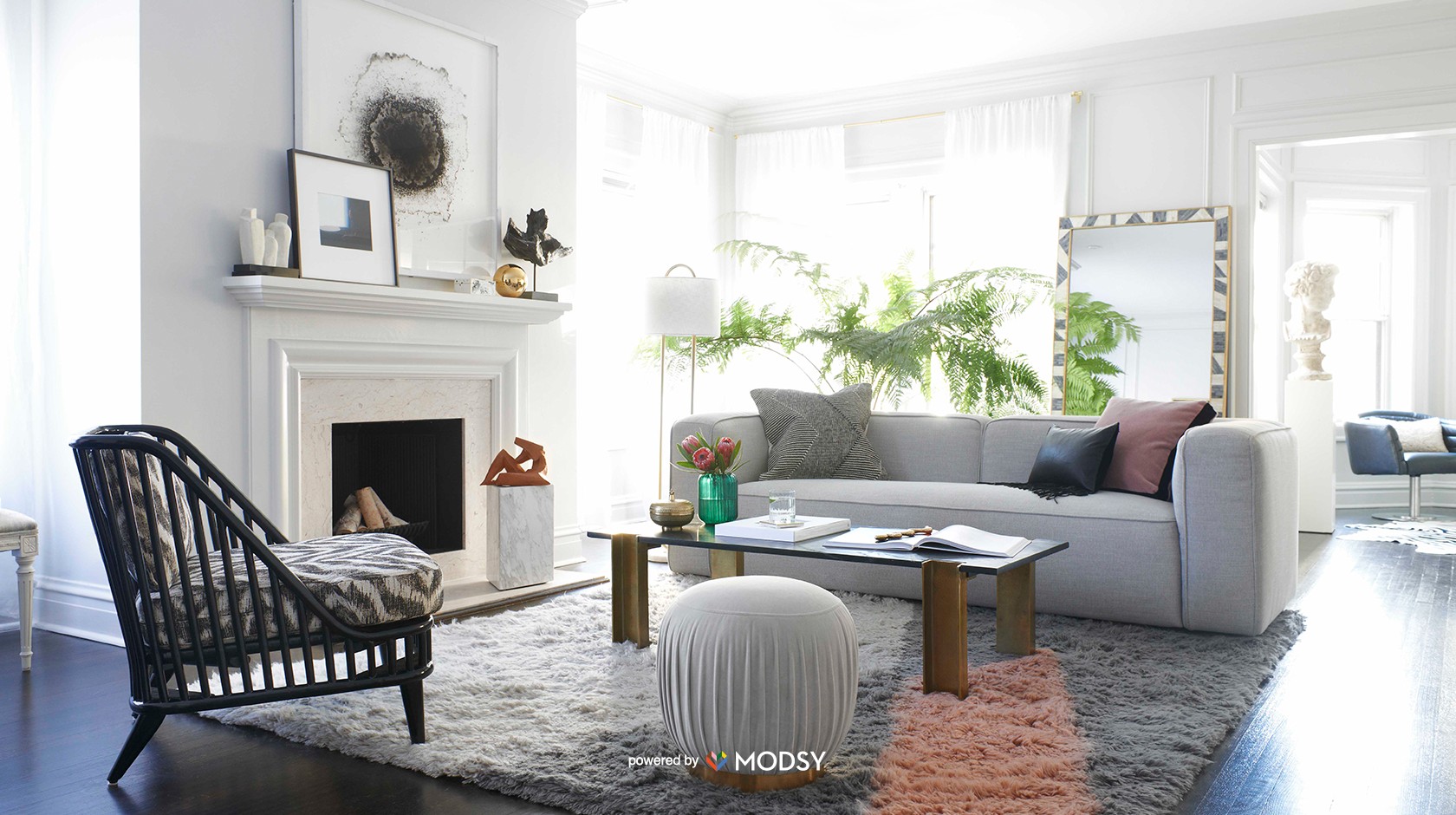 We love Modsy because decorating our homes used to be a process that entails nail-biting, stressful guesswork in the middle of a showroom! We can see how experts would design our space and also switch elements out for a personal touch! As event planners, we would love to to see if it could use it to design spaces for events! It could be a fun way to try out new designs.
Will you use Modsy? Have you worked with them before? We'd love to hear from you! Let us know in the comments below or on Facebook and Twitter!
If you'd like to see other San Francisco startups we've featured before, click here.
---
Whether it's a small event, a huge conference, or a gala, purchasing or renting event decor can be very wasteful and pricey! ABCey has compiled a list of our favorite ideas for upcycled event decor!
1. Actual Trash (and yes, we mean it!)
Actual trash! You can use thrown-out trash and transform it into a banner of trash bags or a beautiful backdrop for your guests. This one was even from one of our events, Creating Equilibrium – an environmental conference and festival that focused on sustainability! Based on the theme, we designed a depiction of our oceans by upcycling thrown-out trash.
2. Wooden Pallets
Wooden pallets are one of the best things to upcycle! It effortlessly adds a natural element to your event and can be transformed into a multitude of things! You can stack them for a makeshift table, hang photos and lights from them, paint them to make signs, and so much more. All it takes is a little imagination..
3. Old Rope and Leftover Boards
With old and sturdy rope and a board, you can create a suspended tabletop for any outdoor event! Dress it up for an elegant party or add some party favors for your guests! If you want add a playful feel for any younger guests or those with young hearts, you can create a swing! It'll also become a great photo-op for people to remember your event.
4. Hula Hoop
Hula hoops don't just have to stay around your waist (and sometimes the floor)! With some flowers and greenery, you can completely change your old hula hoop into a chandelier! You can also use it to highlight a statement word you want your guests to remember even after they leave! Cheers!
5. Jars
Jars and bottles are an easy element to upcycle! If you add a little water, you can use them as a vase for florals. Also, you can make it into an activity for your guests with a little paint or twine to let them customize their own! If you are looking to illuminate your event, placing candles or lights inside a jar is a great way add a soft glow!
What is your favorite upcycled event decor?
All these projects can also become a great interactive activity for you and your guests. They're just as elegant and beautiful as store-bought event decorations. Which ones will you use?  Let us know in the comments below or on Facebook or Twitter!
---