It's almost Friday! ABCey brings you this week's San Francisco Weekend Lineup with the top events happening in the Bay Area! We hope you have plenty of room on your schedule. We have things from Street Soccer USA to TreasureFest to Guaclandia!
July 27-29 | 3pm – 11pm | Free admission | Alameda County Fairgrounds, Pleasanton, CA
Bring all your friends! It's the first ever NorCal Night Market with with food, games, art, shopping, and performances at Alameda County Fairgrounds! It's the perfect place to find unique and amazing gifts for all your loved ones from crafts vendors or commission a special piece by a local artist at our Art Walk!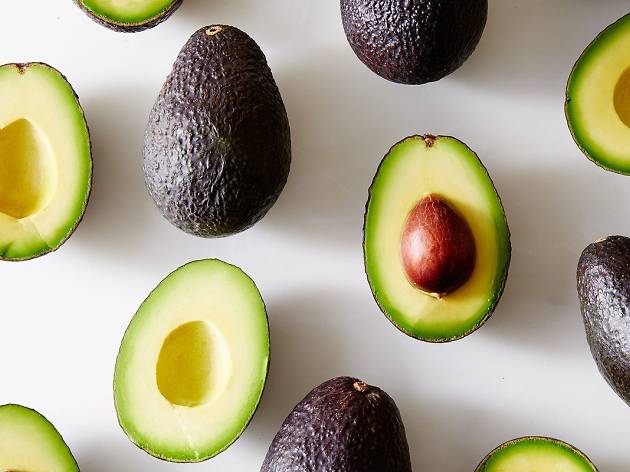 July 27-28 | Times vary by day | Free admission | SF Marathon Health & Fitness Expo, 2 Marina Boulevard
Love avocados? Express your love at Guaclandia! The makers of the WHOLLY GUACAMOLE® brand invite Bay Area residents to visit Guaclandia, its one-of-a-kind mobile exhibit dedicated to all things avocado. It'll be filled with Instagram-able photo ops paired with tons of guacamole on the side!
Saturday, July 28 | 11am – 2:30pm | Free admission | Waverly Place, San Francisco
Craving Chinatown is the first food festival in the Chinatown community! It will feature a selection of restaurants and foods that bring back memories of the San Francisco Chinatown community. Local Chinatown restaurants will feature unique dishes and snacks as well as food demonstrations! It'll be the perfect San Francisco weekend!
July 28-29 | 9am – 5pm | Free | Union Square, San Francisco
We're just as upset as you are that the World Cup ended! But not to fret, Street Soccer USA is coming to San Francisco! Teams from all ages and backgrounds will come together to share and to celebrate their diversity and passion for our city in our Social Impact, Corporate, and Open Cup competitions. Find your friends and cheer for your favorite team!
July 28-29 | 10am – 4pm | Cost: $5.00 | 500 Ave n, San Francisco, CA 94130
TreasureFest hosts 400+ local artists, makers, designers, antique collectors, under ground food start-ups, & more. Hope your bellies are empty and your dancing shoes are on because there are tons of food trucks and food tents with Hawaiian inspired dishes and local bands will be playing all day long! Also, the first 1000 each day get lei'd! (free leis).
Sunset Campout 2018
July 27-30 | Friday 12:00pm – Monday 9am | Cost: $205+ | Belden Town Resort, Belden CA 95915
Be prepared for a weekend full of amazing artists like  Solar, Galen and J-Bird, to get you pumped! There'll also be muralists and live painters, as well as art installations and interactive pieces. If you're ready for a weekend full of fun in the river, friends, art, music, and food, pack your bags!
What does your San Francisco weekend lineup look like?
Which events are you most excited about? Did you go to one and loved it? We'd love to hear from you! Let us know about it in the comments below or on Facebook or Twitter! We hope to see you there!
---
Working at ABCey Events, we know how stressful event planning can be. Sometimes there is not even enough time to eat a proper meal, which can have a negative impact on our health. Instead of grabbing a burger and fries at the nearest fast food place, you could spend your money on much healthier food that also helps you to become more relaxed. ABCey shows you the 6 best snacks to eat while working in a stressful job.
Avocados
Avocados are a real nutrient booster! They include glutathione, lutein, beta carotene, folate and the vitamins A and B. A few slices of avocado added to your sandwich gives you a boost of all these vital nutrients! But avocados are also great in salads or dips. The potassium included in avocados also lowers your blood pressure and makes you feel more relaxed. But be aware that avocados also include a lot of fat and should be enjoyed in moderation.
Bananas
Bananas officially belong to the world's healthiest foods. Similar to avocados, bananas include a lot of potassium, which lowers blood pressure. They also fill you up quickly and are an ideal snack to eat if you're in a rush. They are a great source of vitamins, minerals, and fiber.
Berries
No matter if you like raspberries, blueberries, strawberries, or blackberries; they are all a great source of antioxidants, which are linked to all kinds of health benefits and promote brain function. Berries are also very rich in vitamin C, which lowers blood pressure and relieves stress.
Crunchy Veggies
Fresh vegetables are always a good snack! Crunchy carrots or celery stalks are simply fun to eat and make you feel refreshed. They are low in calories but high in vitamins, which makes them real feel-good snacks. Additionally, we can dip our veggies in tasteful dips or hummus.
Nuts
Nuts boost our immune system with vitamins and zinc. Particularly walnuts include omega-3 fatty acids that prevent memory loss and keep our brain fit. Cashew nuts are especially rich in zinc, which fights against anxiety and depression. In addition, almonds, pistachios, and hazelnuts are great snacks for when you're on the go.
Chocolate
Now that we've got the vitamins taken care of, it's time for a different kind of power snack! Chocolate is a stress relieving snack that triggers specific hormones in our brain which help us to relax. Research has proven the positive effects of chocolate consumption on our mood and stress levels. The darker the chocolate, the more polyphenol and flavonol it contains. These antioxidants help us to stay calm in stressful situations. It's a great excuse you can use to enjoy chocolate even more in the future!
What is your favorite snack to enjoy when you are stressed? Tell us about it in the comments below or on
Facebook
and
Twitter
.
---