---
Startup Monday is ABCey's weekly post that showcases some of the best and most innovative startups based in the San Francisco Bay Area! These are often companies that we have our eye on or have worked with in the past. Today, we'd like to highlight Brandless!
Brandless
Brandless is an e-commerce company founded in San Francisco in 2015 that recently launched in July 2017. This startup focuses on being completely transparent with customers and bringing high quality products and healthy ingredients. They sell a variety of things, ranging from household items to beauty products to food! The best part? Each product is just $3!
It's simple. With the Brandless label, co-founders Tina Sharkey and Ido Leffler eliminated the "brand tax." This is the hidden cost of buying from a brand that drives up the prices of products.
Moreover, the product packaging consists of the company logo and descriptors, like kosher, organic, or gluten free. This simplifies the shopping process and provides transparency for the consumer. You also have the option to "B.more" and sign up to be a member, which includes benefits, such as free shipping.
Brandless and Feeding America
Also, when you sign up to "B.more," Brandless will donate the monetary equivalent of 10 meals to Feeding America. Brandless is partnered with Feeding America, the nation's leading domestic hunger relief organization, and with every purchase, a meal will be donated on your behalf to those facing hunger.
Why we love it!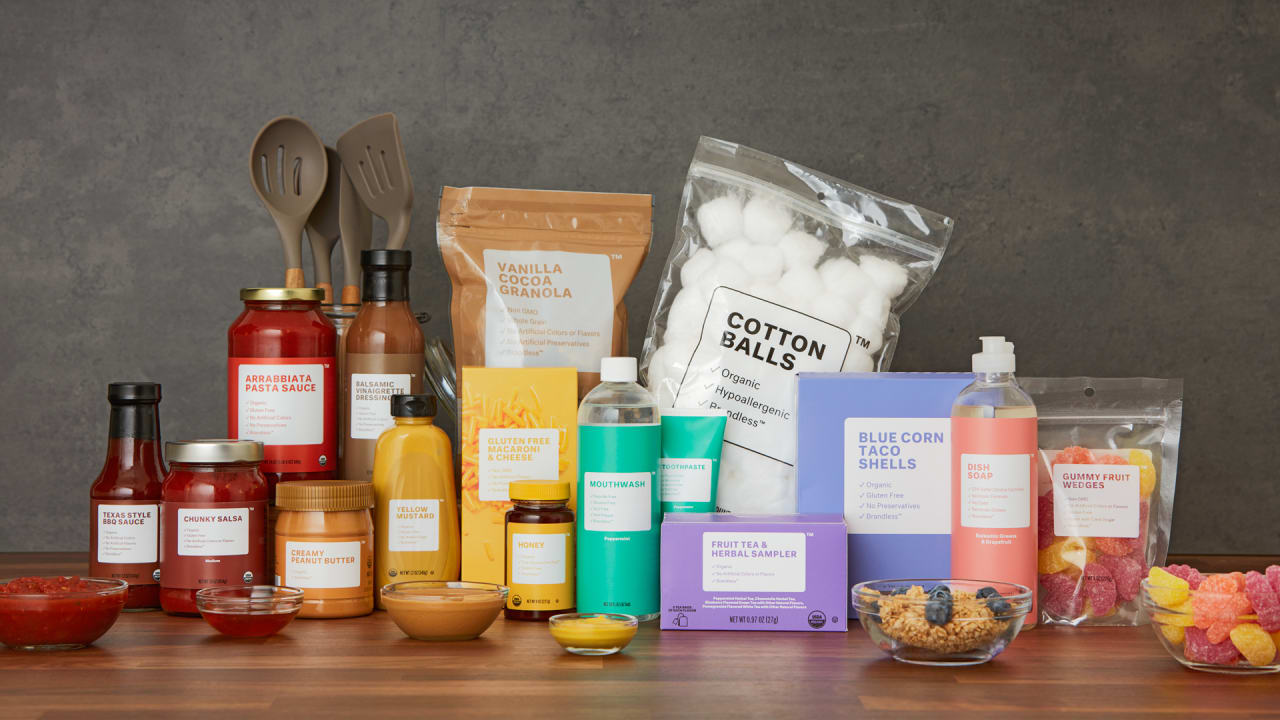 Brandless is very affordable and their products are health-conscious and environmentally friendly! Additionally, the company holds all their products to the highest standards. They also cater to what the community values most in their household items or in their foods. Furthermore, this startup dedicates itself leaving a positive impact on their community and the world.
Have you tried Brandless yet, or thinking about using it? Let us know in the comments below or on Facebook and Twitter.
---
First impressions matter, so why not make your invites something your guests will never forget? Get creative and try out some funky and unique DIY event invitations! These affordable and fun invitations are a sure way to get your guests talking about the event well in advance!
1. Popsicle Stick Invitations
Set the tone of a summer party and send out some easy to make no-melt popsicle invitations!
2. Pop Up Rainbow Invitations
Add a splash of color to your invitations with this rainbow pop up!
3. Snow Globe Invitations
These cute and trendy snow globe invitations can be used for almost any kind of event!
4. Blow Up Balloon Invitations
In order to read the balloon invitation, the guest must blow up the balloon! They are easy to make and customizable for any occasion!
5. Film Roll Invitations
These clever and cute film rolls make the perfect event invitations!
6. Confetti Invitations
Confetti burst invitations are an exciting and memorable way to invite your guests that they won't see coming!
7. Decoder Invitations
This clever invite comes with decoding glasses that allow the guest to read the invitation!
8. Ladybug Invitations
These cute and trendy ladybug invitations are perfect for birthday parties or spring and summer events!
9. Flip Flop Invitations
Flip flop invitations are the perfect way to invite guests to a summer event. Too bad these aren't wearable!
10. Mini Event Invitations
Mini invitations are an adorable way to invite guests to any kind of event! Each invitation can be personalized for specific guests!
These invitations are a fun way to get your guests thinking about your upcoming event. Make a statement with one of these unique DIY event invitations!
What are your favorite DIY invitation ideas? Let us know in the comments below or on Facebook and Twitter!
---
---