---
Startup Monday is ABCey's weekly post that showcases some of the best and most innovative startups based in the San Francisco Bay Area! These are often companies that we have our eye on or have worked with in the past. This week, the spotlight's on Modsy – the company who wants to revolutionize the way we decorate our homes!
What is Modsy?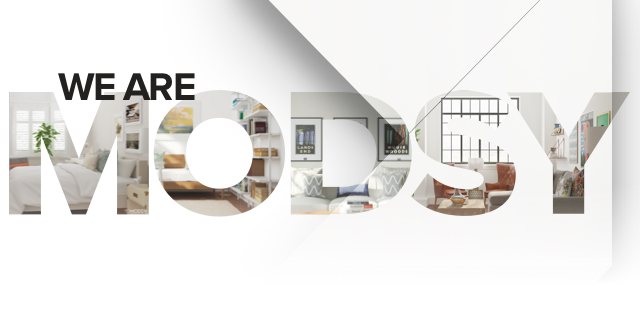 Founded in 2015, Modsy was designed to tackle a common problem: how will you know if the furniture you buy looks good in your house? If you've ever furnished or redecorated a house, you know it is a huge feat and involves tons of guesswork. Modsy wanted to make home design fun and easy to cut down all the trips to the furniture store. How? By letting their customers "try on" furniture!
How it works
If you've ever played The Sims, you're going to love this! First, you snap a couple pictures of your space and include the measurements, and Modsy will create a 3D model of your space. Then, their team will create a personalized room design based on your vision, budget, and layout needs. If you're not the biggest fan of the furniture, not to fret! Here's where your personal touch comes in: you are able to swap out furniture to your liking. If you are head-over-heels in love with the customized design, you can also buy the furniture directly from the layout! There goes the trips to the furniture store out the window!
Why we love Modsy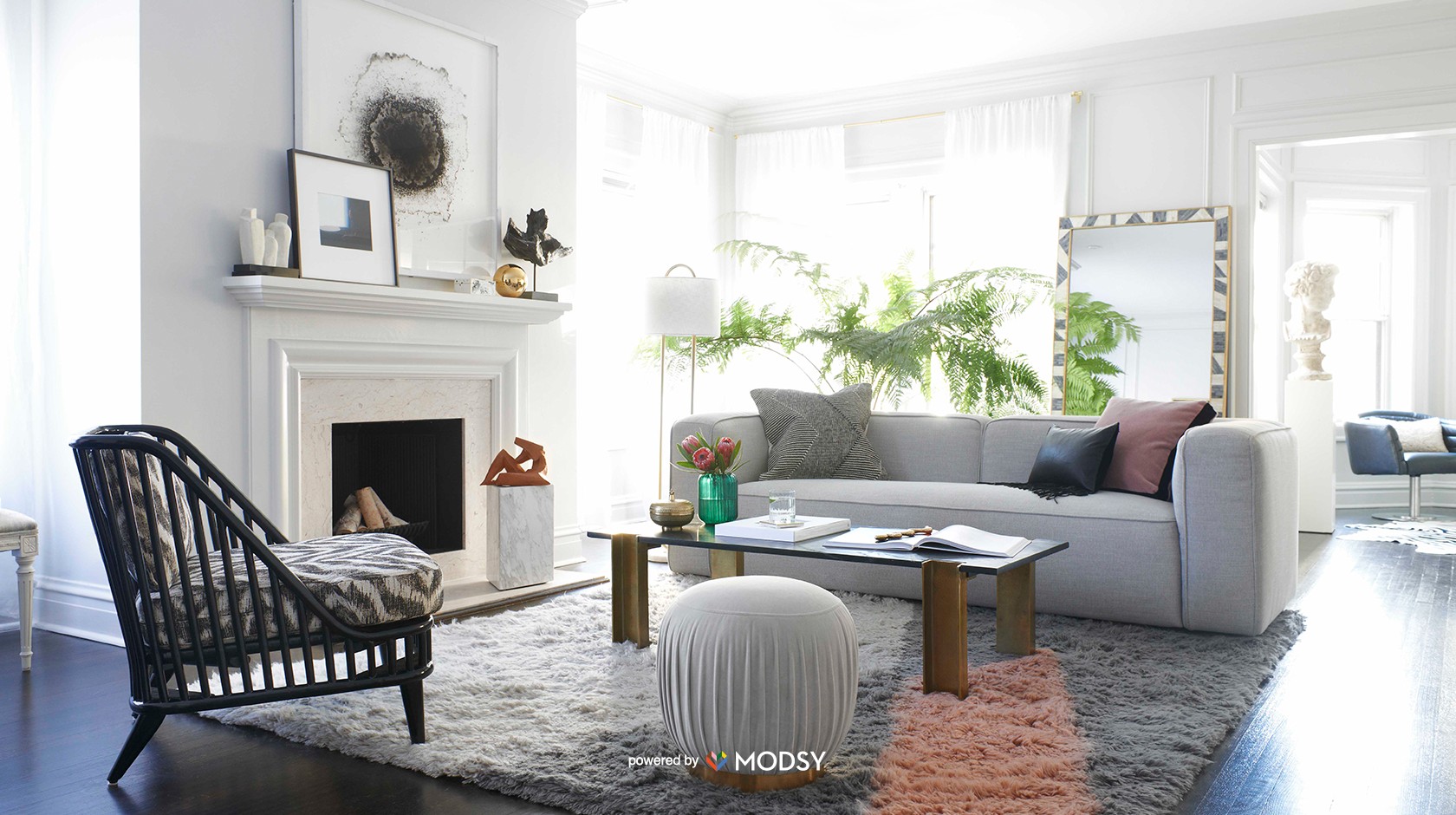 We love Modsy because decorating our homes used to be a process that entails nail-biting, stressful guesswork in the middle of a showroom! We can see how experts would design our space and also switch elements out for a personal touch! As event planners, we would love to to see if it could use it to design spaces for events! It could be a fun way to try out new designs.
Will you use Modsy? Have you worked with them before? We'd love to hear from you! Let us know in the comments below or on Facebook and Twitter!
If you'd like to see other San Francisco startups we've featured before, click here.
---
---
#TechTuesday highlights the best and brightest ideas in the tech world.  In today's #TechTuesday, we feature Candy Mechanics, a 3D scanning CNC Chocolate machine.
Candy Mechanics
Who doesn't love chocolate? Candy Mechanics has a created a hand-held portable 3D scanner, which is used to scan a persons head. After this is completed, the scan is created into a 3D model by using a 'Candy Carve' to sculpt the head out of chocolate in under 5 minutes! These chocolate treats are the ultimate addition to any event!
These personalized and delicious chocolates are a fun gift that your guests will love! This new technology allows people to create their own face as a 3D chocolate Lolpop. Candy Mechanics also has customizable Candy Cards, which carves personalized letters onto chocolates. Candy Cards and Lolpops would make the perfect party favor for any occasion! Bring these fun chocolates to your next event with their Mobile Candy Card and make your event truly unique!
What do you think about Candy Mechanics? Let us know in the comments below or on Twitter and Facebook!
---
#TechTuesday highlights the best and brightest ideas in the tech world. ABCey would like to recognize these up and coming technologies for their innovative ideas and impact on the event world! This Tuesday we are featuring Microsoft's augmented and virtual reality lenses, HoloLens! 
---
Ever ever wondered what technology would be like in the future? From the Internet to virtual reality, we have seen incredible technological advances that have had major impacts on the society. Now, companies like Microsoft are in the midst of bringing you high-definition holograms!
So go beyond the screen with Microsoft's HoloLens! It is the first self-contained, holographic computer that lets you better visualize your digital content and work. With this device, you can see the finest details of your work in relation to the world around you. Furthermore, your event attendees with be impressed when you use these lenses to show your products and ideas!
---
How it works: 
These lenses mix augmented and virtual reality and have stationary and moving holographic images . In addition, this tech uses gesture technology and voice recognition! You can navigate, open, select, drag, and place applications and holograms. Moreover, by simply gazing, you can move the cursor on this holographic computer. These lenses are so real that not only can you see the holograms, but you can also hear and locate it!
Although Microsoft hasn't announced a release date yet, they have a developmental edition for purchase. By purchasing this HoloLens edition for $3,000, you can be part of the first group of developers to test out this amazing tech! So what are you waiting for? Join these companies like Skype, RoboRaid, and HoloStudio, who are already on board. Get a head start and use some of the most advanced tech of our time! Sign up for the demo here!
This developmental package includes: 
Microsoft HoloLens Development Edition
Clicker 
Carrying Case
Microfiber Cloth 
Charger
Micro-USB 2.0 cable
Bring your ideas to life with Microsoft HoloLens!
Why we love it: 
Microsoft's HoloLens adds an incredible element to our future events. As the first holographic computer, the device lets you showcase your ideas in 3D during meetings, conferences, trade shows, and many more. In addition, Microsoft has paired up with Skype. Thus, the lens can be used at virtual conferences and meetings. This allows you to better show your ideas by drawing on your screen. Then, your Skype contact can see your drawings!
In addition, you can use it as a form of entertainment for your event attendees. It will surely catch everyone's attention! Attendees can use this device to go online, play games, and create their own holograms. When released, we believe that Microsoft's HoloLens will, in no time, have a major impact on our world, especially the event industry!
What do you think about Microsoft's HoloLens? Let us know in the comments or on Facebook and on Twitter!
---
#TechTuesday highlights the best and brightest ideas in the tech world. ABCey would like to recognize these up and coming technologies for their innovative ideas and impact on the event world! This Tuesday we have 3 ways to use Intel RealSense technology at your next event!
---
Intel is very well-known for their many unique and creative products. However, at ABCey, one line stands out the most for us: Intel RealSense. Intel RealSense includes cameras, platforms, and systems that are unbelievable and are must have tools for your events!
Moreover, these amazing products have 3D scanning, speech recognition, facial analysis, augmented and virtual reality (AR/VR), depth photo and video, and scene perception capabilities.  These capabilities make Intel RealSense products cutting edge technology and make experiences more interactive and well, real! So here are 3 ways to use Intel RealSense at your next event!
---

1. Intel RealSense 3D Scanning
One special feature of RealSense technology is its 3D scanning capabilities. You can pretty much scan anything, and now, you have a replicated detailed 3D model on your computer. In addition, you can easily share it on social media and print it out on a 3D printer! Because this tech is perfect for showcasing and displaying anything at your events, this is an event tool you'll definitely want to get! You'll truly impress your attendees with one of a kind views of your 3D models. From a physical robot to yourself, almost anything can be turned into a 3D image!
Additionally, Intel's scanning technology is creative because it incorporates gesture tech. By just moving your hands, you can spin and zoom in on these 3D images to show your attendees every angle. Let your guests experience this technology first hand and leave them amazed!
---
2. 3D: Scene Perception and video entertainment
For events, it's important to know every detail about the venue, and RealSense technology gives you just that…an extremely useful layout of any site!  Specifically, Intel's Scene Perception gives you a digital representation of the scene/place you are recording, including the objects in it! As a result, you have immersive 3D images to help you plan or select the perfect venue like never before! In addition, this system lets you measure items from your scene perception, making it the perfect tool for event planners!
It can be difficult to decide how to decorate your venue when you can't picture it. However, with RealSenses, you can experiment with different layouts and see how they look visually! For example, Capgemini used this tech to adjust furniture in the video below:
You can use this same technique for your events! First, adjust the software to show a virtual image of your venue. Then, use props (like the wooden blocks above) to represent event items (ex: sculptures, photos booths, large displays, etc). Lastly, just move these props around! There you have it! You can see on a screen what the venue would look like! And you didn't have to lift a thing!
---
Another idea is to make yourself 3D! With Intel's motion capture technology, you facial movements are replicated onto a fun 3D figure. Attendees will love getting to use this tech, and will be impressed with this top of the line entertainment!
---
3. Interactive Background Displays
Whether you're hosting a virtual meeting or presenting at a conference, you want your background image to be the best fit for your event. Here is where RealSense comes in handy! Instead of spending time to edit or replace your background, you can simply replace it in real-time with any video or photo of your choosing-the perfect addition to make your next event top of the line!
Also, background replacement uses gesture technology. So simply flick your hands and the background will change! It's that easy! Try out Intel's RealSense at your next event!
---
How would you use Intel RealSense Technology? Let us know in the comments or on Facebook and on Twitter!
---
On Wednesday, November 20th ABCey Events produced CloudOctane 2013, which was hosted by Acumen Solutions in conjunction with Dreamforce  at the Bluxome St. Winery, San Francisco! CloudOctane was designed to enable consumers to comprehend, engage in and discuss the evolution of Enterprise Cloud Transformation and the new Machine2Cloud technology. 
Event highlights featured a robotic bartender (Bartendro), an LED hula hoop performance by Lauren Shaw of SpinFX, 3D projection mapping mixed with live actors from Tekino Sf, DJ Mancub on the decks, Giggle and Riot Funbooths, eclectic appetizers from Greenleaf Platters, lovely floral arrangements from HUNTlittlefield, unique creative installations and more! And, a special thank you to Jim Vetter for all the great event photos!
Heather Noll from Chalkboard Communications helped with PR efforts for the event and the  SF Chronicle, The Wall Street Journal, PC World and Venture Beat all expressed interest. We even got a few shout-outs! Thanks everyone for helping to make it "the best party" of the night!
ABCey was hired to manage all aspects of event planning and production including, AV, lighting, catering, decor, florals, entertainment, and photography. We couldn't have be more thrilled to work with such a great team!
For more photos, please check out the full online gallery ! What do you think of our event? Drop us a line below or find us on Facebook & Twitter! 
---