You just met with a potential client and it's time for you're ready to get some new business! You know all the facts about your client's event deets, what their goals are and what they are trying to accomplish. In the back of your head, you know this proposal is the key to your success! You may be a little nervous, but ABCey is here to help with some tips for a winning event proposal!
1. Address your client's needs
By summarizing or listing all the client's desires and goals for their event, it provides reassurance. They know you understand their vision and will create their event with them in mind. In addition, this creates a good opportunity for you to add any suggestions you may have! These needs can come from anything mentioned in the initial meeting!
2. Execution
Show your client each stage of your execution process! You can include a variety of things, including your management process and RFP stage, your strategy, creating a timeline with adjustable milestones, and/or execution! This communication ensures that the client understands each step of your planning process and will eliminate any guessing games. It also conveys your organizational skills and shows you know what steps it takes to plan an event.
3. Showcase your experience!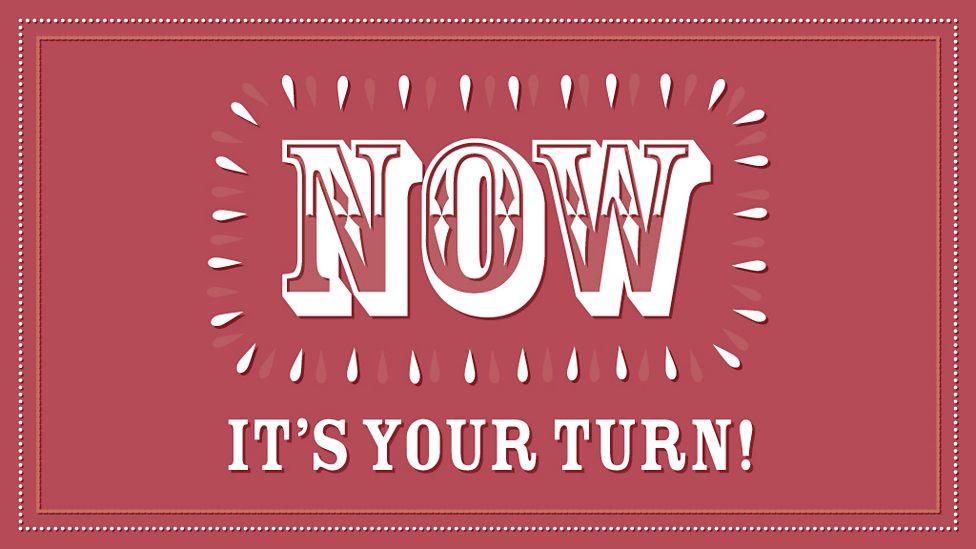 This is your moment to shine! This reinforces all your strengths and showcases why you're the best choice for their event. Don't forget to insert any big company names if you've organized past events! In addition, be sure to include pictures of your past events with the most relevant ones flanking the top. (We knew those event pictures would come in handy!) Also, this is a great place to input any client testimonials and references.
4. Budget
Carefully break down each component and create a visual representation of the budget. One of our favorite ways to stay organized is to use a spreadsheet! It is easy to show each variable that incurs a cost, so the client is not confused about any fee or charge! This aspect of your proposal is a game changer, so do take your time! If you need any help with your budget, Event Manager Blog has an amazing event budget calculator!
5. Be visual
Inputting images and making your proposal visual make it visually appealing and easier to digest for the client. Also, the client will have an easier time envisioning your ideas for the event!
Before you submit your event proposal, be sure to double check for any typos or errors!
Now that you're ready, go write that winning event proposal! Which tips will you be using? We'd love to hear from you! Let us know in the comments below or on Facebook or Twitter!
---
---
---
Every once in a while, everybody needs an escape from the confining quarters of their work – whether they work in an office or from home! A retreat is the perfect opportunity for companies to …. But what is there to do? ABCey has curated a list of our top 10 favorite corporate retreat activities fit for everyone!
It's a giant playground for adults! Located in Lands End, this obstacle course built with ropes, ladders, and cables is immersed in a mini forest located in our urban city. The ropes course will challenge you mentally and also get your blood rushing in ways an office may not. So go through the highs and lows (literally!) with your team, and it'll surely bring out your adventurous side.
"Learning through laughter." Nerd Improv strives to create workshops that are meant to help your team get the most out of your retreat. It was designed to help push the boundaries while making a safe environment for everyone to share. For any questions, you can contact them here.
Hosted by 1AM, this workshop is meant to bring out your creative side with street art! Groups are encouraged to create their own street art individually and in groups with stencils and much more. Alongside the art, their team goes through the history of street art that you surely won't forget! The best part? You won't forget your experience anytime soon with the art hanging on your wall!
Escape your office with an escape room! Reason provides your team with high tech team building activities and immersive experiences. Instead of your typical escape room, you can experience this through VR goggles to transport yourself into another reality and much more. In addition to an awesome escape, this retreat will build a stronger and better team!
Get up from your office chair and get on a boat! Your retreat will feature some of the most beautiful views and create some of the best memories. Your sailing experience will be personalized to whatever mood your team needs whether it be relaxing or thrilling! So pack your favorite sea sickness remedy and sail away!
Love food trucks? You'll love this challenge even more! The Food Truck Challenge prompts teams to experience what it's like to have your own and run your own food truck. Judges will base their decision on every aspect from the food to the marketing, so be prepared!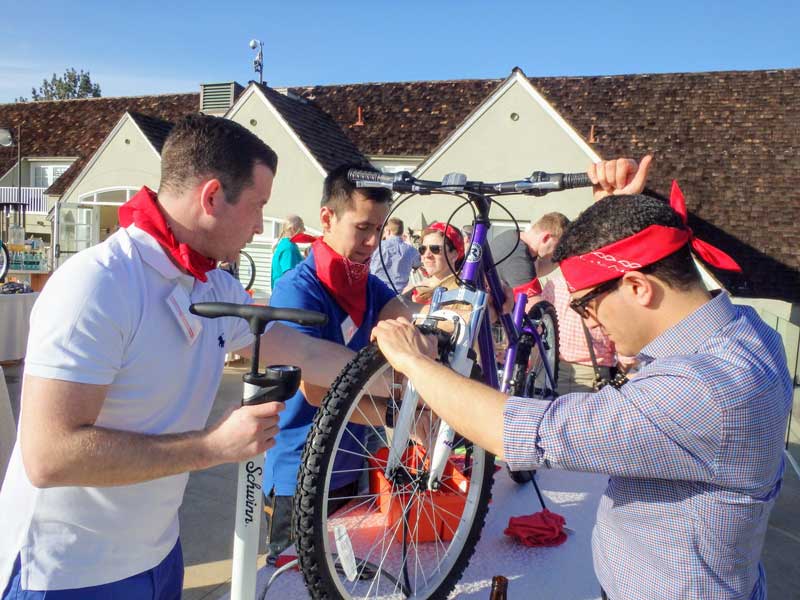 Drop the pens and papers and swap it out with wrenches and gears! This charity event challenges teams to build as many bikes as they can, and all the bikes built are donated to children around the world. It's an amazing cause and your team will build a competitive spirit together for a heartwarming cause as well.
This is great way to unwind after a long week of meetings. After splitting into teams, each group becomes their own winery (a dream come true)! After being briefed on the history of Sangria and competing in a trivia contest, teams have the opportunity to create their own unique blend, too.
Who doesn't love mini golf? Your team can make your own fun with challenging mini golf courses designed to trick the other team. If you're feeling charitable, there's also an option which involves cans of food to be donated as you complete the course. A little competition never hurt anyone, and hopefully you'll leave with a sense of accomplishment!
If you love food and you love San Francisco, we've got one of the most perfect retreat activities for you! This foodie adventure will prompt your teams to explore San Francisco while also trying some of the best foods around the city! You'll be leaving with a full belly and a new love for our hometown!
What are your favorite off-site activities?
These off-site corporate retreat activities can be adjusted to any retreat you have! Are you ready? Which ones did we miss? Let us know in the comments below or on Facebook or Twitter!
---
Startup Monday is ABCey's weekly post that showcases some of the most innovative startups based in San Francisco! These are often companies that we have our eye on or have worked with in the past. This week, we are putting the spotlight on Loopd! 
Loopd is an event engagement platform aimed to make networking easier and to access to relevant marketing materials for your attendees, but it doesn't stop there! Loopd is a great tool that benefits event planners and booth staff, too! It allows you to track guest traffic information, view interaction history and follow up with attendees!
How does it work?
Loopd is able to provide information and promote engagement with two devices: Bluetooth beacons and chips located in lanyards! Beacons are placed around the venue and communicate with the chips around guests' necks to allow for location-tracking tools. For guests to share networking information, a simple tap between their badges can help exchange all needed information! Talk about convenient. To receive materials from any booth you visited at the event, a quick look to the app will give you access to all the fliers and promotions from the exhibitor! As event planners, you are able to track how successful your event is with real time analytics and to see what attracts the most guests.
Why we love Loopd!
Aside from the networking capabilities and analytics, Loopd also cuts down on check in and check out times! Event planners always find ways to cut down on waiting times to prevent boring guests, and Loopd is an amazing solution. With this technology, guests are able to cut down on their carbon footprint by networking through the badges instead of passing out business cards. Also, it eliminates the need for printed fliers since it can be shared through the app!
Have you had to opportunity to use Loopd or interested in trying it out? We'd love to hear from you! Let us know in the comments below or on Facebook and Twitter!
If you'd like to see other San Francisco startups we've featured before, click here.
---
---
Startup Monday is ABCey's weekly post that showcases some of the best and most innovative startups based in the San Francisco Bay Area! These are often companies that we have our eye on or have worked with in the past. This week, the spotlight's on Modsy – the company who wants to revolutionize the way we decorate our homes!
What is Modsy?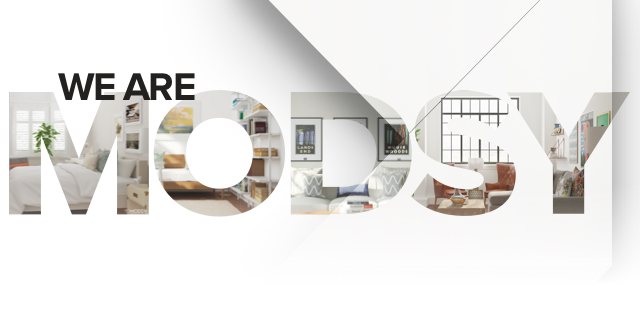 Founded in 2015, Modsy was designed to tackle a common problem: how will you know if the furniture you buy looks good in your house? If you've ever furnished or redecorated a house, you know it is a huge feat and involves tons of guesswork. Modsy wanted to make home design fun and easy to cut down all the trips to the furniture store. How? By letting their customers "try on" furniture!
How it works
If you've ever played The Sims, you're going to love this! First, you snap a couple pictures of your space and include the measurements, and Modsy will create a 3D model of your space. Then, their team will create a personalized room design based on your vision, budget, and layout needs. If you're not the biggest fan of the furniture, not to fret! Here's where your personal touch comes in: you are able to swap out furniture to your liking. If you are head-over-heels in love with the customized design, you can also buy the furniture directly from the layout! There goes the trips to the furniture store out the window!
Why we love Modsy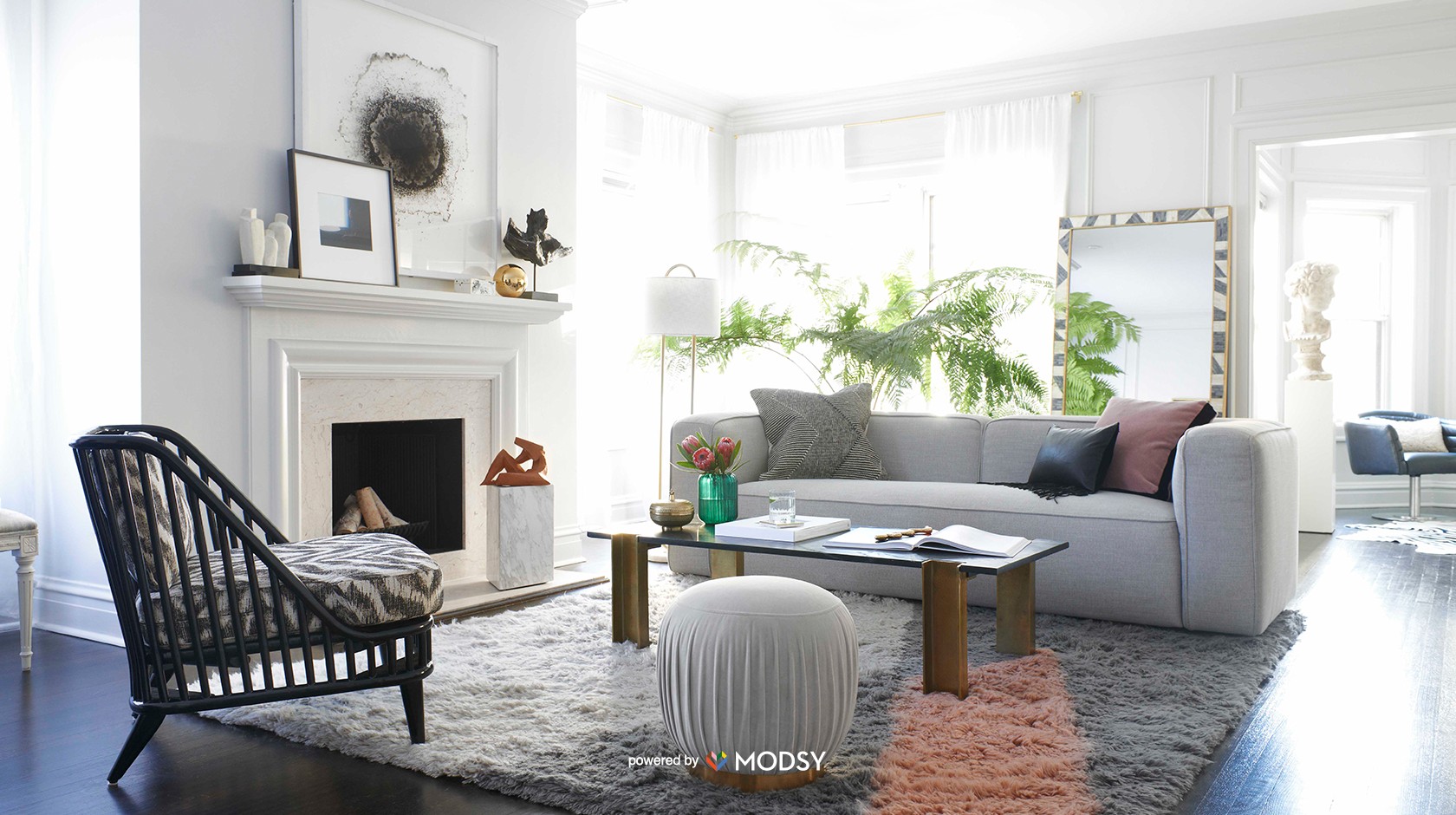 We love Modsy because decorating our homes used to be a process that entails nail-biting, stressful guesswork in the middle of a showroom! We can see how experts would design our space and also switch elements out for a personal touch! As event planners, we would love to to see if it could use it to design spaces for events! It could be a fun way to try out new designs.
Will you use Modsy? Have you worked with them before? We'd love to hear from you! Let us know in the comments below or on Facebook and Twitter!
If you'd like to see other San Francisco startups we've featured before, click here.
---
It's almost Friday! ABCey brings you this week's San Francisco Weekend Lineup with the top events happening in the Bay Area! We hope you have plenty of room on your schedule. We have things from Street Soccer USA to TreasureFest to Guaclandia!
July 27-29 | 3pm – 11pm | Free admission | Alameda County Fairgrounds, Pleasanton, CA
Bring all your friends! It's the first ever NorCal Night Market with with food, games, art, shopping, and performances at Alameda County Fairgrounds! It's the perfect place to find unique and amazing gifts for all your loved ones from crafts vendors or commission a special piece by a local artist at our Art Walk!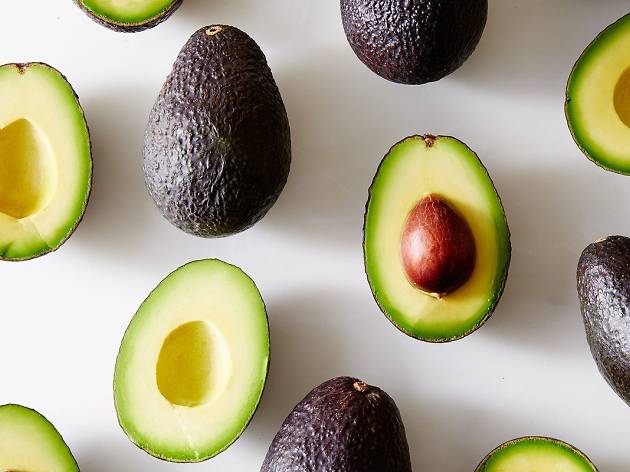 July 27-28 | Times vary by day | Free admission | SF Marathon Health & Fitness Expo, 2 Marina Boulevard
Love avocados? Express your love at Guaclandia! The makers of the WHOLLY GUACAMOLE® brand invite Bay Area residents to visit Guaclandia, its one-of-a-kind mobile exhibit dedicated to all things avocado. It'll be filled with Instagram-able photo ops paired with tons of guacamole on the side!
Saturday, July 28 | 11am – 2:30pm | Free admission | Waverly Place, San Francisco
Craving Chinatown is the first food festival in the Chinatown community! It will feature a selection of restaurants and foods that bring back memories of the San Francisco Chinatown community. Local Chinatown restaurants will feature unique dishes and snacks as well as food demonstrations! It'll be the perfect San Francisco weekend!
July 28-29 | 9am – 5pm | Free | Union Square, San Francisco
We're just as upset as you are that the World Cup ended! But not to fret, Street Soccer USA is coming to San Francisco! Teams from all ages and backgrounds will come together to share and to celebrate their diversity and passion for our city in our Social Impact, Corporate, and Open Cup competitions. Find your friends and cheer for your favorite team!
July 28-29 | 10am – 4pm | Cost: $5.00 | 500 Ave n, San Francisco, CA 94130
TreasureFest hosts 400+ local artists, makers, designers, antique collectors, under ground food start-ups, & more. Hope your bellies are empty and your dancing shoes are on because there are tons of food trucks and food tents with Hawaiian inspired dishes and local bands will be playing all day long! Also, the first 1000 each day get lei'd! (free leis).
Sunset Campout 2018
July 27-30 | Friday 12:00pm – Monday 9am | Cost: $205+ | Belden Town Resort, Belden CA 95915
Be prepared for a weekend full of amazing artists like  Solar, Galen and J-Bird, to get you pumped! There'll also be muralists and live painters, as well as art installations and interactive pieces. If you're ready for a weekend full of fun in the river, friends, art, music, and food, pack your bags!
What does your San Francisco weekend lineup look like?
Which events are you most excited about? Did you go to one and loved it? We'd love to hear from you! Let us know about it in the comments below or on Facebook or Twitter! We hope to see you there!
---
---
Tomorrow's the day we're all looking forward to: Friday! ABCey brings you this week's San Francisco Weekend Lineup with the top events happening in the Bay Area! If you don't have plans this weekend, we've got you covered from Star Wars at the Symphony Hall to a Burning Man trunk show!
July 20 | 6am – 9am | Prices range from $30.00 – $45.00 | San Francisco Belle, Hornblower
Usually, you may not be a morning person, but you're going to want to be one for Daybreaker SF! Get ready for an unforgettable time with crazy beats, amazing company, and tons of dancing! Being their 4th anniversary, their theme is "Come Sail Awake With Us" and they plan to entertain you all morning with activities like yoga, dancing, and face painting! It's one our favorites for the weekend, will we see you there?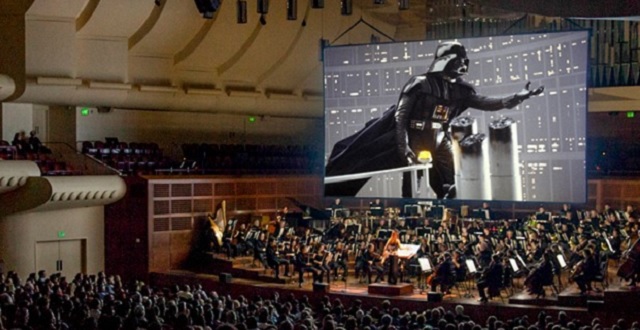 July 18 – August 3 | 7:30pm | Prices range from $75.00-$125.00 | Davies Symphony Hall
The SF Symphony summer concert series returns this weekend! If you love Star Wars, you're going to be ecstatic! The orchestra will play live scores from the original Star Wars trilogy with the films projected on stage! Talk about an unforgettable experience!
July 21 | 12:00pm – 6:00pm | Free admission | The Great Northern
Burning Man is coming up! Hope you're ready to begin shopping of your costume at the 12th Annual "Beyond the Fence" Trunk show! There will be over 30 local and independent designers selling unique costumes perfect for the desert getaway! Local DJs and cocktails will be available for you to enjoy while you take in inspiration on and off the Playa!

July 27-30 | 1:00pm – 10:00pm| Prices range from $20 and up, depending on donations | The Midway
In honor of Larry Harvey for starting Burning Man, we gather together to celebrate the passion he has created in others. This man dreamed of a world where creative minds can come together to cooperate and this vision led to the creation of Burning Man.
July 22 | 11:00am – 4:00pm | Free admission | Main Parade Ground
Rain or shine, the Presidio takes place on the Main Parade Ground. It features many vendors to get a taste of the diverse foods and cultures of the Bay Area and a free cultural dance performance on the fourth Sunday of each month! It will feature more than 25 international mobile food inventors, music for everyone, lawn games, yoga, and nature-based crafts for kids!
July 22 | 2pm | Free admission; First come, First Serve | Stern Grove
Since 1938, the SF Symphony returns every summer for an annual performance, and their return dates for this Sunday! If you're looking for a nice event to take your family or a relaxing day filled with beautiful music, we hope to see you there!
What does your San Francisco weekend lineup look like?
Which events will you be attending this weekend? We'd love to hear from you! Let us know in the comments below or on Facebook and Twitter!
---