#TechTuesday highlights the best and brightest ideas in the tech world. ABCey would like to recognize these up and coming technologies for their innovative ideas and impact on the event world! This Tuesday, we are introducing Affectiva, a leading emotion recognition technology company! 
---
Artificial intelligence is quickly becoming the next big thing in the tech industry, and we are seeing startups making impactful changes. Co-founded by Rana el Kaliouby and Rosalind W. Picard, Affectiva is a leading startup that brings you emotion-aware AI! This is great for events because this technology lets you track your guests's engagement level!
You can also integrate secure, emotion data to your apps with Affdex Software Development Kit (SDK) and APIs. allowing you to get more data about your customers and guests! However, Emotion as a Service gives you an alternative to simply send in videos to get emotion data, at low cost! Also, its Offline Lab Solutions allows you to further analyze and study emotional behavior by using biosensors!
Add Emotional Intelligence into your Digital Experiences with Affectiva!
---
How it works: 
Affectiva uses a combination of computer vision and deep learning technology to analyze online facial expressions. Here are 3 solutions that are being offered!
1. APIs & SDKs
Affdex SDKs and APIs are now available for companies who want to integrate its software into their products. With SDKs, you will be able to capture your customers' emotions in real-time when they are using your products. This software is available on iOS, Android, Mac OS X, Windows, or Linux devices. Now you can improve your platforms even more with Affectiva's APIs, as it provides high accurate analytics, surveys, and interaction!
Try their demo here, and contact them at gaminginfo@affectiva.com if you are interested!
2. Emotion As A Service 
Instead of using SDKs and APIs, you can use "Emotion as a Service". This cost-effective service lets you send in your videos for analysis instead. You will be able to accurately measure your customer's emotions. Also, you don't need to set up or integrate anything! So contact them at sales@affectiva.com to get started!
3. Offline Lab Solution 
Offline Lab Solution gives users more detailed reports. Because it uses biosensors such as Eye Tracking, EEGs, and more, you can now understand your customers' emotional behavior on a deeper level. Learn more about it here!
Why we love it:
Affectiva is quickly becoming a prominent startup in the tech industry. The reason is simple! It lets us know how users feel and react in regards to our brands and products. This allows for improvement and will help create unique experiences that people enjoy.
Planning to use Affectiva? Let us know in the comments below or on Facebook and Twitter!
---
By Kristi Fujimoto, Jessica Li-Jo, and Jennifer Fong
Summer is flying by and it's already August! Make sure you start this month off right by enjoying the weekend! There is a lot going on this weekend. So ABCey Events has your Weekend Lineup with the top 5 SF Events and Bay Area Events going on this Friday through Sunday! 
---
Top 5 SF Events
Fri to Sat, 8/5/16-8/7/16 | All day | Prices vary check here | Golden Gate Park
Spend your weekend at this year's Outside Lands! Don't miss out on all the exciting live events, fun festivals, delicious food, and many other amazing activities! Enjoy the view of the Bay Area and of course, the iconic Golden Gate Park, while dancing it out with your friends at the grand festival. Filled with 3 days worth of fun activities and special guests, Outside Lands is ready to make your weekend unforgettable! So come out this weekend and check out one of the top SF Events! Don't forget to check out our Outside Lands 2016 Survival Guide here!
Fri, 8/5/16 | Boards 11:30am, Cruises 12pm-2pm | $63 – $84, buy here | Pier 3, On the Embarcadero at Washington St.
Get a perfect view of the San Francisco Bay and enjoy an amazing lunch buffet on the Hornblower's SF Lunch Cruise! From the cruise line, you can will sail under the Golden Gate and Bay bridge, see the SF skyline and view Alcatraz Island up close. Take in the sights and bay breeze with lots of beverages, including alcoholic ones, to purchase while on board. Moreover, use Uber for the first time with the code HORNBLOWER and get up to $15 off. So take in these breathtaking sights, chow down on amazing food this Friday, and sign up here!
Sat 8/6/16 | 8pm – 12am | Prices vary, check here | 2153 Ferry Point, Alameda, CA 94501
Want something interesting to do this Saturday? Head to Alameda's Bohemian Carnival this Saturday! This unique carnival has much more than your normal circus acts. It also has an epic dance party, live and large variety of music, cabaret revue, and everything in between. View the wonders of this event and performances that range from hip hop, thespians,  cabaret combined with rave dancers, Planet Booty electronic musicians, animated villain characters and more! Anything you want to see, you'll find at this carnival! These theatrics and performances are a one of a kind titillating experience. Go party it up with a huge dance party! Order your tickets now, and you can win a pair of tickets here and here. So don't miss out on this amazing SF Event!
Sat to Sun, 8/6/16-8/7/16 | All day | FREE | Downtown Fremont
Come to the "largest free street festival west of the Mississippi". With nearly 400,000 people who attend annually, you can definitely expect that the Fremont festival will be bustling. With its' artsy vibe, you'll want to explore the arts & craft booths! Fremont Festival brings to you artisanal prepackaged food, food trucks, food vendors, tons of wine, beer and margaritas as well as continuous music and street performers. We also can't leave out the kids on the fun! There's an entire section of rides and shows for them as well. Since the 2016 Olympics are on, you don't have to a miss a minute. They'll be playing the olympics on a 15 foot HD screen. So, grab some food from the festival as well as enjoy the 2016 Rio Olympics!
Sat to Sun, 8/6/16-8/7/16 | All day | FREE | Japantown Peace Plaza
Join the melting pot by attending this weekend's Nihonmachi Festival! The Nihonmachi festival embraces the Asian-Pacific American life and celebrates its roots. Everyone is welcome to help indulge in the food fest, check out the car show, participate in doggie world(Sunday only), explore the various types of artisans, and watch live shows and performances! This is a great way to explore other cultures as learn a new thing or two.
Are you planning on going to these SF Events or Bay Area Events? If so, feel free to comment below or on comment on Facebook and Twitter!
---
#TechTuesday highlights the best and brightest ideas in the tech world. ABCey would like to recognize these up and coming technologies for their innovative ideas and impact on the event world! This Tuesday we are featuring Microsoft's augmented and virtual reality lenses, HoloLens! 
---
Ever ever wondered what technology would be like in the future? From the Internet to virtual reality, we have seen incredible technological advances that have had major impacts on the society. Now, companies like Microsoft are in the midst of bringing you high-definition holograms!
So go beyond the screen with Microsoft's HoloLens! It is the first self-contained, holographic computer that lets you better visualize your digital content and work. With this device, you can see the finest details of your work in relation to the world around you. Furthermore, your event attendees with be impressed when you use these lenses to show your products and ideas!
---
How it works: 
These lenses mix augmented and virtual reality and have stationary and moving holographic images . In addition, this tech uses gesture technology and voice recognition! You can navigate, open, select, drag, and place applications and holograms. Moreover, by simply gazing, you can move the cursor on this holographic computer. These lenses are so real that not only can you see the holograms, but you can also hear and locate it!
Although Microsoft hasn't announced a release date yet, they have a developmental edition for purchase. By purchasing this HoloLens edition for $3,000, you can be part of the first group of developers to test out this amazing tech! So what are you waiting for? Join these companies like Skype, RoboRaid, and HoloStudio, who are already on board. Get a head start and use some of the most advanced tech of our time! Sign up for the demo here!
This developmental package includes: 
Microsoft HoloLens Development Edition
Clicker 
Carrying Case
Microfiber Cloth 
Charger
Micro-USB 2.0 cable
Bring your ideas to life with Microsoft HoloLens!
Why we love it: 
Microsoft's HoloLens adds an incredible element to our future events. As the first holographic computer, the device lets you showcase your ideas in 3D during meetings, conferences, trade shows, and many more. In addition, Microsoft has paired up with Skype. Thus, the lens can be used at virtual conferences and meetings. This allows you to better show your ideas by drawing on your screen. Then, your Skype contact can see your drawings!
In addition, you can use it as a form of entertainment for your event attendees. It will surely catch everyone's attention! Attendees can use this device to go online, play games, and create their own holograms. When released, we believe that Microsoft's HoloLens will, in no time, have a major impact on our world, especially the event industry!
What do you think about Microsoft's HoloLens? Let us know in the comments or on Facebook and on Twitter!
---
---
#TechTuesday highlights the best and brightest ideas in the tech world. ABCey would like to recognize these up and coming technologies for their innovative ideas and impact on the event world!
---
Have you ever wanted to see a famous landmark or a potential event venue overseas, without actually having to spend the time, or money to travel?  Founded by Nihal Advani, Georama brings you the world's first real-time virtual tour platform! This amazing service can help anyone travel anywhere in the world instantly.
With Georama, viewers will be able to virtually travel anywhere in the world in real-time via mobile and interactive live video tours. To make the experience even more personal, viewers can pay a small fee to interact in real-time by asking questions or making suggestions to their respective guides, such as asking them to check out certain landmarks.
Instantly Experience The World With Georama!
How it works: 
With Georama, viewers can tune in live across their phones, computers, and tablets to view the tours and interact in real-time. You can request a live demo to learn more about Georama and how it can help your organization.
Georama features:
Live HD Video – High definition video with low latency for great viewing experience
Real-Time Interaction – Viewers can interact via comments and questions
Smooth & Reliable Video – Combining multiple networks helps create stabilized videos and increased reliability
Cross Platform – Viewable across all devices (computers, tablets, smartphones, VR headsets)
Seamless Integration – With a simple copy and paste, viewer can embed into their website
In-Depth Analytics – Viewers will be able to know who's watching, when and where
Why we love it: 
Georama provides one more thing we can all use for site selection for overseas events. Not only can it save us time, but also traveling expenses! With its seamless integration feature, we can easily share these tours to potential clients, friends, or family. We believe that Georama will in no time become the "the destination for virtual travel"!
Where are you going to travel with Georama? Let us know in the comments below or on Facebook and Twitter!
---
Traditional guests books are great in theory and can make a nice keepsake, but there are many fun alternatives that allows your friends and family to get creative, all while providing an interactive activity for your guests to partake in! Get inspired with ABCey's list of our Top 10 guest book alternatives, from wine bottles to lipstick mirrors to vintage globes!
---
1. Wishing Stones
Green your event with wishing stones! Guests can write their best wishes on these smooth stones and put them on display in your garden or in a flower vase. This is a great alternative for any eco-friendly themed party!
2. Lipstick Mirror
Magic mirror on the wall…who's got the best looking guest book of  all? Let your personality shine with this lipstick mirror guest book! Provide your guests with lipsticks as party favors and watch your mirror quickly become a delightful, colorful event detail. This chic and creative alternative will surely leave any event looking fabulous!
3. Graffiti Wall
Add a crazy yet youthful element to your events with a graffiti wall! Perfect for any outdoor party, this option allows your guests to artistically express themselves while having lots of fun! You can then use it as a backdrop at your event or as a DIY photo booth.
4. Chicken Wire
This vintage-inspired guest book alternative works great for any event. Not only will this be a great art piece to take home after, but also a pretty, shabby-chic centerpiece. Tailor it to match the color scheme of your event and see it get filled with your guests' well wishes and hopes!
5. Typewriter Guest Book
Planning a literary-inspired themed party? Then this typewriter guest book idea will be perfect for you! Grab some beautiful stationary and let your guests loose to type you little notes! At the end of your event, roll up the notes, tie them up with a ribbon, and store them in a glass vase to display in your home.
6. Wine Bottles
Make your event stand out by using wine bottles as unique alternatives for traditional guest books! Offer glass markers to your guests and have them sign away! Store the wine bottles  and read the messages the next time you decide to open them. Personalize it further by putting your own labels on them!
7. Time Capsule
Send your present to your future with a time capsule guest book! This clever alternative adds a sentimental value to any events. Leave your guests with some colorful pen and paper, and be ready to relive this important occasion years from now!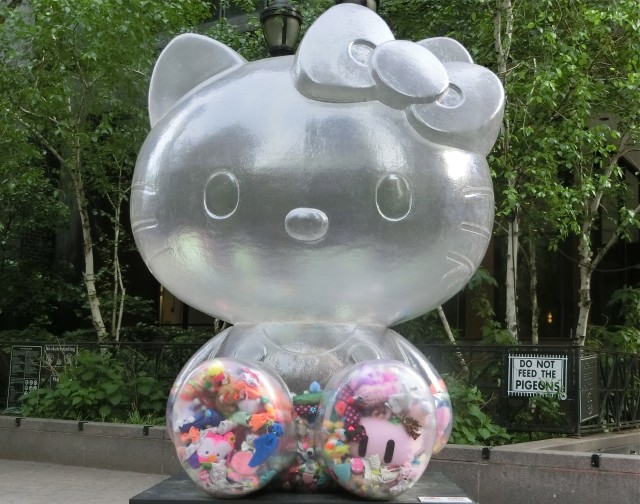 8. Guitar
Love music? Combine your love for music and your love for your guests by having your guests write their thoughts and wishes on an acoustic guitar! Transform it into a priceless decor by displaying it on your wall!
9. Vintage Globe
Spread the love with this sweet vintage globe. Let your guests give the globe a spin and write special messages atop their favorite country!
10. Jenga
Jenga fanatic? Use Jenga as your guest book alternative for your next event by having your guests write on each individual block. Be ready to "build memories" every time you play the game!
Which one of these unique guest book alternatives is your fave? Let us know in the comments below or on Facebook and on Twitter!
---
Feeling the post-holiday blues? No worries,  ABCey's ABCey's Weekend Lineup: 7/8/16 – 7/10/16 will give you lots of ideas to make this next one just as fun! From red panda acrobats to free Ghirardelli sundaes, we've compiled a list of 5 Bay Area events for you and your friends!
Events for this weekend:
Friday, July 8th, 2016 | 4pm-9pm | Pier 70 | Free (donations appreciated)
Start your Friday off at Pier 70! Pier 70 is celebrating the launch of their 18 hole Miniature Golf Course. The miniature golf course will be open on the weekends throughout the month of July and August. So come on out and enjoy free live music, dance performances, shopping opportunities and of course, food! Happy Celebrating!
Friday, July 8th, 2016 | 11-11:30 am & 12:15-12:45 pm | Yerba Buena Gardens, SF | Free 
Bring your family to watch the Red Panda Acrobats this upcoming Friday! Specifically designed for kids and families, the Yerba Buena Children's Garden gives you two free shows to enjoy. By bringing the ancient art of Chinese acrobatics to you, the Red Panda Acrobats will be sure to amaze all viewers with their exceptional and jaw-dropping athletic ability, traditional Chinese music, and dazzling costumes!
Friday, July 8th, 2016 | 6pm-9:30pm | Mission Cultural Center for Latino Arts| $10
Celebrate Frida Kahlo's 109th birthday at the Mission Cultural Center for Latino Arts! Stop by for a fun-filled evening of Mezcal Tasting, Frida art raffles, Frida Fashion from Frida's Closet, Salsa dancing with Susana y su Orquesta Adelante, local vendors and birthday cake! Also, don't forget to wear flowers in your hair!  Buy your tickets here.
Saturday, July 9th, 2016 | 1pm-2pm | South San Francisco Main Library| Free
Come watch Tracey Hill's Fur, Scales, and Tails Animal Show at the Community Learning Center in South San Francisco this Saturday! Take this chance to pet some of your favorite animals and catch them perform some fun and exciting tricks! Not only is this event free of charge, but visitors are also encouraged to take pictures and film throughout the entire show.
Sunday, July 10th, 2016 | 10am-12pm | Ocean Beach (Stairwell 17)| Free 
Spend your Sunday morning with a beach cleanup at Ocean Beach and a free Ocean Beach Salted Caramel Sundae at the end! In order to help raise awareness about protecting the urban beach, Ghirardelli is partnering up with Surfrider Foundation in providing cleanup volunteers with free Ocean Beach Sundae vouchers. So help your community while satisfying your sweet cravings this weekend!
Which events will you be attending this weekend? Let us know in the comments below or on Twitter and Facebook!
---
From LED hula hoops to glowing cocktails to LED party gloves, ABCey has compiled a list of 10 glowing trends that bring you innovative ways to illuminate your future events!
---
1. LED Hula Hoops
Take your event to the next level with these LED hula hoops! Use them as a prop for your event performances, or as a decor to make your ideas and brand pop. We love SPinFX  for using advanced LED devices with customizable graphic displays, such as the Phoenix Hoop, to create a unique and innovative form of live performance art that will be sure to bring any ideas to life, and have your guests talking about it all night long!
2. Glowing Cocktails
Light up your next party with these glowing cocktails!  Just mix a bit of tonic water into your drink of choice, turn on the black lights, and watch your drink light up!  You can also use LED ice cubes that come in a variety of colors to impress your guests.
3. LED Dancing Suits
Amaze your guests with these colorful LED dancing suits! Not only will your live performances be incredibly eye-catching, but they will also continue to maintain your party's glow throughout the entire night.
4. Glow-In-The-Dark Hair
Promote your brand in style with glow-in-the-dark hair! This is a unique and creative way to display any desired images, words, or logos for the duration of your event!
5. Rainbow Slinkys
Add a futuristic yet whimsical element to your event by hanging rainbow colored glow-in-the-dark slinkys. This chaotic but creative approach will leave your event glowing brighter than ever!

6. Glowing Mason Jars
Repurposing mason jars is always a great DIY project, and is even better as a lighting decor project. With some fun glow paint, you can easily make these glowing mason jars and use them as centerpieces or lanterns!
7. Glowing Cotton Candy
Thinking of having a Pop Art themed party?  Give your guests a sweet and glowing treat by creating a wall of glowing cotton candy! Just serve them on a LED stick and you are set!
8. Neon Yarn
Let your artistic side glow at your next event by using neon colored yarn!  With just nails, yarn, and a hammer, you can create and showcase your own personal string art!
9. Glow-In-The-Dark Balloons
Change your daytime party decor into nighttime by reinventing the glow sticks! Simply put a glow stick in each balloon, and you're all set. Use these glow-in-the-dark balloons as string lights, pool decorations, or to add some color.

10. Glowing Accessories
Perk up your dance floor by handing out glowing accessories as party favors at your next event. From LED party gloves to LED shoelaces to LED ties, these accessories will make sure your guests glow wherever they go!
Which one of these glowing trends is your fave? Let us know in the comments below or on Facebook and on Twitter!
---