#TechTuesday highlights the best and brightest ideas in the tech world. Today's #TechTuesday features the top 5 apps to engage your attendees.
1. Attendify
Attendify is an event management app that includes great features, such as creating a private social network for your event. In the network, you are able to share photos, messages, and quick polls on the event timeline. Also, with this, introductions are easy! People are notified once you join the network, so everyone will know you made it.
2. CrowdCompass
CrowdCompass enables you to create an app for your event with cool features that prompt your attendees to engage with each other and your event! For example, guests can message each other one-on-one, participate in live Q&As, and take notes all in one app! Furthermore, attendees are able to create personalized schedules with an option to push notifications for reminders. Also, the event planners are able to track guest engagement and the event's impact in easy-to-read charts and graphs.
3. Grupio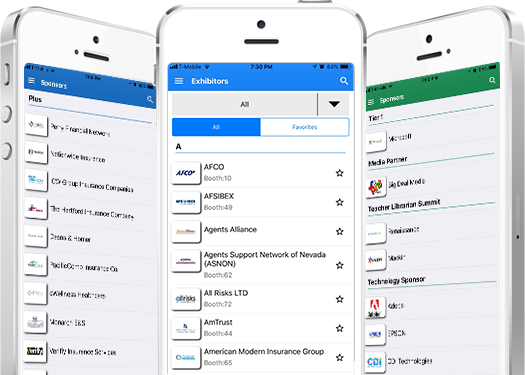 Grupio is an event app that allows you to link your social media channels, like Facebook or Twitter, to your customized app! With this feature, you and your guests are able to share their experiences through your favorite social media platform! Other features include being able to create advertisements for your sponsors to feature on the app and gamification to encourage attendee engagement.
4. Whova
Whova is an event app that gives event planners the ability to customize their own app with their brand. Some of their features include document sharing among attendees to limit paper handouts and interactive maps. Also, Whova pushes the guests to create more buzz and excitement with a convenient Twitter outlet built into the app!
5. Eventbase
Eventbase is a mobile event technology platform that allows its users to create an app for their event. Depending on the type of event, the company has a specially curated app for your event app needs! This app has a large variety of fonts and themes to cater to your preferences. Eventbase also has features such as "Around Me" that suggests people nearby and small descriptors to allow for better connections.
Which of these apps are your favorite? We'd love to hear from you! Let us know in the comments below or on Facebook and Twitter!